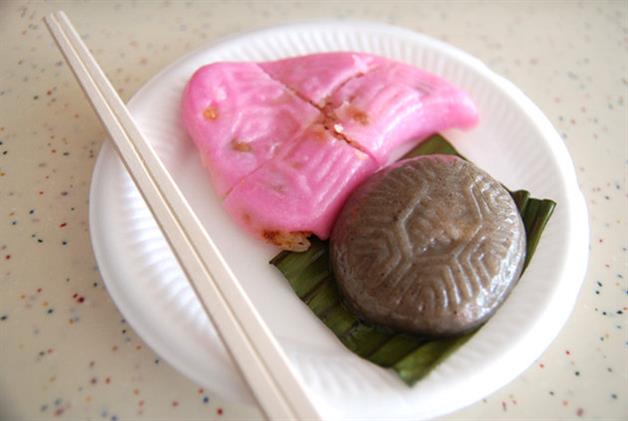 Five Kuehs at Tiong Bahru Food Centre
By Sheere Ng - Thursday, Feb 21, 2013
Tiong Bahru Food Centre is popular, and its food, quite many of them, set the benchmark in their own category. But did you realise that the food centre has one of the most extensive offering of kuehs? Kueh, which means "cake" in Hokkien, is used broadly to refer to food made of flour. Think You Char Kueh, Png Kueh, Mee Chiang Kueh – all of which are found in this food centre and wholesome enough to be featured here.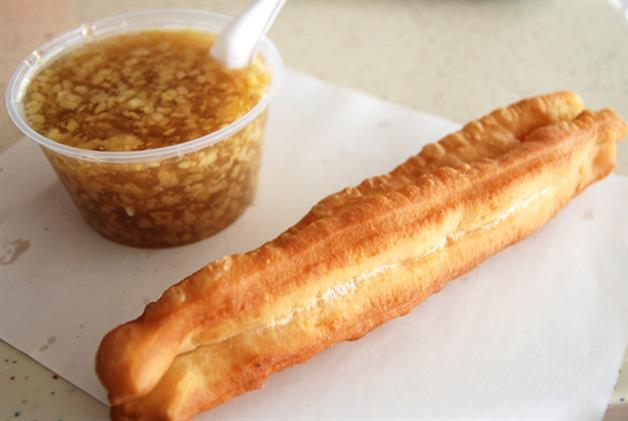 Xi De Li, You Char Kueh
02-41, 3am-3pm
This is not the ridiculously crusty sort, but the edges are reasonably crisp and its inside contains substantial chewy dough. It tastes toasty and fried, but thankfully without that disappointing stale oil stench. Not the savoury kind that is enjoyable on its own, so you could have it with their decent tau suan.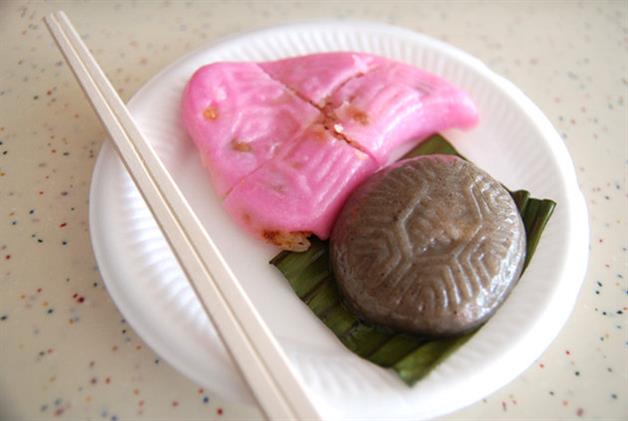 Tiong Bahru Teochew Kueh, Png Kueh
02-02, 7.30am-2.30pm (Close Mon)
Their png kueh emits strong fragrance of dried shrimps and fried shallots. The glutinous rice they are mixed in with is moist and peppery. The skin is commendably thin but slightly dry. This stall sells all sorts of Teochew kueh, including the salty tau sar kueh (pictured), which has a very smooth filling wrapped in a thin, springy but not sticky skin, as well as the traditional ang ku kueh.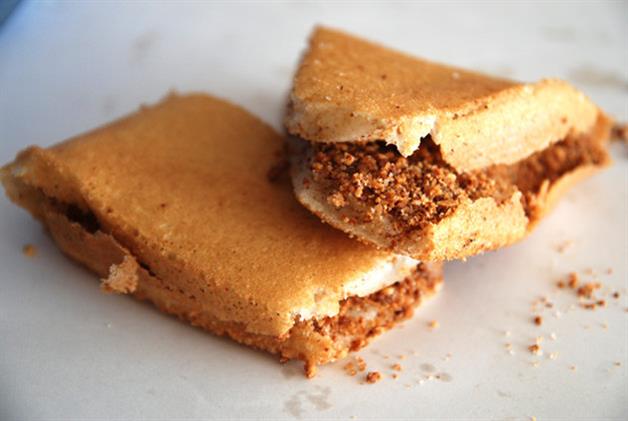 Tiong Bahru Mian Jian Kueh, Mee Chiang Kueh
02-34, 7am-1pm (Close Mon)
Owner Raymond still uses an archaic machine to mill his flour. The resulting dough is soft, spongy and very moist (perhaps just a tad undercooked). It also has a sweet aftertaste. Besides the roasty crushed peanuts, they also offer options like red bean and kaya. You may also like to try their thin and crispy pancake version.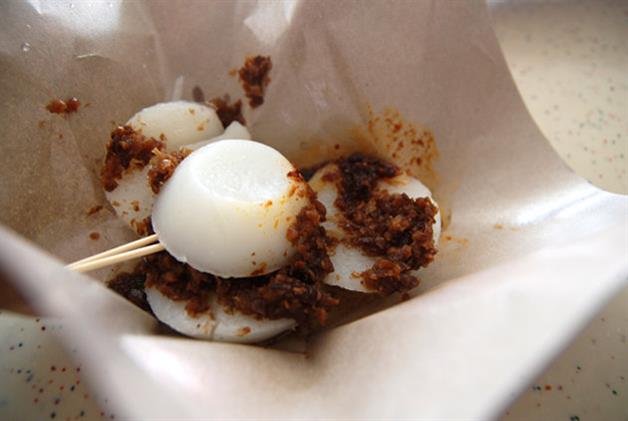 Zheng Zhong Tiong Bahru Shiu Kueh, Chwee Kueh
02-62, 5am-2.30pm
So Tiong Bahru's chwee kueh has been written to death, but what to do, when it is indeed a notch above its peers? The freshly steamed kueh is quiveringly soft. The chai po topping is well braised but still retains its crunch. It has gotten less oily over recent years, is not too salty, with a nice flavour of garlic and soya sauce. The chilli is sweet at first but the spicy kick creeps in later.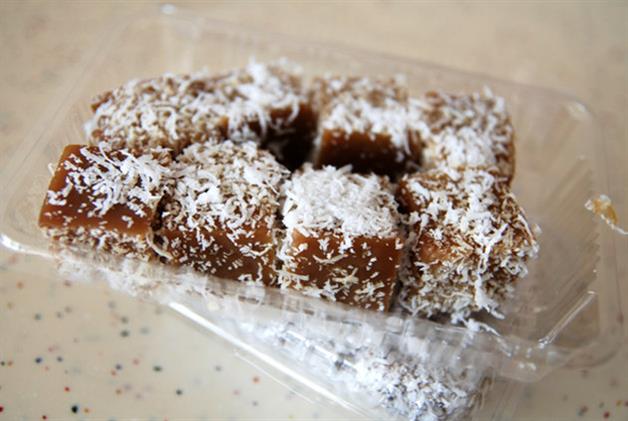 HarriAnn's Delight, Kueh Kosui
02-25, 6am-2pm (Close Mon)
HarriAnn's kueh kosui is as soft as wobbly jello, perfumed with gula melaka and dusted with freshly grated coconut. They have a good following as their kueh kueh are generally not too sweet. They also make onde onde with rich, overflowing fillings of various flavours.