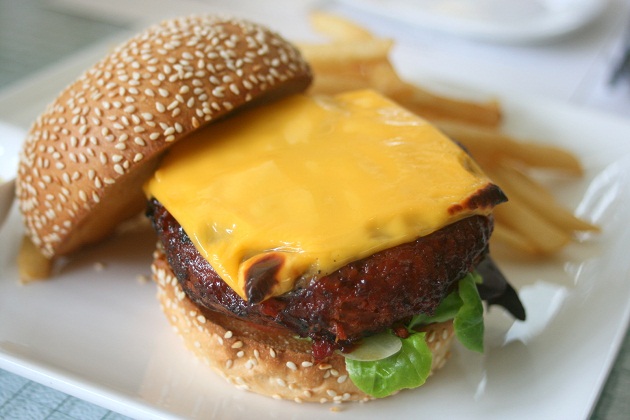 Five Out Of The Norm Vegetable Dishes
By Catherine Ling - Thursday, Oct 11, 2012
Are you one of those who are often guilty of ordering a vegetable dish just to balance all those sumptuous meats and other mains? Or perhaps you think there is hardly much variety in vegetable dishes apart from the usual salads or that overly ubiquitous three-egg spinach in superior broth. It doesn't have to be so. Here are five vegetable based dishes to get you rethinking the greens that you eat.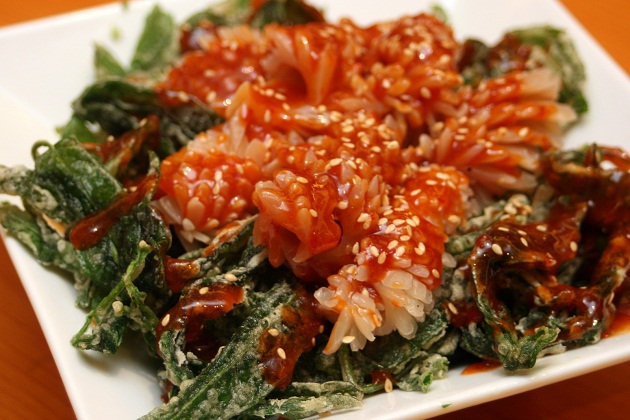 Crispy Kang Kong topped with Cuttlefish in Homemade Seafood Sauce from Seafood Paradise (three outlets at Defu Lane, Singapore Flyer and Changi Airport Terminal 2). The kangkong leaves are fried to an ethereal crisp with the lightest coat of batter. Vegetables have never been this fun to eat; they are almost like tempura or crispy seaweed.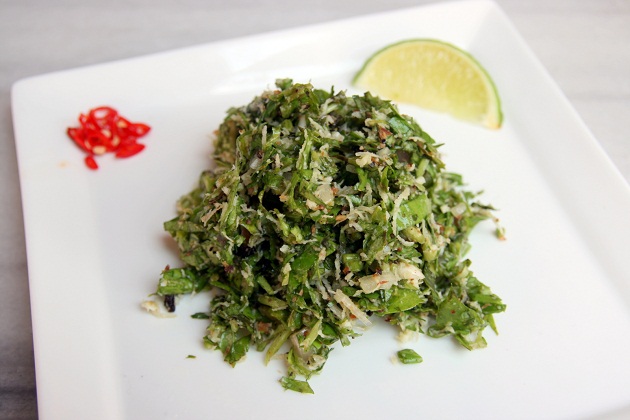 Gotukola Salad from Speakeasy (50 TanjongPagar Road) – this traditional Sri Lankan salad is a great appetiser and also goes well with rice and other dishes. Gotukola is a slightly bitter herb that's also used in nasi ulam. Here it's mixed with sun-dried fish, coconut, spices and lime. It's refreshing and savoury at the same time.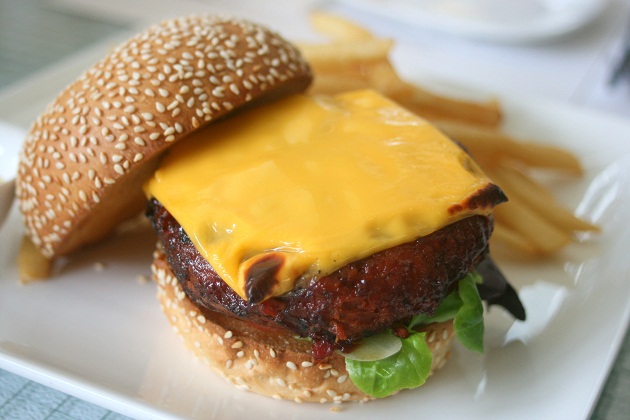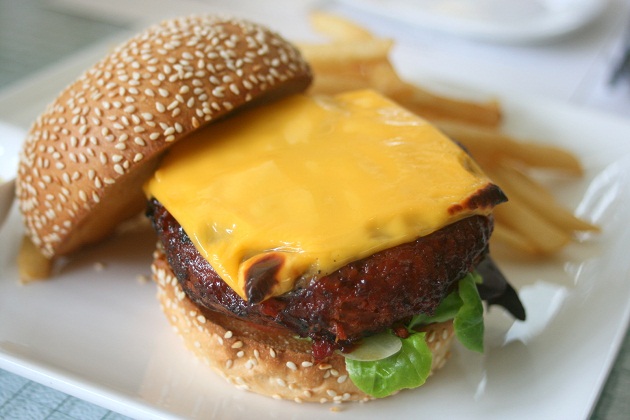 Wait a minute, what's a burger doing in a story about vegetables? Well, this one has every right to be here. It's the Char Grilled Beet Burger with Truffle Fries from Skyve Elementary Bistro and Bar (10 Winstedt Road). Yes, it's even vegetarian. The soy-beet patty is firm and amazingly approximates the texture of meat. It even looks medium rare on the inside. While it doesn't have the beefy aroma, it does have a sweetness all its own.
This plate of Fried Bitter Gourd with Minced Pork from Chengdu Restaurant (243 Outram Road) will have you reaching for it again and again, even if you don't usually like bitter gourd. It's incredibly umami as it's fried with "mei cai" (preserved mustard greens), "hae bi" (dried shrimp) and "chye poh" (preserved radish). The red and green chillies only add more kick, not to mention vitamin C.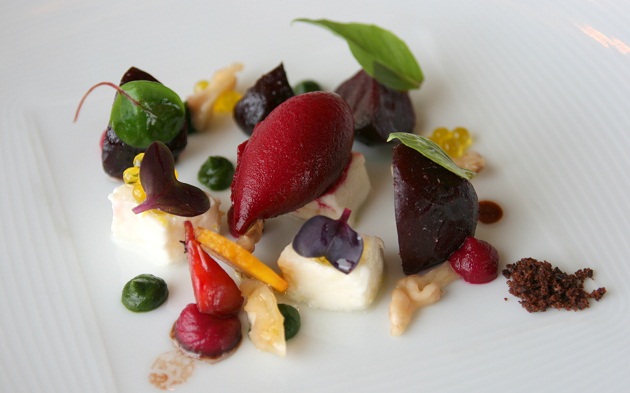 And who says salads have to be full of leaves? Chef Julien Royer at Jaan (Level 70, Equinox Complex, 2 Stamford Road, Swissotel Stamford) gives us an Organic Beetroot Composition with burrata, black olive sugar, almonds and basil that looks like a little garden of gems. It's a playground of flavours and textures too, with the red and golden beetroot (pureed, roasted, and sorbet) setting off the creamy cheese, crunchy blanched almonds and intense olive sugar.