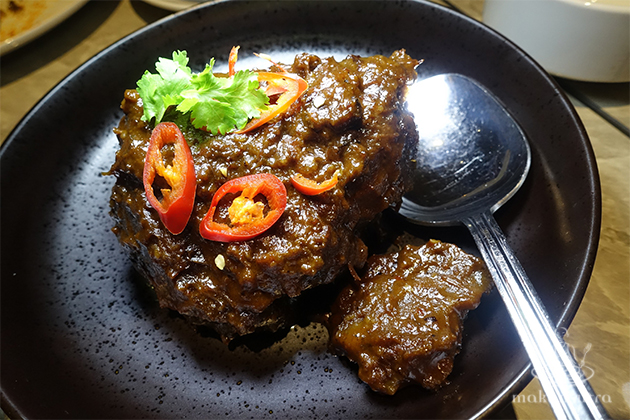 Folklore Restaurant: Folkloric Sensations
By KF Seetoh - Friday, Oct 13, 2017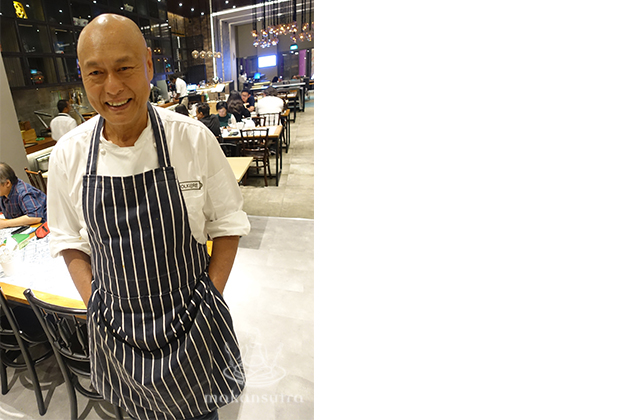 I am always apprehensive yet thrilled about following the pursuits of Chef Damian de Silva- from his Soul Kitchen days over a decade ago to his little Big D's hawker stall (first to offer kurobuta steaks in a kopitiam), then Immigrants Gastrobar in Joo Chiat, his short lived stint in Timbre+ and now, his gig at Folklore. Perhaps, I missed an unnoticed temp gig here and there, but I never pass up on what he does in his heritage kitchen. There is this sense of unpredictability in it. While his culinary repertoire includes French and Italian, his calling had always been back to his roots- Eurasian or Kristang food, with his true-blue Singapore childhood comfort elements of Indian, Peranakan, Chinese and Malay flavours. Besides the hawkers, Damian is one of the very few chefs out there that defend Singapore's culinary culture. When I griped about the loss of some vanishing icons like Lo Kai Yik (a pot of braised meats and vegetables in red fermented tofu) and Debal or Devil's Curry, he resurrected them in his kitchens. Then, he put on commercial menus, rare Eurasianitems like Singang (spiced minced tuna), Nonya sambal buah keluak and a Chinese cold tofu with century egg rojak of sorts.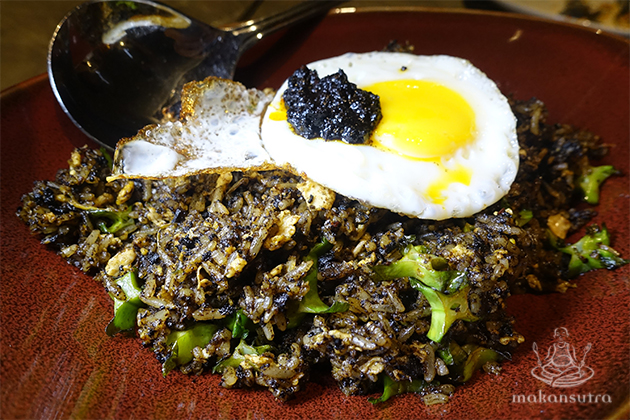 His Buah Keluak Fried Rice ($22) topped with a runny eggs came a smidgen oiler than usual. That's how he raises the earthy and nutty flavour intensity with the aromatic oils. That dollop of extra black sambal and egg over- is a new true blue Singapore comfort chow.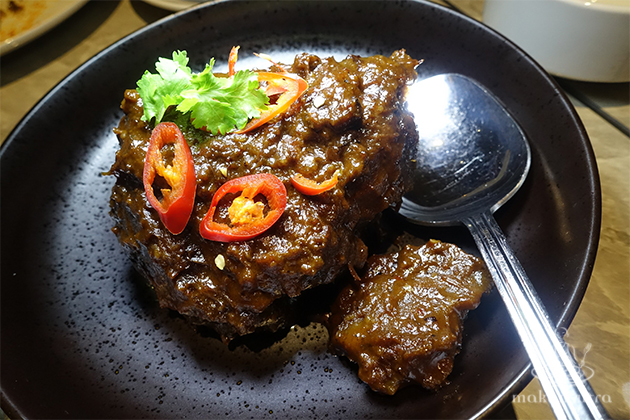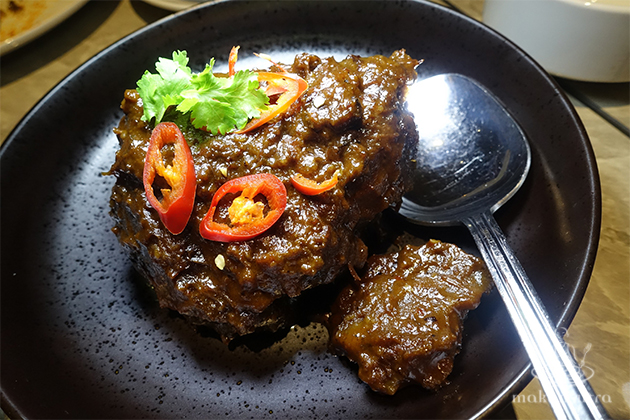 The Beef Cheek Rendang ($32) is vintage Damian. I don't like how many do it till it's "fork soft" like baby food. The way they do it in West Sumatra (the original) is with some firmness and bite, over soft fluffy rice and that's how chef does so here. The rempah has a tinge of sweetness, not my kind, but it is the favourite style of the common rendang lovers here.
As usual, he introduces a "lost" dish- the Aberjaw ($24) A spicy sans chilli Eurasian pork stew done with some fermented beans (taucheo) and gourds. The broth is very intense and humbly pleasurable- different yet comforting.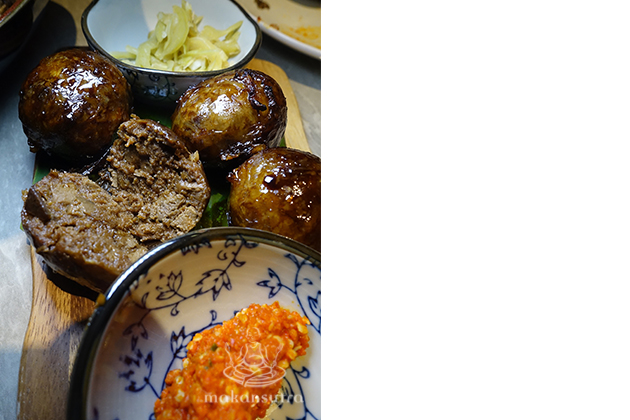 You won't see a lot of Hati Babi Bungkus ($18) in local menus of late because to the paranoid factor- its spiced minced liver and pork fat wrapped in pig's caul membrane, and fried, plus it's tedious work. This is a Peranakan signature and he does it with finesse and clearly one of the best I've had in Singapore, alongside Nonya Bong's version. The own made sambal and achar accompanying it, takes this to the next stratosphere of pleasure. I am a fan of Four Angled Beans ($12) and Damian does this salad with pineapples, chillies and haebi or dried shrimp floss. The first order brought us to our knees, a second order was requested but was sent back because they overdid the chilli part. Dessert- I cannot forget his Kueh Kosui ($6) made sans the irritating pong of alkali and was beautifully soft, spot-on sweet with gula melaka. The hint of salt in the fresh grated coconut was a neat trick.
I would say the vintage Damian is back, almost fully, but I think his cooks need to adjust to his exacting and stubborn standards. The Garang Assam (market price, spicy sour masala snapper fish) was a tad lacklustre- the spice paste was over roasted and the charred flavour came through.
Folklore Restaurant
700, Beach Road (Destination Bldg, opp Golden Mile Hawker Cte)
2nd Floor
12pm-2pm/ 6pm-9.30pm daily
Tel: 6679 2900