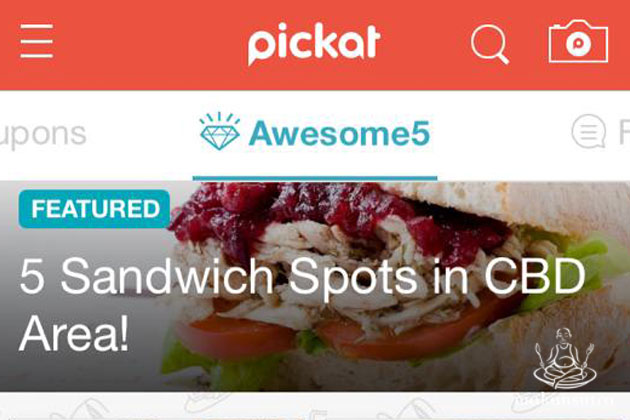 Food Apps: Five that Foodies Must Have
By Adeline Ang - Wednesday, Feb 04, 2015
As Singaporeans, we're constantly surrounded by, besides Singlish.. food. Be it a new cafe or a delicious bowl of Bak Kut Teh, we're almost always on the prowl for good and affordable food. But how does one keep up with the ever-changing food trends? Also, with the relatively steep prices at cafes, how're you supposed to embark on a cafe-hopping journey without burning a hole in your wallet? With the rise of technology that resulted in the creation of awesome food applications that are offering fancier features by the day, satisfy the foodie in you with the latest food trends and discounts at your fingertips. So let's get chomping.
Eatigo
I'm sure many fellow Singaporeans are familiar with Chope, the application that allows you to make a reservation at various eateries across the island. But with Eatigo, not only do you get to make a reservation at your fingertips; you would, through making a reservation, get to enjoy differing discount rates that are pegged to different reservation timings. For instance, you would get to enjoy a 50% discount off certain items off the menu of Cali Cafe if you were to make a reservation, through Eatigo, at 2p.m. But if you were to make a reservation at say 7.pm, you'd only get to enjoy a 20% discount. But despite the differing discount rates, I must say that this beats having no discounts at all. Am I right, my fellow bargain warriors?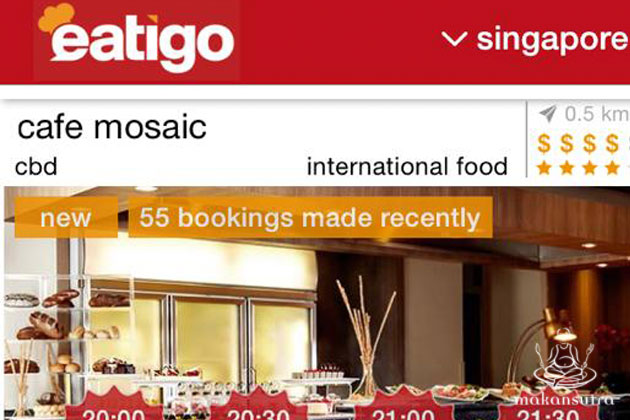 PickatSG
There are food coupons carrying a mind boggling range of promotions on PickatSG. All you have to do is to sign up and be prepared to scroll through a list of downloadable food coupons. Simply tap on the coupon of your fancy (in my case, it was the $9.80 ice cream buffet for two at Maple Loft Cafe) to download it to save them in your coupon box. Simply flash the coupon at the eatery to redeem it. Yes, it is that simple and you get to save a bundle!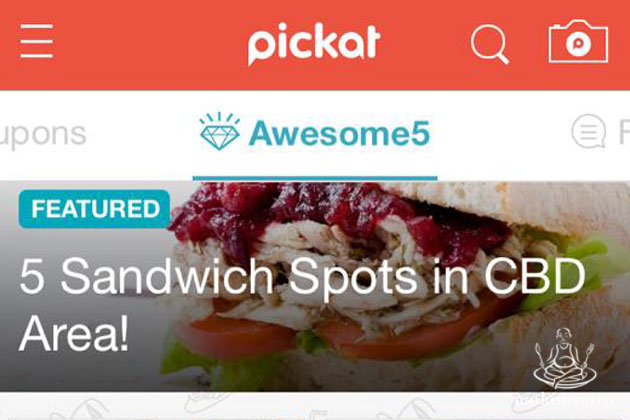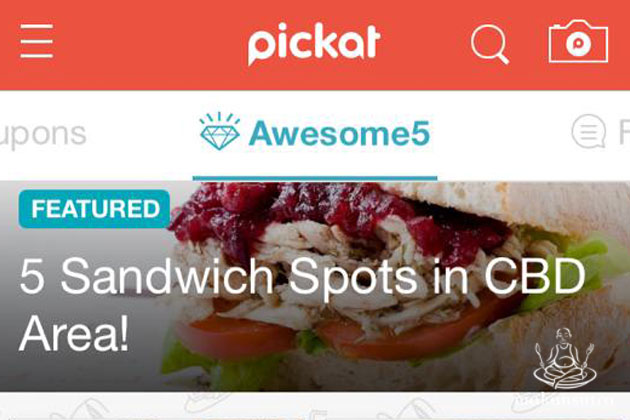 Besides offering a variety of discounts, PickatSG also feeds you with additional knowledge in the food scene. The featured lists includes "5 Brunch Gems in the East", "5 Economical Buffet Places under $20" and "5 Cafes to Visit in Tiong Bahru". So the next time your friend says "I don't know what to eat leh", you know which app to tap on for the place and the discounts.
Sugar
What's in it for you for this seemingly sweet sounding application, you ask? There're never enough discounts and this relatively new food based application will have you hooked. The list of promotions/discounts shown on your feed are based on the present location but the sweet application also allows you to alter your location in order to see what promotions the cafes in a particular area are offering.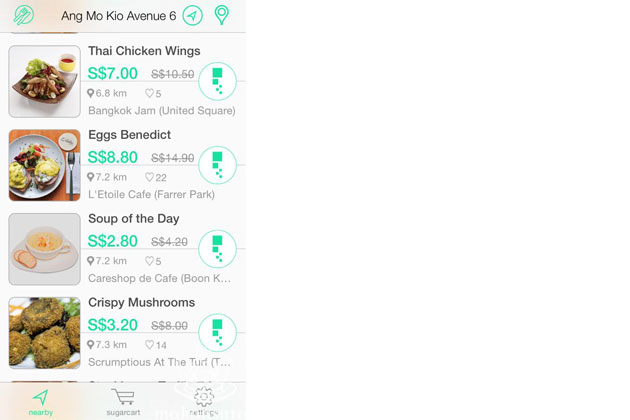 So how does Sugar work? The original price and the current discounted price of a certain food item will first be shown to all users. Tap on the "skim" button in order to reduce the price of any desired item by $0.20 (but bear in mind that you can only "skim" any item once). Whenever you find the price desirable, tap on the item in order to purchase it. For more details such as the validity of the coupon, you can also tap the item. The best part? You can sort the promotions in accordance to food, drinks and even desserts!
But since any item can only be purchased once per day, it is fastest fingers first for this application.
Open Rice
If you're constantly having trouble with making food decisions, Open Rice may be a good application to have in your smart phone. Besides providing you with eateries that are situated nearest to you, you can also choose to view these eateries in accordance of their ratings. Handy details of the restaurant or cafe that includes short descriptions, contact numbers, reviews and photos are also included to aid your decision-making.
But what's a food application without discounts or promotions, right? Open Rice also offers a variety of discount coupons but due to the limited variety of coupons, I'd say to revert to Sugar or PickatSG instead.
Halal Trip 
Our Muslim friends will definitely find this food app launched in early January useful to own. Besides discovering nearby halal eateries, users can also read reviews and view photos of the dishes that are being offered. Details such as the location of particular restaurants are also available upon tapping the photo.
Enabled on both Apple and Android interfaces, users can now widen their dining options and share their experiences with fellow Muslims. This app is also available in both Arabic and English, encouraging Muslims across the globe to share their to-go Halal eateries.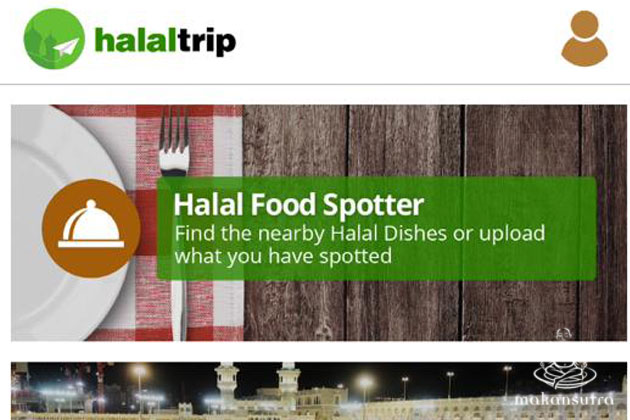 So get your hands on these free phone applications now and start planning your get-togethers. It may seem kiasu at first, but after scoring a plate of Eggs Ben at $8.80 instead of the usual $14.90, you may come to realize that being a smart discount-auntie isn't that bad after all.