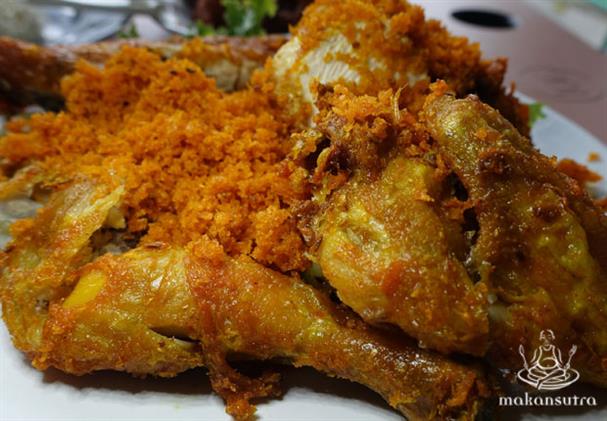 Food Democracy at Whampoa
By KF Seetoh - Tuesday, Aug 02, 2016
Today, I am going halal or Muslim fare. This is my makan birth right in Singapore. I can eat anything I want anytime, and no one will bother me. This food democracy, unfortunately is not reflected in the recent Michelin Singapore guide book. In frustration, I decided to walkabout and tracked a couple of halal Malay dishes and also stumbled upon a refreshing gem- a orange peel sour plum drink, at the , Whampoa Food Centre, Whampoa Drive (block 90 and 91).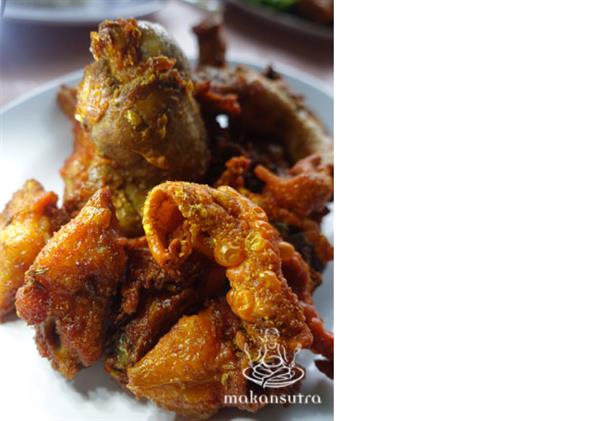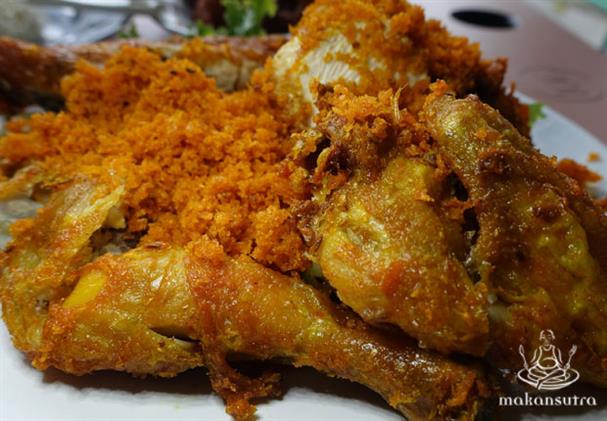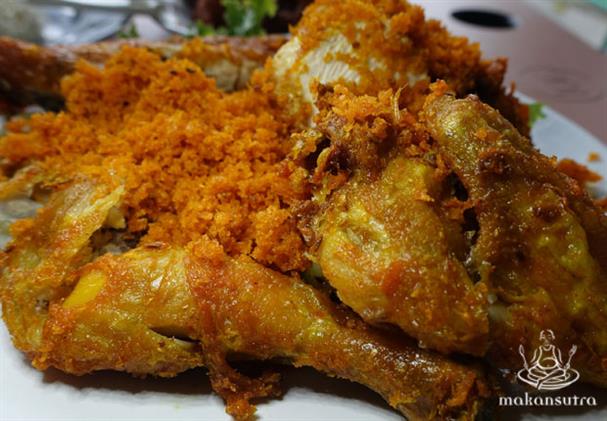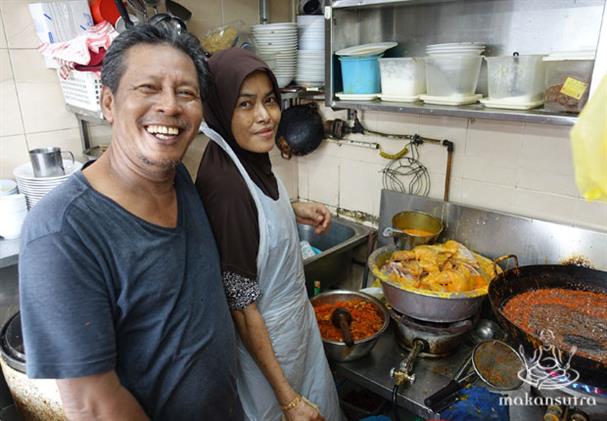 Mat Noh and Rose Ginger Fried Chicken Rice, Blk 91, Whampoa Drive, #01-27, 10am-4.30pm, close on Sunday.
It is the ever so lightly ginger flavoured marinate and batter that brought me back for a second meal. And the visual – a potful of marinated chicken parts sitting next to a wok-full of golden brown fried chicken was so comforting. This is a ok to plate concept or a JIT (just in time) hawker cooking philosophy. The piping hot and uber crispy (I detected a lot of rice flour batter) chicken with moist flesh, was irresistible. The big scoop of crispy bits they slather over the fried drumstick did me in. I love that the chicken rice was lightly flavoured and not oily. Not many do so but these folks still offer up fried chicken skin, gizzards, liver, bishops nose, and neck, something only aficionados will adore. The only let-down was the sweetish chilli sauce but I rather the dark soy-chilli padi dip they offered too.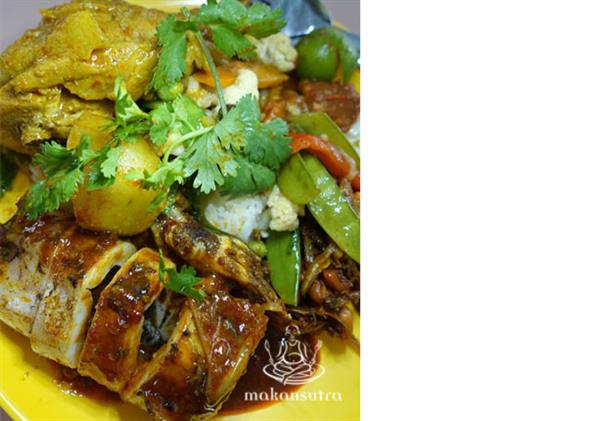 Rabiah Muslim Food, Blk 90 Whampoa Drive, #01-34, Whampoa Drive Food Centre 12pm-7pm, closed on Sun
One can tell this is not a true nasi padang stall but more of a nasi melayu, a decadent one indeed. The one item you must not skip, if they have stock, is the sambal sotong. It is top flight restaurant stuff just judging by the freshness and texture of it. A chef has to go to the market and select these seafood personally to get such results- thick, soft, fresh and blessed with a good sambal. The fried chicken is also a must try as is the curry chicken. Many also opt for the appetising and fresh assam fish. This stall, which has been in business for over 30 years, caught my eye because of the boldness in each of the dish. Nothing looks insipid and you feel like ordering all.. which can tear a hole in your wallet. An average platter goes for about $7, but you get what you pay for.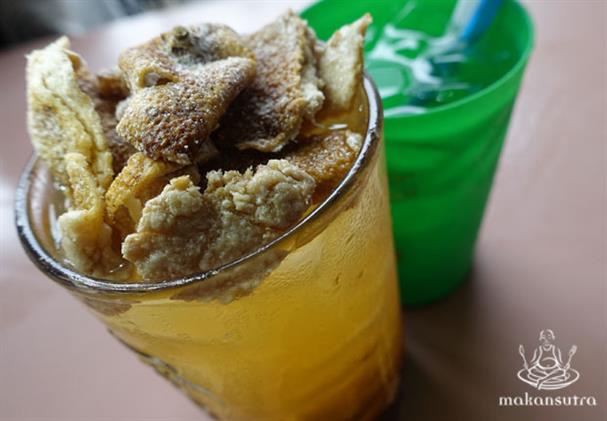 Bee Guan Orange Peel and Sour Plum Drink, 91 Whampoa Drive, #01-23, Whampoa Drive,7am-3pm, daily.
It is hard to tell that this gem of a thirst quencher is offered in this messy little friendly "drinks uncle" stall. A pile of dried orange and kumquat peel sits atop an iced cup of kumquat drink, and it comes with an extra cup of iced water." You have to drink half the kumquat drink, then fill it with water, stir and drink up again", was the instruction the drinks-uncle Mr Jeffery Thia, provided. It was literally two cups for the price of one ($1.50). Don't miss this one if you are there.