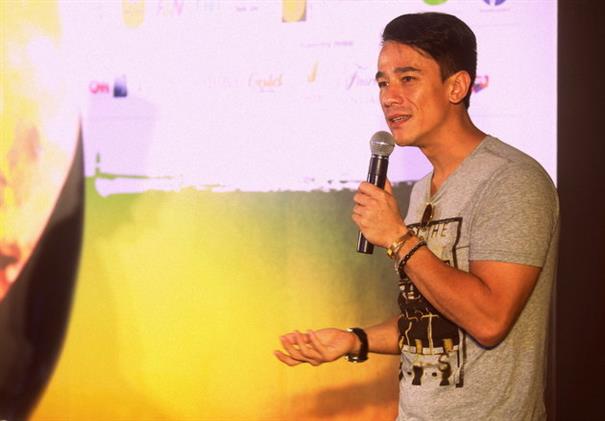 Food is the Point of Entry
By Tris Marlis - Friday, Jun 14, 2013
Mediacorp artiste Carl Ng recently made an appearance at the inaugural World Street Food Congress. He was there not only to enjoy the street food delicacies from 10 countries, but also to flashed his pearlies as a presenter to promote the street food culture with a dozen other advocates in this industry, including Anthony Bourdain (USA), William Wongso (Indonesia), Claus Meyer (Denmark) and Ian Kittichai (Thailand).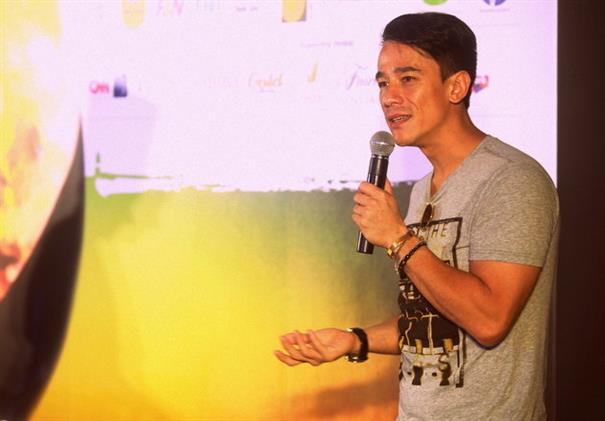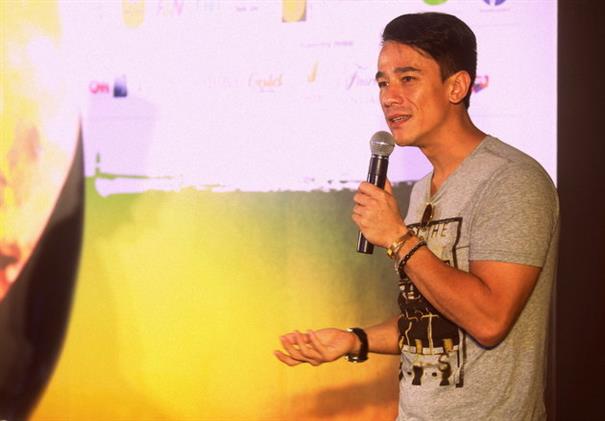 Many of you might recognise this hunk as Glenn Chua from Mediacorp Ch 5 TV series – Point of Entry. However, did you know way before Ng joined team Epsilon and started hunting criminals down, he was already committed to a gastronomy love affair?
At his early 20s, Carl Ng worked his way through college cooking and waited at restaurants. First, it was in a small café in Portobello of Notting Hill, and then he moved on to another restaurant in London. "I had no proper training and I was in charge of 95% of the menu. I had to learn really quick," recalls Ng of his experience. A year later, he was invited to work at Nobu as a waiter and eventually moved to Vong and became the floor manager.
"It was the most challenging times in my life. The hours were so long and you have to deal with so many people with different personalities. But, what it did teach me was how much I love food," says Ng.
After graduating from acting school and a few years of acting gigs in London, Ng went back to Hong Kong and hosted a cooking show titled "Cooking媽嫲." In the show, Ng visited residences, discover home recipes and cook along.
As years go by, Ng started venturing in different markets and took on various roles, but he has his ways of staying connected with his passion for food.
One, he believes being a "half and half" has given him advantage. "My father is from Hong Kong and my mother is from Britain. Being from both east and west, I got to try flavours from both sides. I have quite a discerning palate," says Ng.
Two, he says: "Markets. I travel a lot and one thing I love to do, I go to the markets. I get to see what ingredients the local use and see how fresh they are. At the same time, you get people cooking on the roadside… can't get better than that."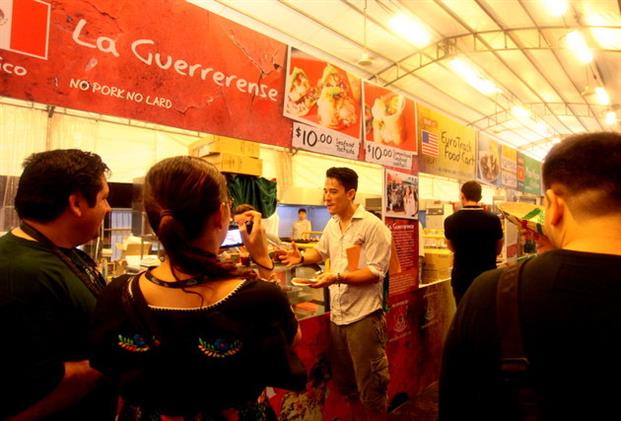 As we spoke, he walked to one of the Thai stalls at the Jamboree – Nomjit Kaiyang – and ordered a plate of Som Tum (green papaya salad), his ultimate favourite street food which reminds him of his time living in Thailand. Did we tell you that he worked as a scuba-diving instructor in Thailand too? This man has various points of entry into life.