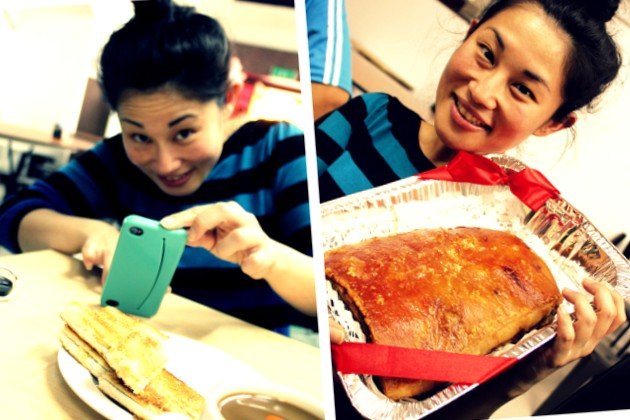 Food Moments with Denise
By Tris Marlis - Monday, Sep 09, 2013
It was a sunny Thursday afternoon when we met, she wears light makeup, but still looking as dolly as she is bubbly, as usual. She has a big smile on her face and a slab of roast pork belly in hand. It was dish her mum made for the makan buddy , Makansutra founder KF Seetoh, on her radio show on 90.5FM. Very quickly, as conversations with her and Seetoh can deviate at all angles and tone. We mentioned the word "burger," and her eyes lighted up and blossomed. This is Denise Tan – DJ, actress, artist and a foodie who hosts Makankakis on Gold FM with Seetoh. Not only she can gush with glee when talking about ABBA or Boney M, but Denise talks about food like no other. She counts food moments, not calories. It's not about how rare or how well the beef patty is, but how unforgettable that burger can be.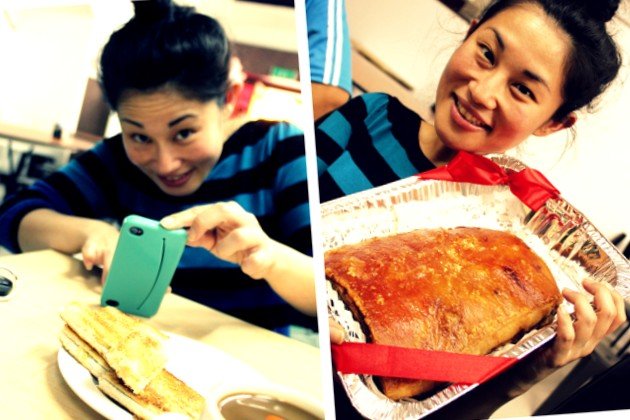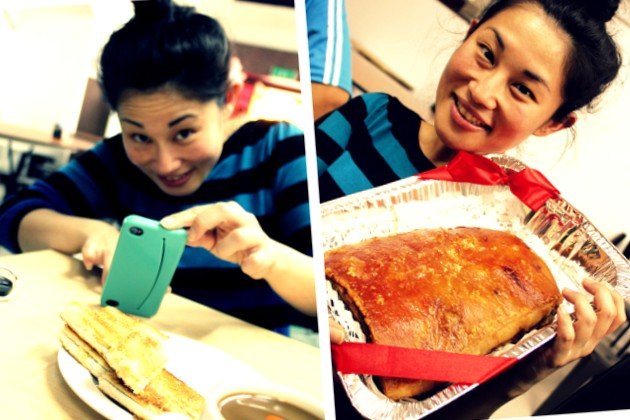 Denise is a Peranakan who does not really like Peranakan food, well, until recently. She may seem like she is on sugar rush most of the time, but this girl is no dessert fan. She makes a living with her voice, and yet she loves food that could possibly kill her voice – burger, fries and Sze Chuan pepper, just to name a few.
She is open about her obsession with burger which started during one of her first family trips to the United States. It was paradise, as she recalls. "After that trip, it's all about junk food for me and my brother," she laughs. "Burger is a piece of art. It has everything, carb, vegetables and meat, all put together in such a beautiful way," she says, her eyes still bright.
She talks about food like someone would describe their child birth. It's an epiphany, so well-captured. She talks about her childhood describing favourite "ah soh" (auntie in hokkien) wanton mee, and how many of her favourite childhood stalls that had closed. For her love for food, Denise credited her parents, who had been adventurous and it was a contagion in the family.
Her life has been adventurous. "I am just doing what I love," she says, talking about future plans. She seems like someone who lives life to the fullest, who makes the best of every minute. That is probably why when she was in US for work, she would go watch a burlesque show all by herself (she gets ideas from such energies as a performer) and remembered only the burger she had afterwards, at the suggestion of the taxi driver at midnight. That's what she meant by adventurous. "I asked the cab driver to take me to his favourite burger place, we ended up having supper together," she laughs. Again, for some, it's just delicious burger, but for Denise, it's all about the moment.
Catch her and her food moments daily on Gold 90.5FM, Lunchtime Jukebox, from 11am, with new episode of Makankakis every Monday.