Food Truck Shops: A New Mobile App
By KF Seetoh - Friday, Jan 23, 2015
Imagine a bongo van bar, sitting breezily at night at a open public space away from the maddening crowd, by some forgotten conveniently located riverside spot. You eye a shot of that single malt whiskey on ice as you ponder what that next food truck is serving. They put anything that can be considered Asian yakitori or kushiyaki over the grill- from fish otah nuggets, pepper crab claws, grilled king prawns slathered with spiced salted egg yolk cream to seared baby sotong in ginger soy and sesame oils. Or would you fancy something more special like that ayam buah keluak burger, with added crunch from achar and Nonya chap chye, served between grilled rice bun patties? Or wait, did you mention or think out loud a kongbak tacos with stewed yam? Perhaps a good old parcel of banana leaf packed nasi lemak lontong or lemang, awaiting a fresh hot piece of crispy fried chicken wing topping or pan seared tuna would satisfy you.
A well curated food truck park can deliver all that and more.
Good and cheap or even free locations abound (just ask the current two food truck operators Kerbside Gourmet and The Travelling Cow). As for the laws, they are just laws that are necessary and logical. And the cost of setting up a food truck is way lesser than a setting up a café; and that includes COE. I reckon a reconditioned truck with a fitted out kitchen costs in the range of $150,000 in current cost conditions.
I recently put up a post on Facebook regarding how food truck parks can be way more exciting, environmentally friendly, relevant for tomorrow street food ideals and lifestyle expectations, make variable use of our limited land resources and yet offer a new range of reinvented "old new" heritage food. It can even offer good old iconic classics, like fresh crunchy and crispy (lettuce) popiahs that can be up-scaled to a lobster popiah.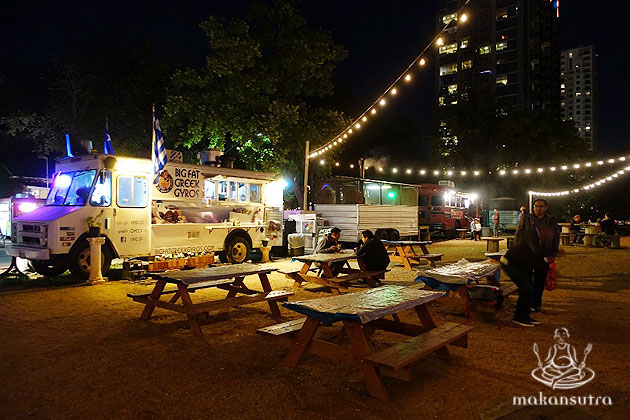 Some of the feedbacks on the post were very cynical and cited how the government will go all out to profit from it or otherwise stop it from gestating. Worse, some thought the establishment of food truck parks will not be able to take flight due to our tight and over-bearing laws (not knowing there are already proper kitchen food trucks in our midst since 10 years back. Gim Tin catering has been operating a fleet of full fledge mobile kitchens for over a decade now). But reality is exactly the opposite, although the relevant laws are necessary, one just has to negotiate the little alleys of these rules and regulations (as opposed to not having any laws and relying on rules made up along the way). Just like any eatery, the usual NEA, AVA, SCDF rules apply but in this case, agencies like the tourism board (attraction), Spring Singapore (entry level entrepreneurism) and even the MCCY (food bonds people and is culture) are keen to see food truck parks happen and lend relevant support.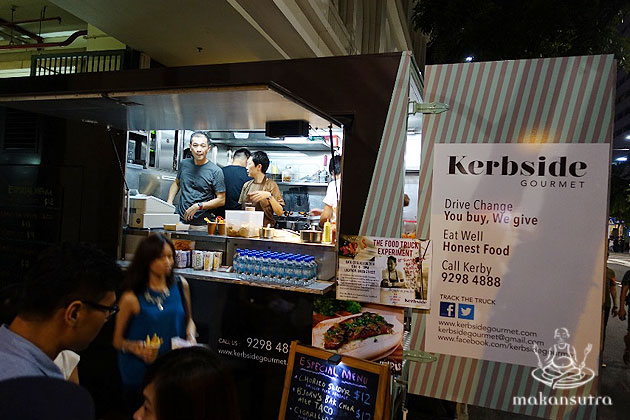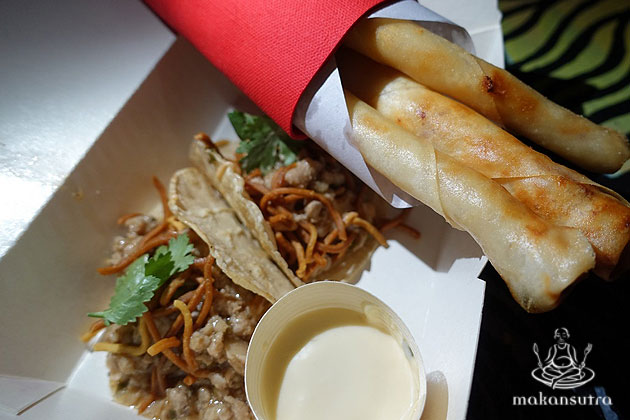 The old URA food truck campaign over a decade ago fell flat for two simple reasons; the lack of vision and planning. They were merely administering hiked up car park rentals customers for food wagons and avoided complex management of mobile kitchen regulations as they were not gazetted then. Those food wagons, where no cooking was allowed, eventually faded off in mid 2000. Of the 33 makan wagon licenses issued then, less than 5 remain today. It's a new team with a new vision today and these new thinking food experiences are up their alleys in creating better living spaces in Singapore.
Food trucks burgeoned in the US largely after the 2008 Wall Street crash and the "sub-prime" debacle. Now it's an iconic part of their culinary landscape and well loved in Texas, Portland Oregon, New York and of course Las Vegas among many other cities.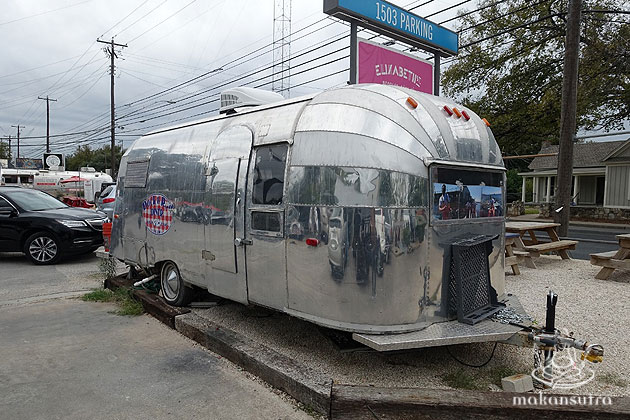 Even our neighbouring countries have caught up- there are bongo van bars in Cambodia, food truck fleets in Indonesia and Malaysia had, for the longest time, their beloved lok lok and pasembur- chendol trucks.
I say it's time we invent tomorrow's heritage street food and food street culture. Because our comfort and heritage food culture is about tourism, communities, opportunities for a new breed of cooks and it can add more life back to this dulled makan culture of Singapore.
If the brave and adventurous don't venture out and plough on stubbornly with their ideas, funny sounding websites like youtube, or getting taxis via an app like Uber worldwide, will never be born.
So who's with me on this, let me know. Let's make a better tomorrow of new culinary ideas and opportunities.