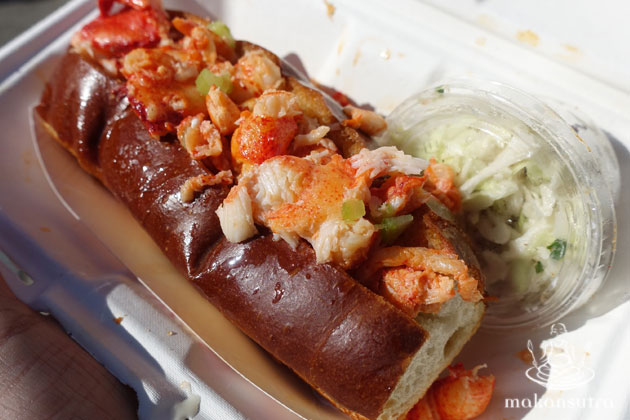 Food Trucking in San Francisco
By KF Seetoh - Monday, Nov 28, 2016
Oh the irony. One day I was checking out Malaysian laksa, Indian roti prata and Teochew kway chap in our Makansutra Hawkers market in Manila, and to get away from it all, I headed for a break in San Francisco. Of course I had to check out the best in the food truck scene there and it led me to among others, a Filipino sisig (chopped pork in soy and lime with onions) food truck. Heritage and comfort street food is getting to be omnipresent around the world, whether in hawker centres, food trucks, street food carts or little hole in the wall cafes and even restaurants.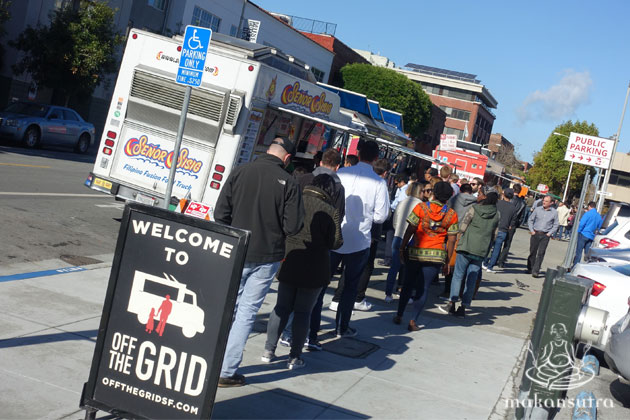 The food truck scene in the US, of course is a different scenario from Singapore. Here, pragmatism rules. It is way more practical to run hawker stalls in food centres which are seen to be subsidised by the government. With under $18,000 set-up budget , you can be on your way to serving up your first meal. To set up a food truck in Singapore, it's about $50, 000 for a truck COE before anything and you need a central kitchen of sorts to prepare the food that you finish up in a makan mobile. I checked out the ever growing food truck culture in San Francisco at Off The Grid, a lifestyle company that delivers experience es in music and food and have food trucks located all over the city at regulated timeslots. Check out where the food trucks are over twitter and online.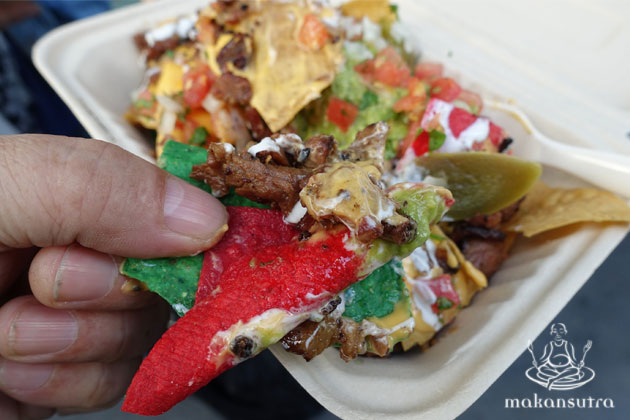 Senoir Sisig www.senoirsisig.com
This fusion Filipino truck was featured in numerous food TV shows and was nominated for the best food truck award there. They simply place Sisig in and with tacos, burritos and nachos, something not commonly done in the Philippines where this dish is regarded as one of their national grubs. The Senoir Sisig folks made this more palatable for American palates by jazzing it up with guacamole, salsas and cheese. It tasted a lot less Filipino and a lot more American, a very practical approach. They also offer the Tapsilog (sweet meats with rice) burritos was stuffed with carrots, egg and garlic rice and was a complete meal on its own.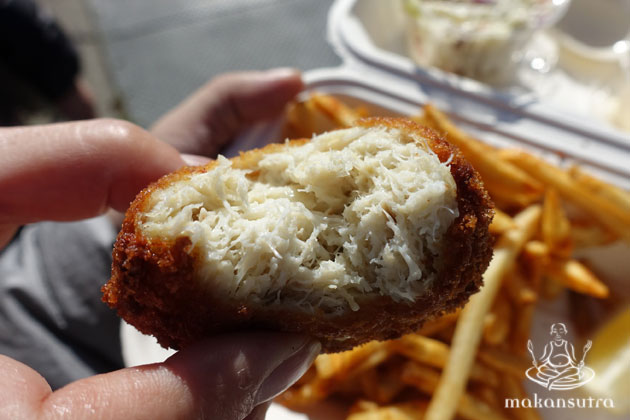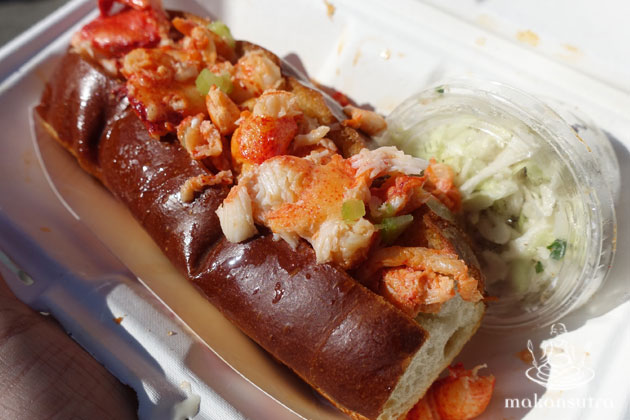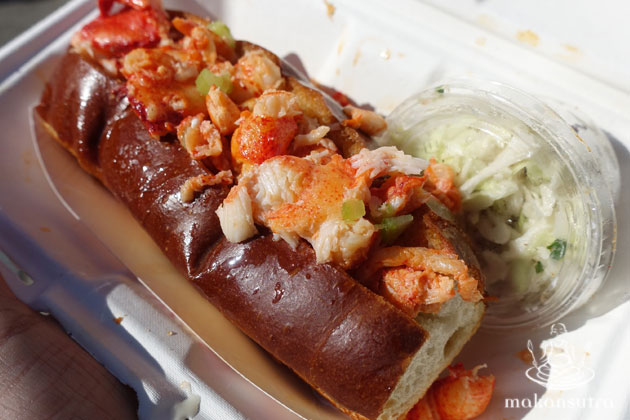 Sam's Chowder Mobile www.samschowdermobile.com
They won a food truck award and the most comforting American street chow is offered in the menu. The seafood chowder kicked in at a just-nice level, not too thick nor too creamy with bits of seafood chunks. The winner for me was the Lobster Roll. At U$18, it came in a soft and toasted bun with almost too much lobster, with more that fell and stuck under the bun. It was simply buttered and came with a portion of coleslaw. But the runaway champion was their Crabcake- a whole ball of lightly battered fried crabmeat served with fries and coleslaw. One bite in and I was reminded never to pay attention to crabcakes that introduce thickeners in the recipe.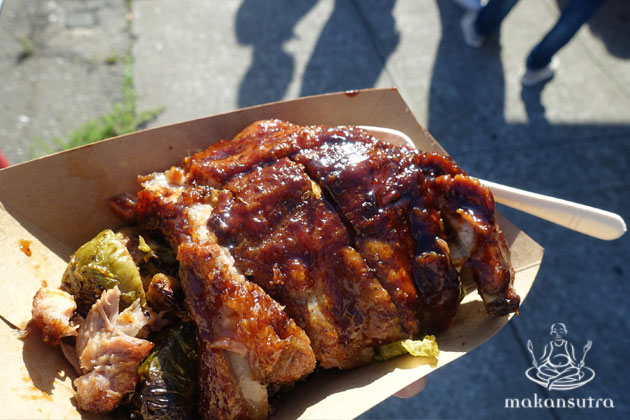 Country Grill www.countrygrill.net
Grilled chicken and ribs or loin with potatoes or grilled Brussel sprouts are all you get here. And frankly you don't need more. They have a rotisserie rolling away at the side of the truck right before the eyes of the customers. The chicken, rubbed with some Cajun spices, was moist with a roasty and dry skin- something not so easy to achieve unless it came fresh off the grill, like it does here. The ribs was also in that same league except I asked for some bbq sauce over it- it was too thick and rich and overwhelmed the natural marinate.