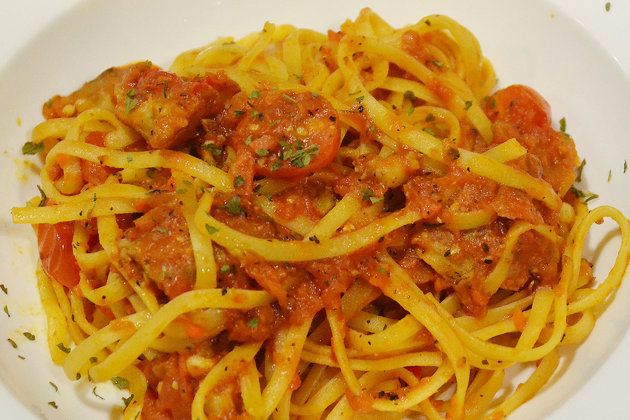 Food with Art – Will it work?
By Jade Hu - Thursday, Mar 06, 2014
Food and art. Does it blend, and in meritocratic, kpi-measured and materialistic Singapore, will it work? Many eateries masquerading as galleries and galleries painted to be eateries have come and gone over the years, in dust. Two outlets below are banking on this combo with renewed energy and vision.
ARTISTRY 
17 Jalan Pinang, Hours: 10am – 7pm (Closed Mondays), http://www.artistryspace.com/
Prashant Somosundram, 34, and Marcel Heijnen, 52, have always known that there is a need for a space for local artists to showcase their talent. So Prashant and Marcel opened Artistry in 2012 as just a gallery and served coffee and desserts. By July 2013, it developed a full-fledged menu with dishes such as Duck Confit Pasta, Crab Burger and Eggs Benedict with Roasted Lamb.
They also serve a myriad of art events, ranging from open-mike music sessions to literary reading to exhibitions. Collaborating with industry experts such as local singer-songwriter Kevin Mathews and local poet Pooja Nansi, Artistry presents a curated selection of artists, such as Weish and Lost Weekend.
Serving food in an arts venue is a no-brainer for Prashant and Marcel because people in Singapore are generally more willing to fork out for food and drinks, perceived as tangible goods, than performance art. In reality, while Artistry is envisioned as a platform for art, the reality is that the gallery-cafe-bar depends on their F&B to keep the show running.
Artistry's artistic events have been popular since its opening. Its weekend brunch is attracting its own fandom of late, with the hottest menu items (such as the Crab Burger) routinely sold out every weekend. One way Artistry supports artists is by providing them the venue free-of-charge, provided they hit a minimum cap of bar sales, part of which the artists can take home. Eventually, Prashant hopes that Artistry becomes a place where art lovers come hunting for food and foodies come hunting for art.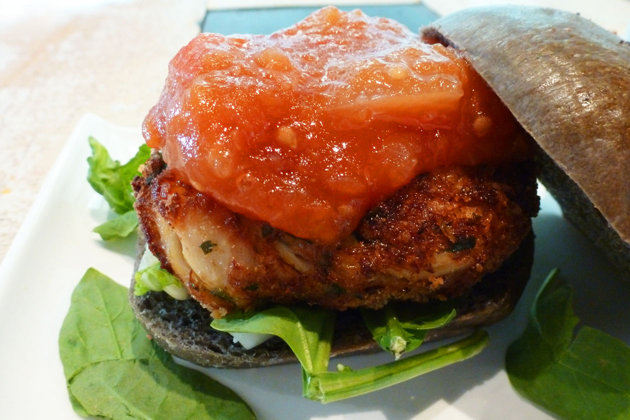 Cups N Canvas
139 Selegie Road, Hours: Tues – Thurs 9am – 10pm; Fri, Sat 9am – 11pm, Sun 9am -8pm (Closed on Mon)
Cups N Canvas is where coffee and pastry meets paintings. Brainchild of Linda Koay, a partner at an architecture studio, this cafe is located in the enclave of art schools such as LASALLE College of the Arts and Nanyang Academy of Fine Arts (NAFA). Linda was inspired when she found it too troublesome to paint after a long day of work, but didn't want to neglect her hobby. By offering comfort food and quirkily-named beverages, Linda wants to create "not just an art studio, but a place where people get drink, draw and dine", a relaxed atmosphere for recreational painters to 'plug and play' – art supplies and a tutor are all provided.
"Art is a leisurely activity, much like the act of sitting down to enjoy a meal. It makes perfect sense to join these two things of the same frequency together," said Leo Liu, resident artist and tutor at Cups N Canvas, who is also a professional artist and part-time lecturer at his own studio. The cafe's decor resembles a gallery, while the food items reflect the splashes of colour on the walls. The Red Hot Chick fires up your tongue with its spicy chicken fettuccine with cherry tomatoes. A white-hot favourite among regulars, the Blanc Bacon is basically pasta carbonara. The sweet potato latte, a milky lilac-coloured beverage created in-house, puts the purple on their palette. There's also Greeno Pesto pasta, Blue Pear Sandwich, Salad Canvas… you get the idea.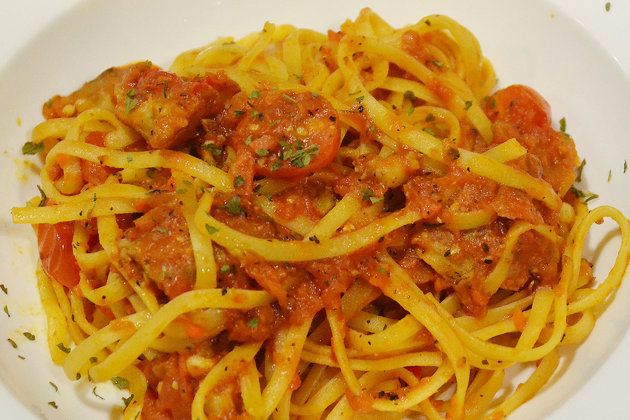 Yeo Kim Hock, 33, manager at Cups N Canvas, is regularly coming up with novel quirky items, his love for F&B inherited from his father who used to be a char kway teow hawker. Hock hopes that the studio-cum-cafe concept will encourage greater interaction between dine-in customers and art. More than half of their clients come for both the food and artsy atmosphere. One Singaporean artist they are showcasing now is 20-year-old Yeo Tze Yang, whose artwork seeks beauty in mundane local life. Besides art exhibitions and guided painting sessions, they also hold talks about architecture for secondary school students to expose them to artistic ideas. Gauging from the constant stream of well-heeled and eccentrically-dressed artist types coming in for a cuppa, this art studio-cafe has found its sweet spot amongst art lovers, foodies and appreciative hedonists…
For more enquiries about Cups N Canvas' painting sessions, call 6884 6855 or email info@cupsncanvas.com.