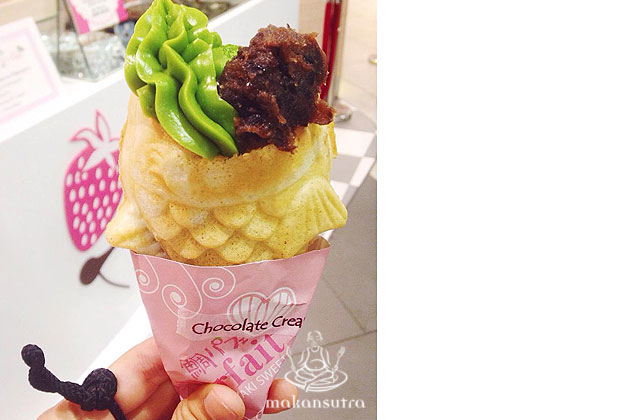 Foodies: Trendsters and True Foodies, Which One Are You?
By Adeline Ang - Thursday, Jan 15, 2015
You've tried everything from the Top 10 Ban Mian list to the 33 Unique Café List and you're constantly instagraming the most raved about desserts; but does this make you a foodie or are you simply an online food fashionista? Sure, you may be constantly updated on the latest food scene and your friends may be constantly commenting, in envy, on your countless photos from café-hopping but I'll tell you one thing, you're no foodie for sure. Before you puff your chest in indignity and throw at me a cup of latte from the hipster kopitiam, hear me out
We all know how foodies are constantly on the hunt for good food, but true foodies does so besides the help of social media. Simply put, they rely on so much more than just Facebook and Instagram to get the latest scoop. True foodies trawl the scene, physically and online and will actively engage their fellow friends in discussions that range from the best prawn mee to the uniquely-themed café instead of simply scrolling through their social feeds or food blogs. Soinstead of riding on the coat tails of various food bloggers, a foodie should be a leader in the food scene in his own way.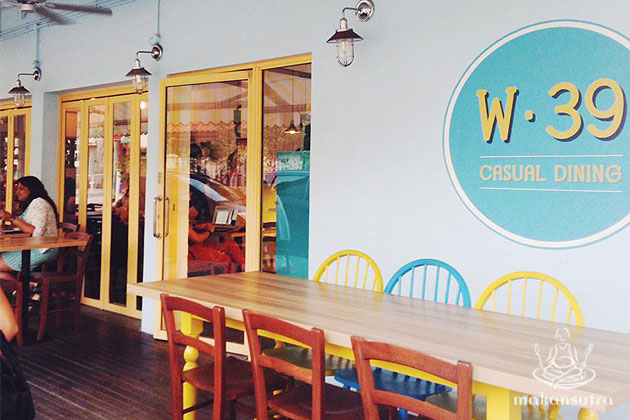 Speaking of coattail riding, online food fashionistas, besides being in line with the latest food trends, are also the most loyal patrons of the latest food hype. Honey Crème and Llao Llao, you name it and they've got the stamina to queue for it; repeatedly. Regardless of the food experience, they'll be the most loyal patrons of the most highly raved about eateries until, of course, the hype is over. Speaking of hype, you're definitely not a foodie if you're simply dismissing food as overrated if you haven't tried it for yourself, just to set yourself apart from the crowd. In this case, you're just a critical food fashionista. So what is a foodie then? A foodie would still queue to satisfy his or her curiosity of these highly raved about eateries just to give you're their honest take on it, and not necessary jump in on the all-praise boat. They'll walk away if it's more than a 30 min wait- it's surreal.
But why do we press on with the mindless queuing and consuming despite the overrated-ness of the food? Is eating the Korean soft served ice cream with candy flosssuch a gastronomical experience that you wouldn't have second thoughts on going through the 20-minute waiting time? Unless the ice cream is truly unique, I'd say to buy a packet of candyfloss and add it to the good ol' Mcflurry for an extra crunch and more importantly, to save some time. Half the reason why we're ditching Soghurt for the new Spanish kid on the block is because we wish to be part of the in and cool crowd. It's like secondary school all over again but instead of ankle socks and folded skirts, we make a beeline for the latest foods to blend in with the cool kids without stopping to think if they are worth the time.

Also, true foodies are way more concerned about the quality of their food than the atmosphere of their dining experience. Visiting all 33 of the uniquely themed doesn't make you a foodie and parading your conquests doesn't make you a foodie, it simply makes you a café-hopper and an instagram addict. Don't get me wrong, there is nothing wrong with the desire to try out different café signature dishes but if you're always sticking to that same dish like Eggs Ben, you may not quite be the foodie that you think you are. But if you are constantly on the hunt for say the best waffle and your search is not limited to that of cafes and instagram-worthy waffles, then you may be a foodie yet.
At this point, most of you would be hanging your heads down in shame with the sign "Online Food Fashionista" hanging around your neck. Just jesting. Alliteration aside, it is still common to see snaking queues for supposedly overrated food (I had a mini heart attack after witnessing the endless queue for Llao Llao at 313) whilst I'm just sitting here with four other patrons at one of the more secluded but best cafés I've ever visited.
Maybe it's time to ditch the social-media-feeds scrolling and instead, embark on a food adventure. Trust me, the feeling of stumbling upon a hidden gem will most definitely beat the experience of mindlessly food/café-hopping. Use your own senses, your own build in natural "likes". So until you've tasted and hunted for good-tasting food with all five of your senses, you're simply an Online Food Fashionista parading his conquests on Instagram.