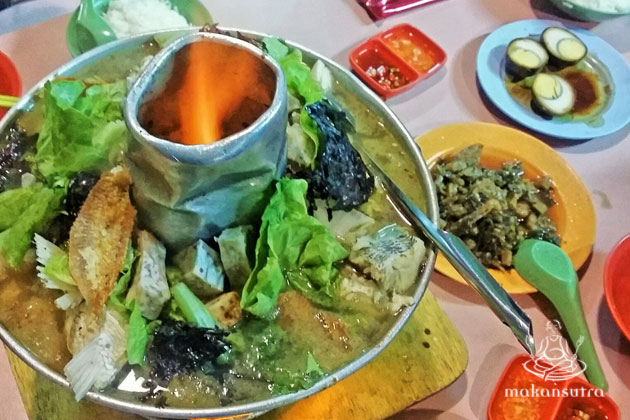 Foodspotting at Whampoa
By KF Seetoh - Monday, Feb 01, 2016
There are about 109 public hawker centres in Singapore (give and take two to three slated for renovation and a couple of new ones). Given this fact, how can it not be a joy and a culinary adventure of sorts to go discover and check what good and new at these street makan hubs. If you diligently visited a different one each weekend, it will take you about two years to cover them all. Not many places in the world allows for such and slow and deliberate exercise of a food safari. Then you probably have to restart all over again as the volatility and changes in our hawker centres are very common. I know all of them have pretty much visited them all (except the new ones) and every time I head back to the old place, something new crops up- like a new facelift, new stalls and dishes.
This week it's Whampoa market at the morning wet market food centre which goes quiet at night in deference to the more popular hawker centre at next block 90.
Whampoa Market and Food Centre, Blk 91, Whampoa Drive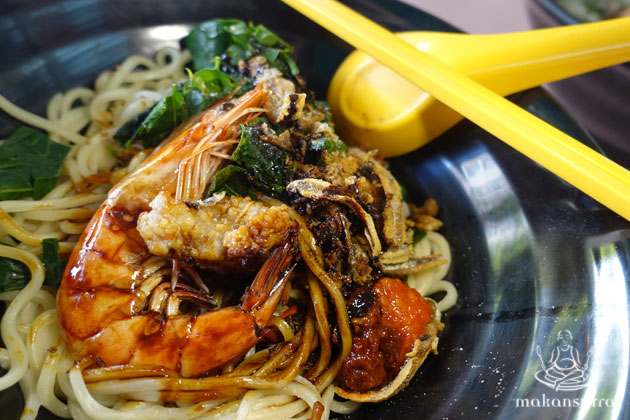 1. China Whampoa Home Made Noodles, stall #01-24 ,7am-2pm, close on Mondays
This is arguably the most famous ban mian stall in the area. They began humbly over ten years ago with a simple menu- soup and a dry version. Today, it has evolved. We like the dry ban mian doused with a very spicy sambal mixed with thick black soy sauce. Another little plate of a sharp tangy sambal is provided at the side. Go for it, if you have a sadistic need to rock the heat factor. The prawns are extremely fresh and they include pieces of meat dough balls. Ask for the egg addition, and a poached egg sits in the soup- it's best to place it over the dry noodles and let the oozy yolk smoothen the sauce.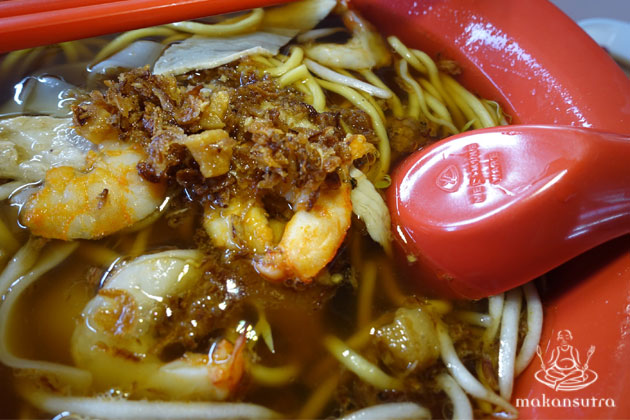 2. 545 Whampoa Prawn Noodles, stall #01-39, 6.30am-3pm
If you grew up eating prawn noodle soup in the 60s and 70s, this will be deja-vu. Their soup is the clear and done by boiling prawn heads and fried shallots with hints of soy sauce plus rock sugar. Their prawns are de-shelled and halved just like back in the day. That little heap of fried shallots and lard placed atop is a one trick pony act that makes all the difference in this dish. They owner moved onto another branch in Little India with his daughter and their relatives and old helpers now man this stall.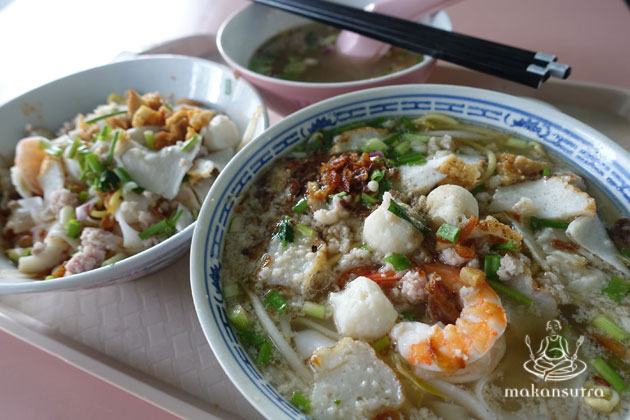 3. Teochew Kway Tiao Mee: stall #01-07. 6.30am-10.30am, close Mondays and Sundays.
There's bak chor mee, mee poh tah and Teochew mee, all culinary gifts the Teochews showered onto this delicious land of ours. Their mee kia and mee poh sell out so fast each morning that they have a prepared sign saying "mee pok and mee kia sold out" that appears by about 9am. The soup version, that has a flotsam and jetsam of minced pork sitting in the broth, comes nicely sweet and is brewed with prawn shells (you can see it simmering in the soup pot). The toppings of fresh shrimps, fish balls, greens, fish cakes and fried shallots are so comforting. I like their dry version and do ask for a shot of black vinegar with their offending and stinging sambal.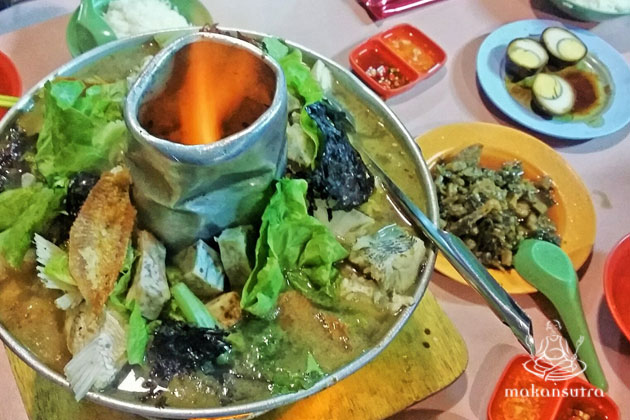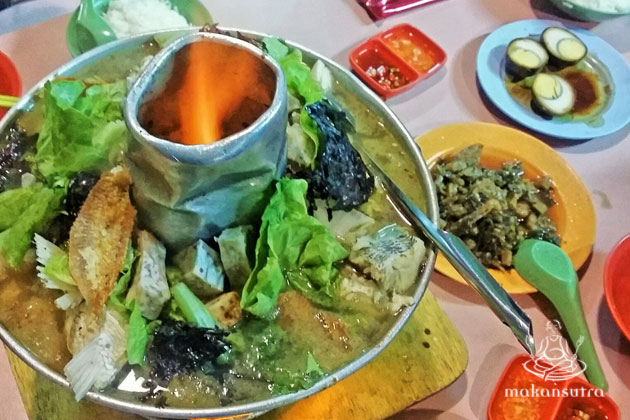 4. Xin Heng Feng Guo Tiao Tan. Stall #01-14/15, 5pm-9:30pm, closed on Tues
This food market goes to sleep mode at dinner as many stalls close up after lunch but the crowds flock here for just one stall- selling old school fish steamboat. They still use the beat-up iron funnel hotpots with charcoal and the soup is rich with teepo (smokey sun dried flat fish bones). They offer very fresh snappers, garoupas and pomfret and the wait is at least 30 minutes. But they please you with simple side dishes while you wait, like braised egg, mui choy (stewed dried vegetables) and even ter ka (braised pork trotters).