Fooled by the World's Best Restaurant
By KF Seetoh - Monday, May 07, 2012
I only wanted to chat with him and tap his vision.This is a man who once said something that echoed deeply in me: "comfort and street food bond communities and empower the disadvantaged", as if he took those words off my head. So I had a chance to meet up with Claus Meyer the genius, boss and mastermind behind Noma, recently (for the third year running) voted the best restaurant in the world by the influential Restaurant Magazine. He hired and partnered another kitchen wizard, Rene Redzepi.
Claus is a culinary legend of sorts back home in Copenhagen, Denmark, where they are better known for pastries. His stories, TV shows, little cafes and bakeries (he is master baker) all have social messages which resonates with the community. While talking about building street food centres in impoverished nations to provide the disadvantaged with a better chance in life, he says "let's go Noma, I have made reservations". Of course, he made them months ahead, nobody gets to walk in for a meal at Noma. They open for online bookings a few measly times a year and often, three hours after they do, it is fully booked for the season.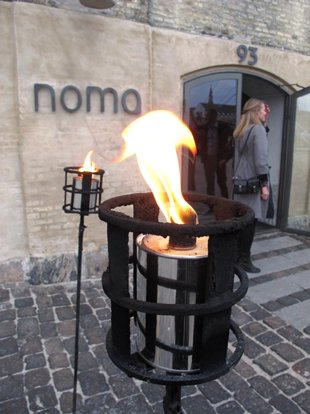 Noma is artistically located right by a little port. Before the grand meal began, all the key words and phrases associated with eating there was on my lips – artisan, organic, Nordic, inventive, best of the land, celebrating culinary craft and produce, light, falling in love all over again with basics etc… I had no idea what to expect. Neither did Claus, who is that type of boss who gives his partner full creative run.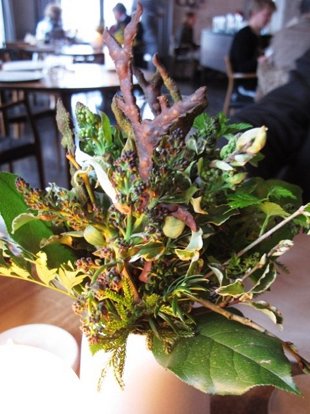 "The first course is already on your table," said the impeccably polished server, as we sat chatting over the floral arrangement centerpiece. "The branches are all malt flatbread with juniper." Chomp, dip in organic butter and chomp again. It was a perfect breadstick, if left in the hands of the unimaginative. Then staying in tune with green and nature, they placed what looked like fried loofahs on a grass, "It's moss and cep done to a light ball of crisp," he explained. Crush, crush and crunch in my mouth. Yum yum and fun.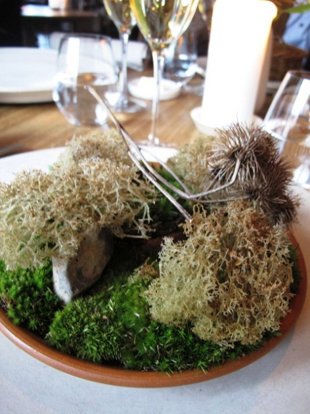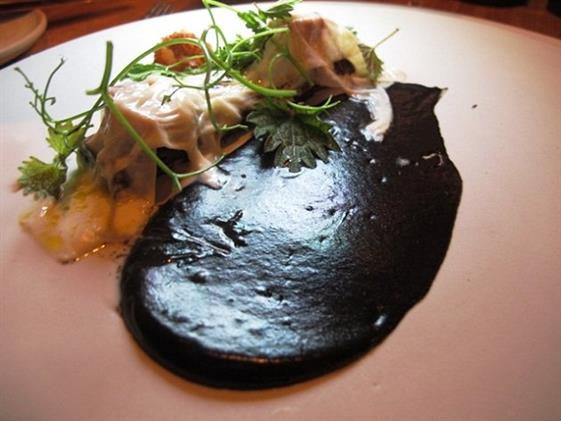 Twelve of these crazy, imaginatively simple and small creations later, which included pork crackling skin with a reduction berry skin and live iced baby shrimps dunked in brown butter, a sesame cracker that was actually cod liver and mild crisp, we moved onto the "larger servings." From a simpleSpring Peas with Tea to Cauliflower and Pine, almost none of them looked anything like what it should be. It was a fool's paradise and I loved it. Then came a repeated trick. A little potof radish plant in black soil was placed before us with a simple instruction of "Eat all, including the soil but not the pot. Dig in with your hands." And in keeping with that natural sentiment, a rock with a langoustine and a few drops of rich i-didn't-care sauce, was deliberately and unceremoniously placed on our table. It smelled like a part of the Kallang River at low tide. It tasted like heaven (like how Nonyas transform smelly belachan). It was also the first time I saw a server swipe a photo on his smart phone and say "this is the fish we got this afternoon, very fresh, it's what you're eating now", after placing a roasted turbot with bitter greens, celeriac and mushrooms.If only he would forward me the recipe too.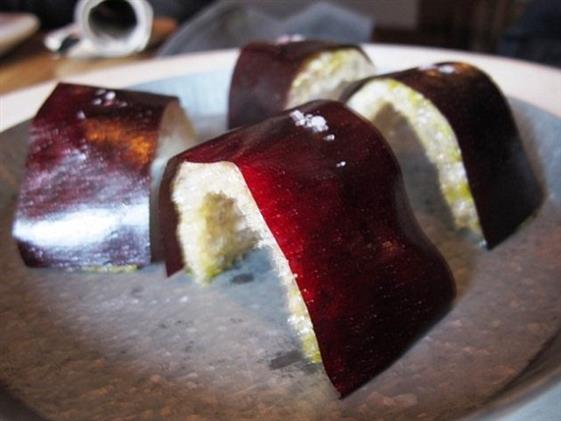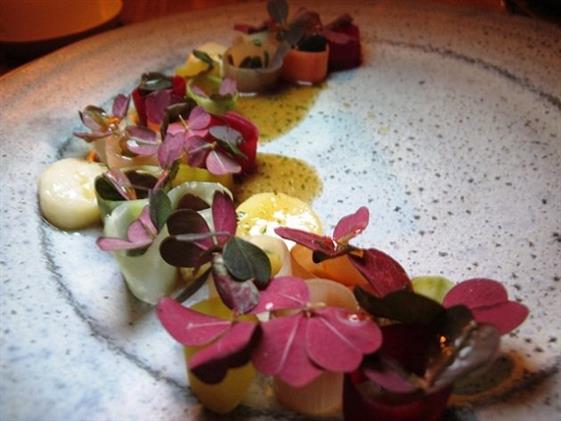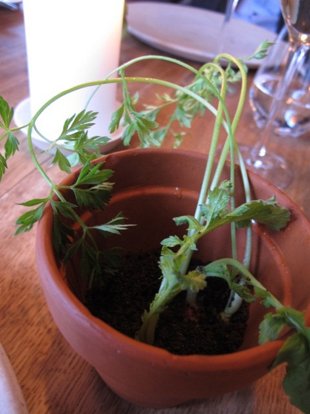 In between, they plied us with wines and fruit and green juices (combinations I never imagined) like sparkling elderflower juice, and green apple with douglas-fir. The wines, from Riesling to Rose from Loire Valley to Slovenia, did not register after the third glass, it all tasted alcoholic and nice. Finally the 24th taster came… brown cheese and sloe berries – looking like a vertical stack of sancha snacks sitting on some berry sauce. It lifted the whole meal and cleansed the palate.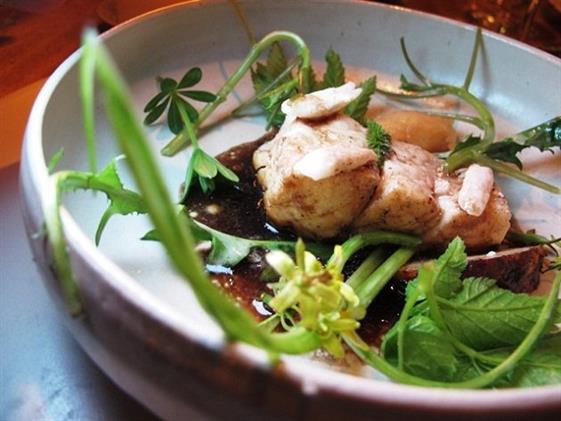 I was not full, but felt balanced, refreshed and very satisfied (not because I was treated by Claus). That's the Noma experience.