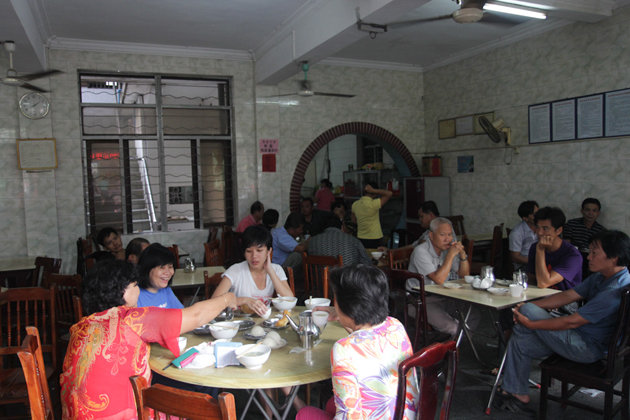 For Coffee In Hainan – It's Nanyang Style
By Sheere Ng - Wednesday, Oct 31, 2012
Returning locals and visitors to Huiwen in Wenchang, Hainan province, will drop off at a Y-shaped junction in the town centre and head straight to 南洋园 , literally translated as Nanyang Garden, just 10 metres away.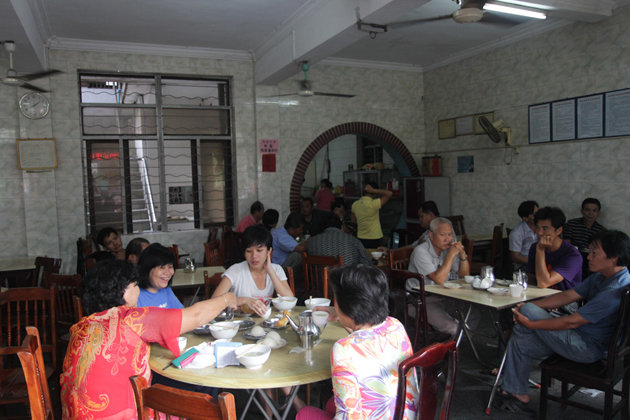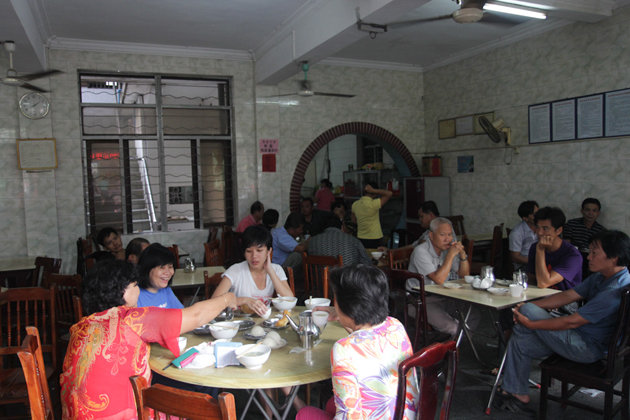 Men and women, mostly in their 50s and above, fill the room no bigger than Singapore's three room flat. They sit, resting one feet on the mahogany chairs, and hanker over the foldable tables laid with cups of milk coffee and snacks like buns, cakes and pastries – mostly stuffed with desiccated coconut, commonly used and produced used in Hainan. Welcome to the kopitiam, Hainan style, in China.
While many similar-looking eateries in Hainan are referred as Lao Ba Cha ( 老爸茶 ) – teashops with indoor and alfresco seatings popular with the Hainanese heartlanders – regulars here call this a 咖啡店 , or coffeeshop. This has much to do with its history, specifically that of its late founder, Mr Shi Li Xie.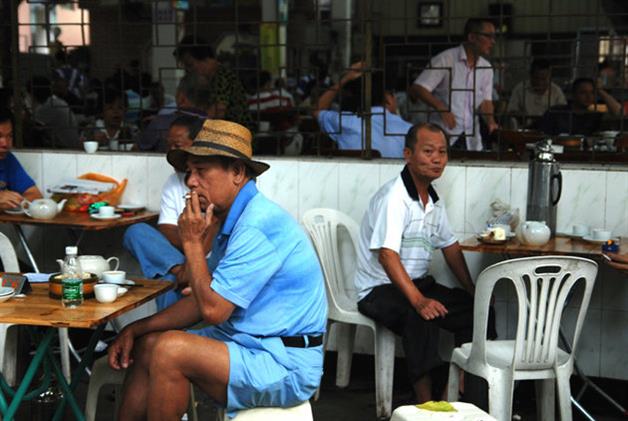 Mr Shi was born in Hainan in the early 20th century and migrated to Singapore with his father when he was 10. Like many Hainanese of that generation, they travelled to Nanyang (an old term for a region now known as southeast Asia) for job opportunities. Most of them wind up in the service and Food & Beverages (F&B) industry.
Hainanese are recognised to be the first to introduce coffee establishments in Singapore. The food and drinks that they served are picked up and improvised from the British, whom they worked for as house-helpers. Mr Shi started off working at Cold Storage supermarket until he saved up enough to set up coffee houses (he later opened the steakhouse chain Jack's Place).
In 1983, Mr Shi returned to Huiwen to open Nanyang Garden, which would be the first in Huiwen to sell southeast Asian Hainanese drinks and snacks, according to Mr Hu Qing Yang, a former manager of the coffeeshop. The coffeeshop uses coffee beans imported from southeast Asia, he adds, and they stir in Nestle's condensed milk to make milk coffee – a style similar to southeast Asia's. One will also find western-associated bakery like butter cakes and Swiss roll.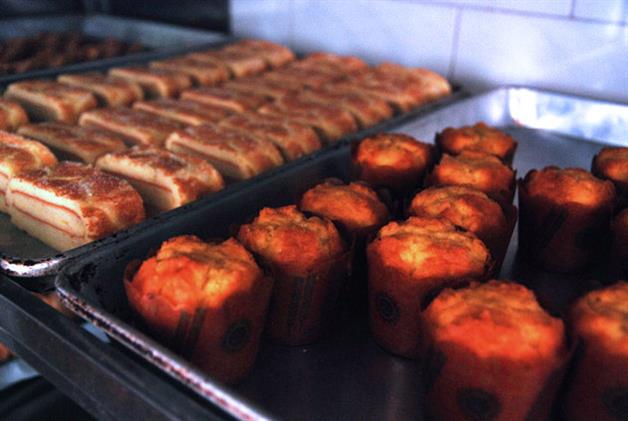 Nanyang Garden is not the first to bring Nanyang-influenced food and drinks to Hainan. Many lao bao cha in Haikou, the province's capital city, have been offering milk coffee/tea and cakes for decades (although, they are southeast Asia only in spirit but not in taste). In fact, these offerings have been available in the Chinese city for such long time that many Hainanese folks believed they are traditionally Hainanese.
However, according to Mr Ong Siew Ping, former Chairman of the Kheng Keow Coffee Merchants Restaurant & Bar-Owners Association in Singapore, who wrote a thesis on Hainanese foods and drinks in Singapore for his masters degree, coffee and western-associated cakes were not found in Hainan until the early immigrants return to their hometown armed with Indonesian coffee beans and equipped with British baking skills. (A steamboat restaurant owner called Mr Zheng says that his grandfather returned from Nanyang as early 1910s, hence, Nanyang-influenced food and drinks could possibly been brought to Hainan for more than a century.)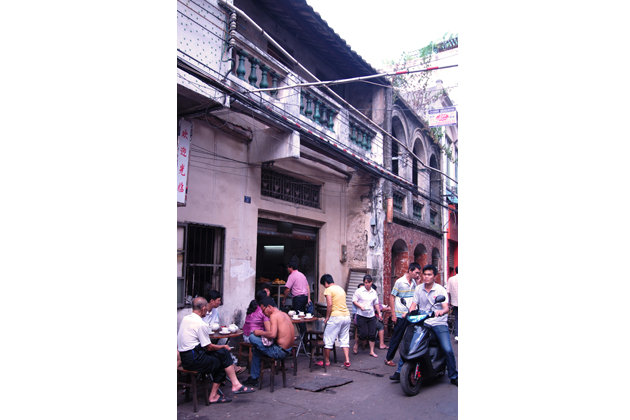 But old Chinese habits die hard. While Nanyang-style food and drinks have become ubiquitous in Hainan, most Hainanese still prefer what's traditionally Chinese or Hainanese. Be it at Nanyang Garden or the various lao ba cha, locals linger over several pots of Chinese tea at least three times a day (in the morning, teatime and after dinner). And most would pair the tea with true blue Hainanese snacks like Ji Shi Teng (鸡屎籐, black coloured short noodle made of a plant and flour cooked in either sweet or savoury soup)and San Jiao Ba (三角耙, a triangular kueh stuffed with grated coconut).