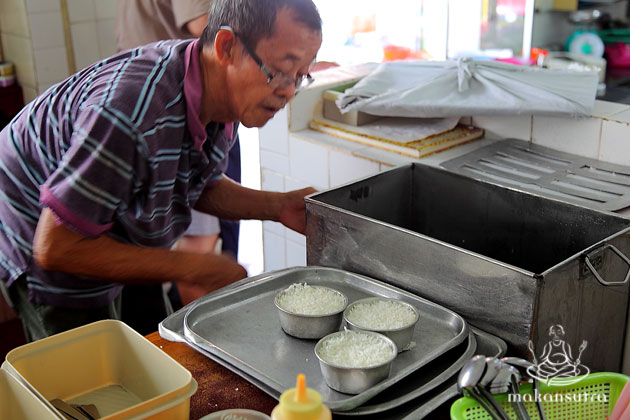 Forget Penang, head for Sungai Petani
By CK Lam - Friday, Nov 27, 2015
If the holidays ahead blows you over Penang in Malaysia but you can't find anything new to be excited about besides the same-ol'-same-ol', then you consider taking that one hour ride to Sungai Petani in Kedah. This quaint town is relatively small in size and is home to many delicacies and has a lot of old street charms about it.
Old School Dishes
Many locals and visitors flock over to Sin Yik Wah 新益华餐室, an old school Chinese Restaurant on Jalan Dewa. Housed in a corner double storey shophouse, this eatery has been operational for decades and has a loyal clientele. Even though there's nothing fancy about the interior with the walls lined with white wash tiles, the culinary really brings a sense of nostalgia!
Let the chef tantalise your taste buds with old school dishes. Do try out the roasted pork and Chinese sausage, Tauhu Fish Fillet, Kao Yook (Steamed Taro with Pork Belly), and Sambal Prawns. The eatery hold true to its traditional way of serving rice in aluminium tin bowls.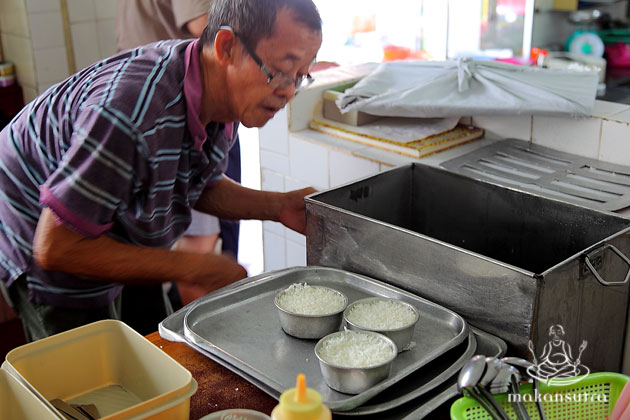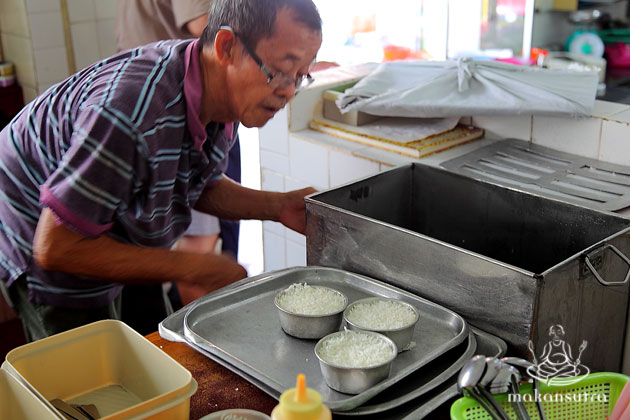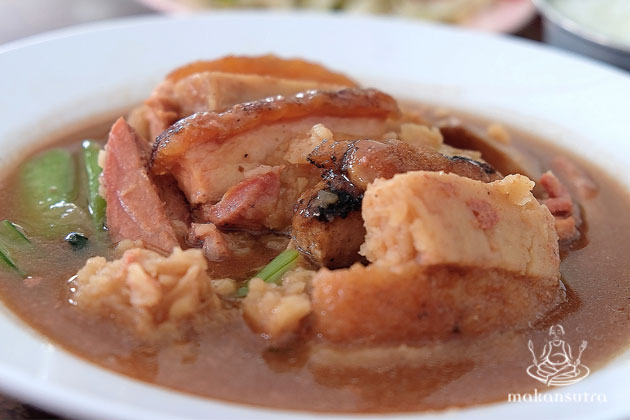 Sin Yik Wah 新益华餐室
35 – 40 Jalan Dewa
08000 Sungai Petani Kedah
Opening hours: 11.30am-3pm , Closed on Mon
Points of Attraction
After the heart-warming meal, do take a stroll at the back lane of Sin Yik Wah to take in the street art and beautiful murals. Slowly yet surely, the lane is blooming into a lively social point for visitors and locals. Top off the little adventure with a little snack – tuck right into some deep-fried fritters and cold sweet cendol dessert from the stalls located right beside Sin Yik Wah.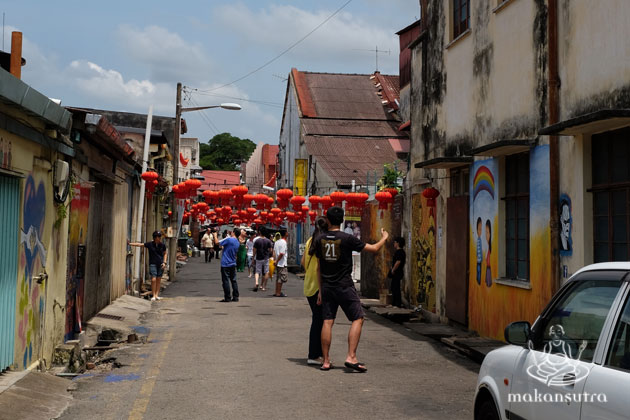 Tea Time Delights
The day grows old and tea time approaches, and what better way to enjoy with a stop at the opposite food court – Medan Selera Jalan Dewa. Around teatime, the place is packed with customers enjoying various hawker food such as oyster omelette, chicken rice, assorted Nyonya kuih, assam laksa, and lor bak.
There is always a queue in front of the lor bak stall, with everyone piling their plates with their favorite deep-fried rolls. Among the many kinds of rolls, the specialty roll and the 'bomb' are among the bestsellers. It is a delight to sink your teeth into the crispy crust of the bomb that covers a filling combination of minced meat and salted egg. The taste is made even better by the accompanied 'lor' and chilli sauce.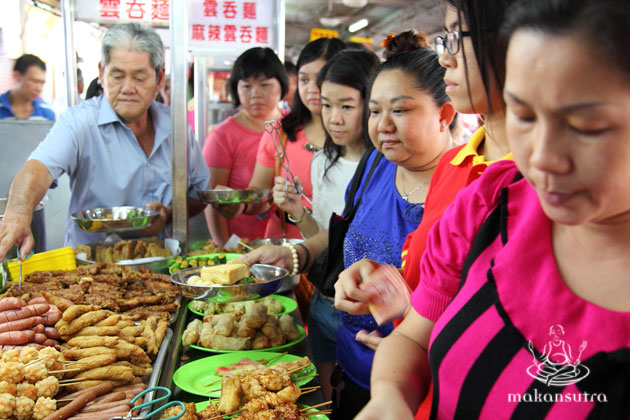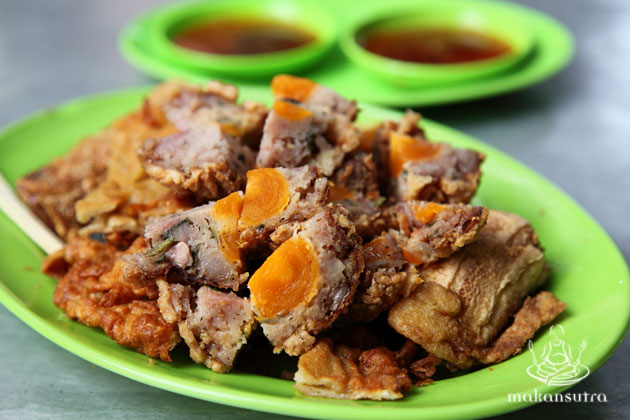 Jalan Dewa/Jalan Pengkalan
Taman Pekan Baru
08000 Sungai Petani Kedah
Opening hours: 2.30-6pm, Daily
Food Souvenir to-go!
Last but not least, wrap up the trip to Sungai Petani with a visit to Tan Thye Huat Biscuit Shop, located on Jalan Bakar Arang. Amazingly, eighty over years old owner Mr Tan Gnark Cheng has been making and selling biscuits in his teens until now!
The best part is, the biscuit shop offers the opportunity to watch the making of mee koo (pink-coloured tortoise-shaped buns). "The mee koo is usually purchased for birthday celebration and prayer purposes, especially in demand during Thnee Kong Seh (Jade Emperor's birthday)," said Tan. Besides mee koo, the shop also offers peanut biscuit (biscuit kacang) made up of peanuts, vegetable oil, flour, sugar and egg.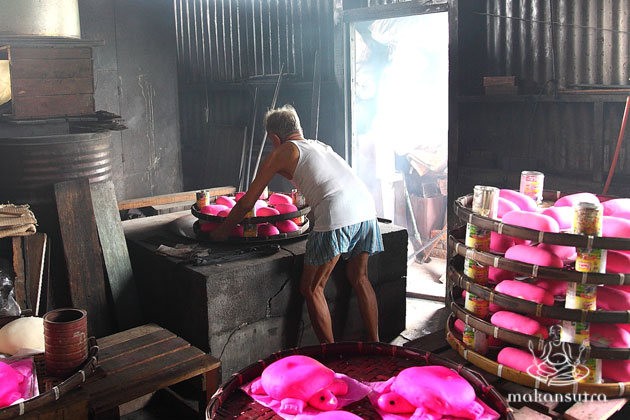 Tan Thye Huat Kedai Roti Dan Gula 陳泰發
25 Jalan Bakar Arang
08000 Sungai Petani Kedah
Tel: 04-421 8859
Opening hours: 8am – 5pm