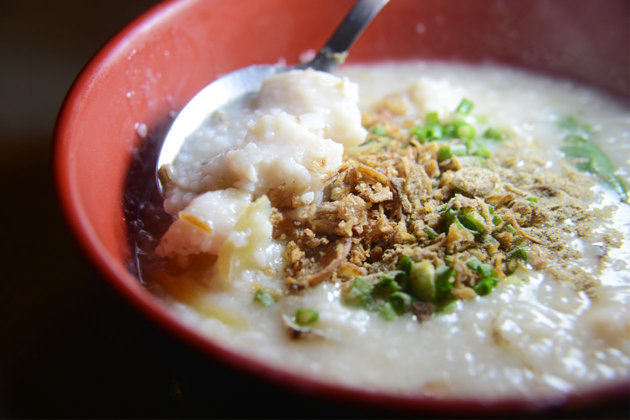 Formidable meals out at sea
By KF Seetoh - Friday, Jan 24, 2014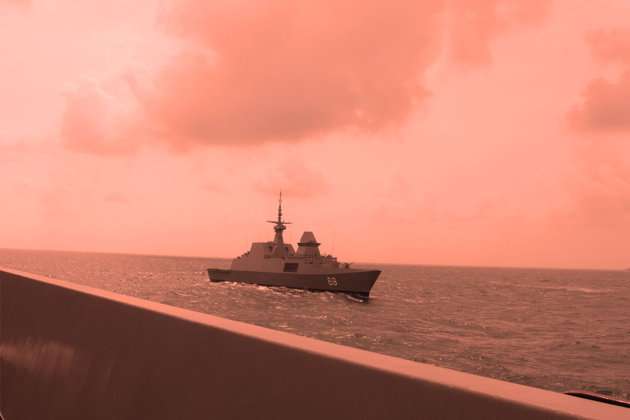 I remember the bad ol' good ol' days. The breakfast beehoon with a hard boiled egg came with a strand of brown rubber band – the one that probable was used to bundle up the supplier's package. I thoroughly enjoyed the fried piece of chicken, until I was told it was pork. I miss the army cook house days where food was actually cooked by soldiers. It added a layer of thrill, mystique and excitement to our otherwise tough-like-nails military training back in the day when England Dan and John Ford Coley and Sam Hui ruled the music airwaves. These days, army meals, because soldiers fight on their tummy, are catered so soldiers can concentrate on their military skills. And at over $6 a meal per soldier, we can expect them to be mean fighting machines.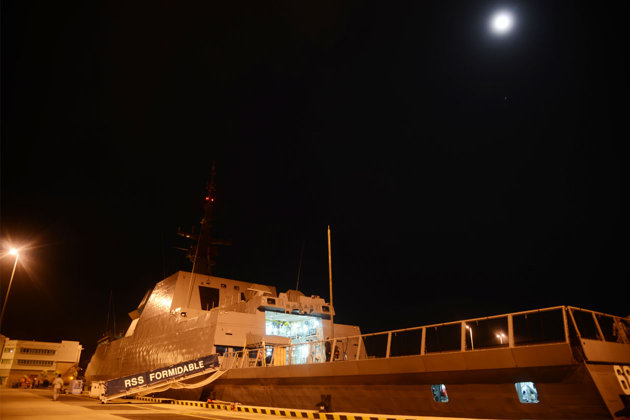 Then an invite came in from the good folks at RSN (Republic of Singapore Navy) for me to spend a day out in a warship to check out the galley and the life on board. I agreed in a heartbeat as I understand this is probably the last bastion in the army where soldier cooks are still found, in SAF (Singapore Armed Forces).
I was curious – would it be a setback for the well-oiled forces on board, knowing they aren't getting top grade meals from seasoned caterers like the SFI (Singapore Food Industry), every day they are out at sea? For neutrality's sake, they sent me to RSS Formidable, the oldest front line ocean stealth frigate in their fleet. A decent restaurant would have the usual prep stations, various stove and heat platforms, chiller, dried and fresh storage compartments, a server and stewarding sections (at least). This ship has them all plus more – a macerator (to grind down and chill offensive blocks of garbage) plus…get this, their own NEWater maker (using sea water). Understandably, they don't use open naked flames in their galley, but it was in no way a setback for the imagination and creativity of the chefs (they call them Military Experts) on board.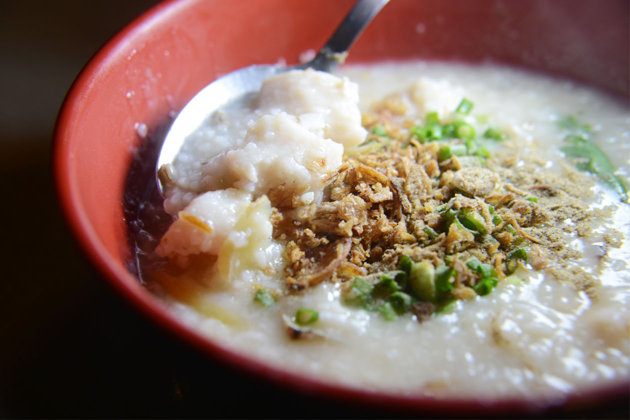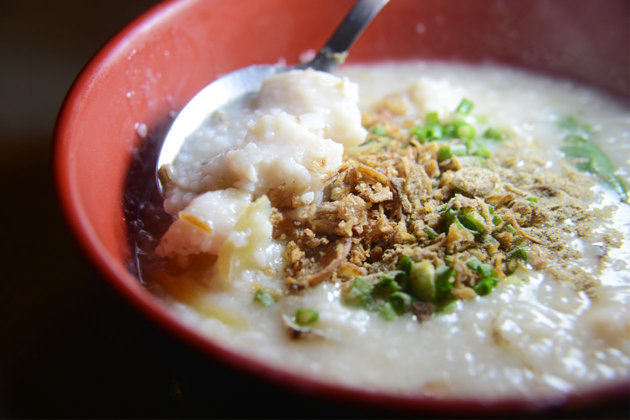 Breakfast at 4am meant Chef Xanda Chua and his assistants had to be up and cooking by 2am. The 100 portions of fish porridge, I imaginatively suggest, was made smooth due to the constant stirring of the pot – by the constant tilting and rolling of this lean and mean stealth frigate at that hour. If I placed a portion of it on a hawker centre table, the casual chomper would not be able to tell it came off a boat kitchen, made without fire. The stock used, with accents of ginger, the fried shallot topping and soft smooth grains were all intact…but the frozen dory fish slices was the only giveaway, if you discern.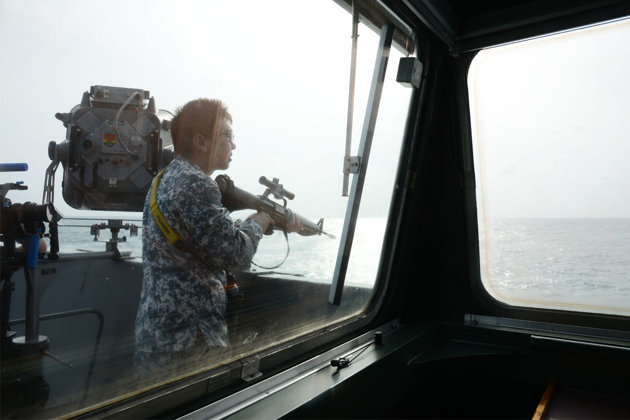 The first crew in line, KH Tan, finished his breakfast by 4.10am and was all ready and happily back in action 5 minutes later. Because by 6am, all had to ready with hands to station – be it at the command bridge, the engineer's control room and be ready for any "emergencies" or exercises, like being the "sharkshooter" in a man-overboard exercise. His role would be to shoot and destroy any sharks or creatures out to harm or eat the victim while rescuers are at work. "It keeps me going. It helps that they do a pretty good job in the galley." says Tan.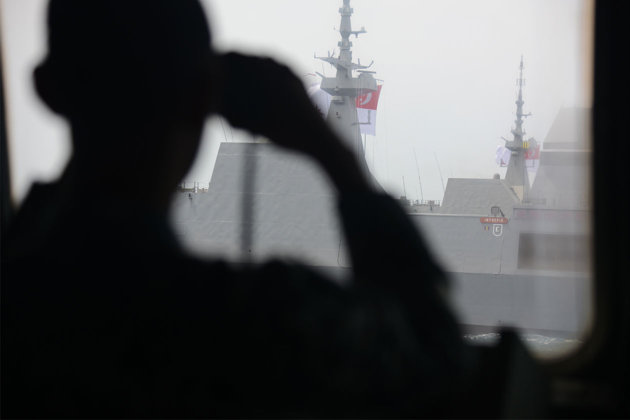 You can imagine just how sharp they need be to man this well-oiled frigate, one of the best in the world. They can track and attack what's above, around and below (yes, sink submarines too). And Chef Xanda, who really wants to be a chef in real life (don't know why he joined the Navy for this exposure), knows just how to please. "Local food is very popular on board but we balance it with whatever ingredients we have in store" explaining that sometimes when they are in foreign lands or territories, they have to make do with what's available there. RSN ships have been to Somalia under the UN sanctioned defence duties among other places.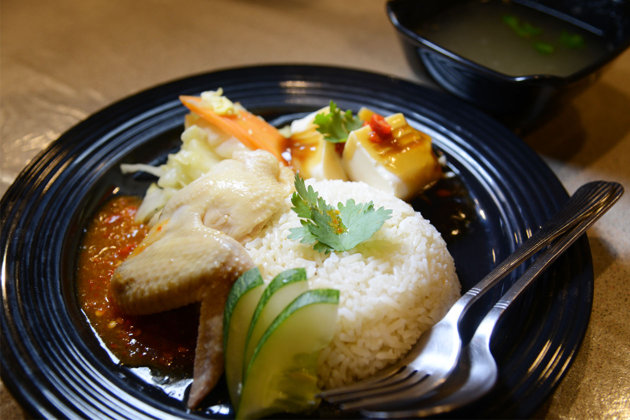 Lunch, and the galley reeks of pandan, ginger, garlic, chicken oils and the sweet fragrance of steamed flavoured rice. 12 big chickens were put to the boil, dunked in ice bath and I noticed he used a clever but uncommon ingredient – fresh coriander base and roots, for the rice flavour base. Refreshing indeed. The tangy chilli was, too, freshly made, enlivened with garlic and lime juice but I thought the heat was intentionally toned down so as not to generate tummy upsets. It also came with steamed silk tofu in savoury sauce, chap chye and soup, all self-served. Again, it was so easy to get back to work after a comforting feeding frenzy like this.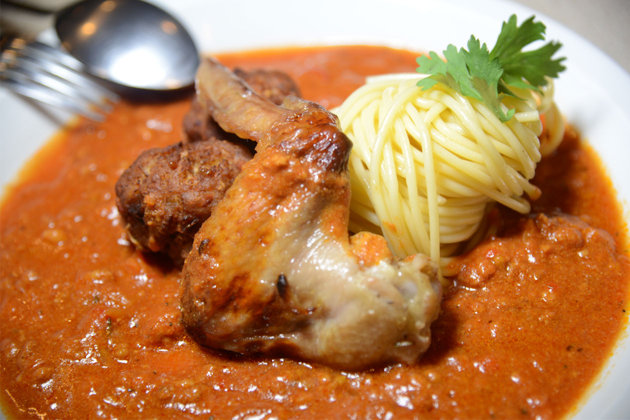 Then the tomato sauces and herbs came out for dinner's preparation. So did hand-made meatballs and honey glazed grilled chicken wings. The pasta came out nicely al dente and the fresh made tomato herb sauce had just the right lift to take the crew into the evening. Chef Xanda was particularly adept at presentation – and the plate he specially made for our camera showed just how keen he is.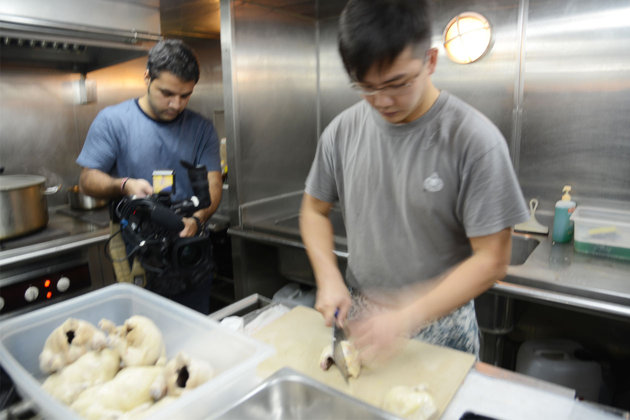 I asked the ship's Commanding Officer LTC CW Ong, how important, on a scale of 1-10 (ten being the highest) food is to his crew, "10.8" was his reply.
By 10pm, the ship was docked back at the base and it was back to the regular catered chow, done nicely but not always with imaginative streaks of a galley cook.