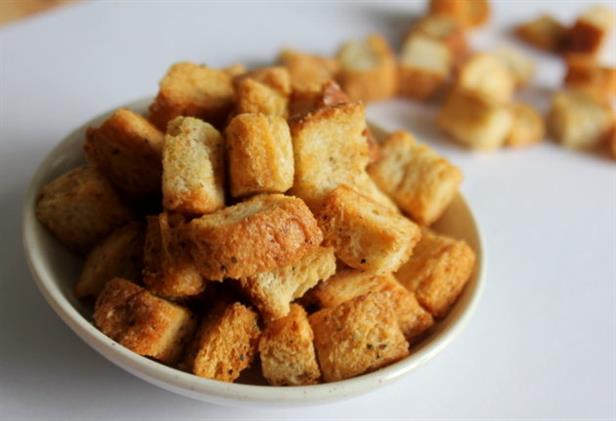 Fresh Ideas for Stale Bread
By Tris Marlis - Tuesday, Mar 26, 2013
What do you do with half a loaf of bread that is going to expire the next day, or just short of going mouldy? Refrigerating prolongs its shelf life, yet the low temperature also makes it stale – dry, hard and almost not palatable.
Stale bread, however, is perfect for croutons, those crunchy bits usually served on top of Caesar's Salad along with Parmesan cheese. To make croutons, dice a couple pieces of stale bread, toss them in olive oil, salt, pepper, and seasonings like garlic powder, herbs and chilli. Sauté the bread cubes in a skillet until they are light brown, and finish it in the oven at 170 degree Celsius for about 15 minutes or until crispy and golden brown.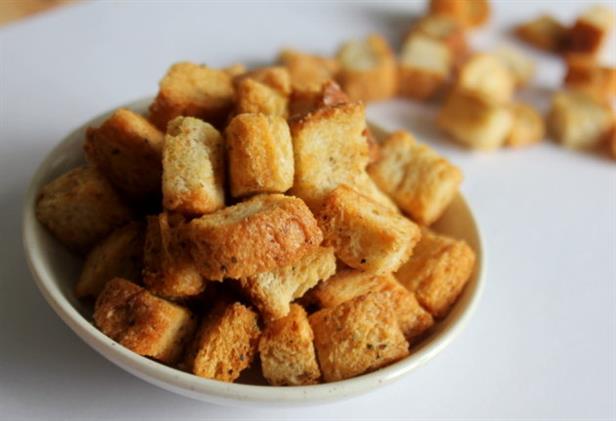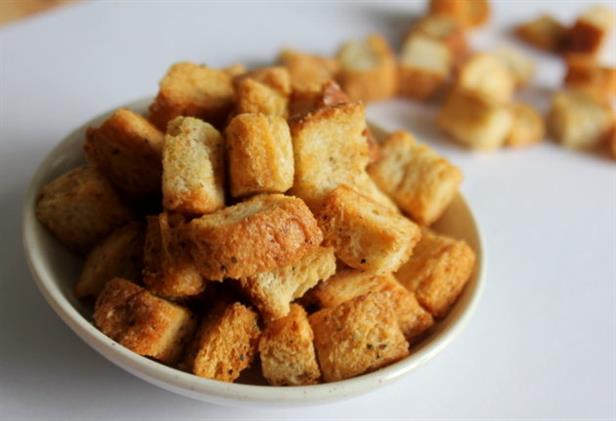 If you are not a fan of croutons, make some bread crumbs for fried chicken instead. To make them, bake stale bread in oven at 120 degree Celsius until dry and lightly brown. Cut them into pieces and blend them in a food processor until it has the consistency (coarse or fine) you desire, or a sandy texture. Let it cool thoroughly before storing, and season it to taste with salt pepper or even truffle salts.
For dessert, try this simple bread pudding recipe – velvety and moist bread with custard.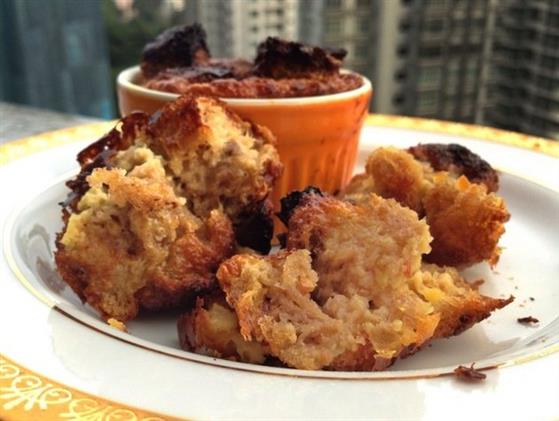 Ingredients:
6 slices of bread
2 tbsp of butter
4 eggs
2 cups of milk
3/4 cup white sugar
1 tsp of vanilla extract
Method:
1. Preheat oven to 130 degrees Celcius.
2. Break bread into small pieces (about 1 inch squares or hand tear if you like). Spread melted butter over bread in a 8" x 3" round baking pan.
3. In a mixing bowl, combine eggs, milk, sugar, and vanilla extract. Beat until the sugar dissolves. Pour over bread. Let it sit for 15 minutes until the bread is covered and has soaked up the egg mixture.
4. Bake in the preheated oven for 45 minutes, or until the top of the pudding springs back when lightly tapped. Watch the pudding closely and stop as it starts to brown.
5. Serve it with vanilla or coconut ice cream!