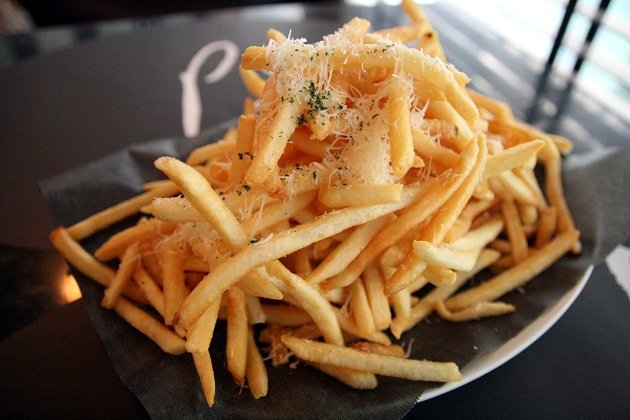 Funtastic Fries!
By Catherine Ling - Tuesday, Oct 23, 2012
Fries are one of the most common and popular sides to any Western meal – could you imagine your steak or burger without this carb complement? And yet, not that many eateries experiment with alternative seasonings or go beyond the potato. Here are some that do, and some even have an Asian touch too.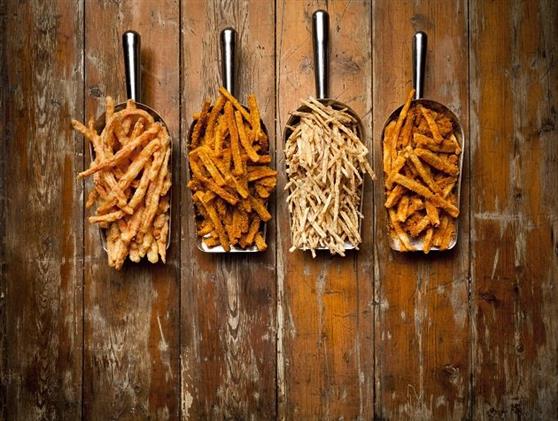 The folks at House (8D Dempsey Road) and O My Dog (#03-31/32 Great World City) made truffle fries popular, and have come forth with four new flavours in two different cuts – shoestring and straws. The Potato Curry & Mustard Fries gets a spicy spin with paprika, curry powder and mustard oil. Pumpkin Fries with Hazelnut Crumbles combine creamy butternut pumpkin with crunchy and nutty crumbs. The Carrot & Fennel Salt Straws are seasoned with fennel powder. And lastly, Taro Straws – crispy thin taro slivers tossed with truffle oil.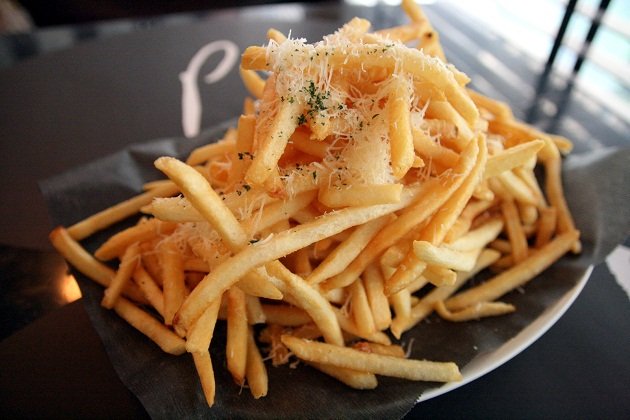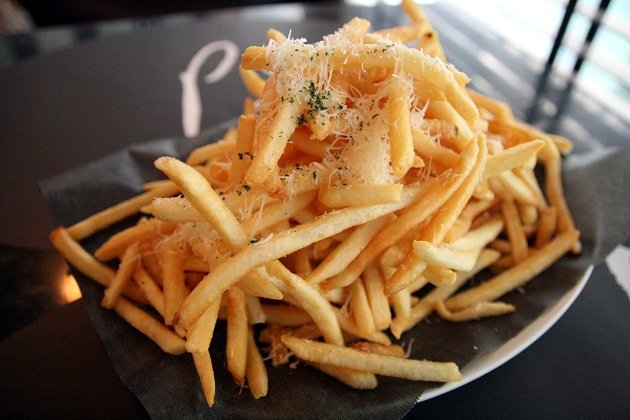 PS Cafe (five locations islandwide) is also well-known for truffle fries. It comes as a mountainous platter topped with shredded parmesan and parsley. The truffle oil here isn't as generous as that at Barracks or Skinny Pizza (both part of the Spa Esprit group), but it is good if you are one of those who feel that excessive truffle oil smells like kerosene.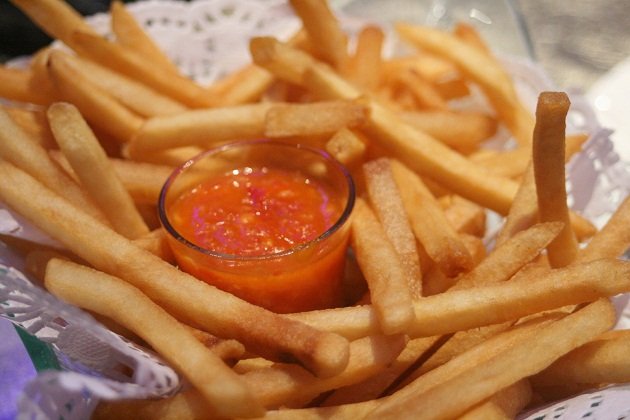 Fries with a chili crab dip? Oh yes. Move over, mantou! These fries are kicking it as the next best thing to mop up your spicy crab gravy. This is from Yu Champagne Bar (10 Bayfront Avenue, L1-82 Marina Bay Sands) which sits atop the Yu Cuisine, and clearly makes good use of its Chinese seafood kitchen for the chili crab sauce.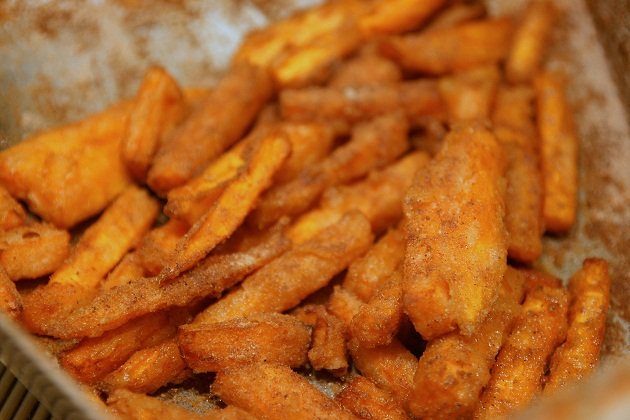 Sweet potato fries dusted with plum powder – from the night markets of Taiwan come these highly addictive snacks. Most Taiwanese snack houses here will have them, but the ones from Shihlin Taiwan Street Snacks are possibly the most popular. These not only have the plum powder but might also have a spicy kick from the residue of chili powder used to dust the XXL fried chicken, if they are tossed in the same container.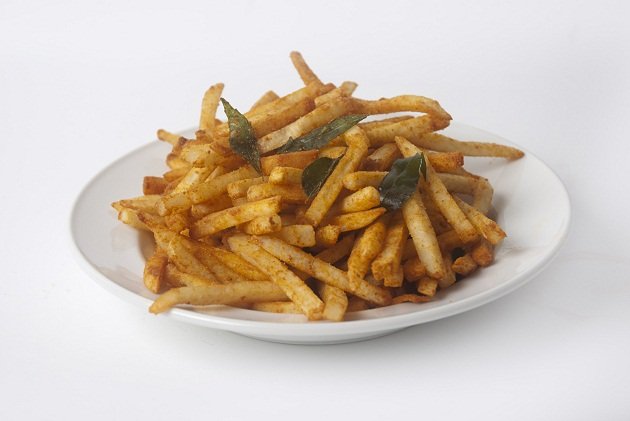 At Everything With Fries, you'd expect the fries to be pretty good. The curry fries are a must-try, no matter what else you're having there. They use a dry seasoning mix to keep the fries crispy, and toss it with real curry leaves for extra fragrance. They also have Sour Cream and Onion fries, but this Asian flavour is still their best.