Get Lost and Find Food Boroughs
By KF Seetoh - Tuesday, Apr 08, 2014
They want travellers and visitors to "Get Lost" and find the "real Singapore". It indeed sounds like a plan. After all, the mark of a true traveller is never to arrive, the truth is in the journey, says Chinese philosopher Lao Tzu. So perhaps Singapore Tourism Board (STB) again, hit the spot with their catchphrase this year- the last being "Shiok" which elicited more warm than cold responses online last year.
The thing is, how do you get lost when this place is so small and everywhere you turn, there is a hawker centre, kopitiam, food court and fast food joint, alongside a convenient stall next to an MRT station or bus stop, with cabbies waiting for your fare? All located in or beside yet another mega-predictable shopping mall?
It was revealed in this year's Tourism Industry Conference by STB's Chief Executive Lionel Yeo. The first thing that crossed my mind when he mentioned that phrase or tagline was how we can now recognise the heartland magic of Ang Mo Kio, Toa Payoh Town Centre or even the delicious lanes off Jalan Besar and Balestier. There was an emphasis also on food culture and how big a role it played on tourism, what with all the restaurant award winners here and appeal of local hawker fare. He mentioned too how it must also be something the locals love and adore, so the visitors will comfortably buy into. The whole speech build up for me went flat when the Powerpoint pictures went into Orchard Road, River Safari, Chinatown, Gardens by the Bay etc… mode. Doink! My nose hit the floor. I think it's those places (nice and world class as they are), that you should get lost from, after the cursory two-hour package deal guided tour on it.
I was dreaming about how we can construct the concept of food boroughs in Singapore as decreed by the royal foodies here (everyone). It should be hardcore makan zones of up to a, say 8km radius. North and quaint little spots the bulldozers are too lazy to go, for nasi lemak (Nasi Lemak Kukus in Upper Thomson Road), Seletar seafood at Cactus Road, stunning cze cha and a buah keluak omelette at Woody Family Pub Café (Andrews Ave in Sembawang) come to mind. There's also fab pepper crabs at Melben (at Ang Mo Kio, which you have to line up for) and night kway chap (at Toa Payoh Lor 4 hawker centre ) queue for it with the heartland crowd (think of being with dedicated food nuts who eat offals and 'spare parts' for dinner).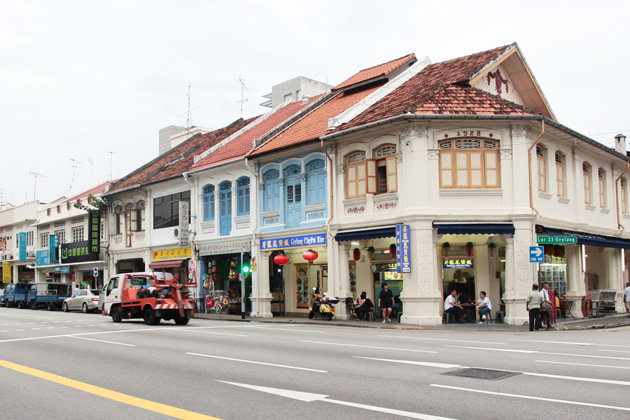 Of course there's the Geylang Katong Borough – including the long eclectic buffet along Joo Chiat (Nonya, Teochew, Vietnamese, Eurasian, Indian Muslim "karipap" etc…) Geylang Serai ( the home of rempah and nasi padang) and the not so serai (lemongrass) fragrant lanes off Geylang, where foodies meet footsies. You tear into JB Meng's stunning white pepper crabs or Sin Huat's bank breaking and die-die-must-try crab beehoon as the night lads and brazen hussies come hither.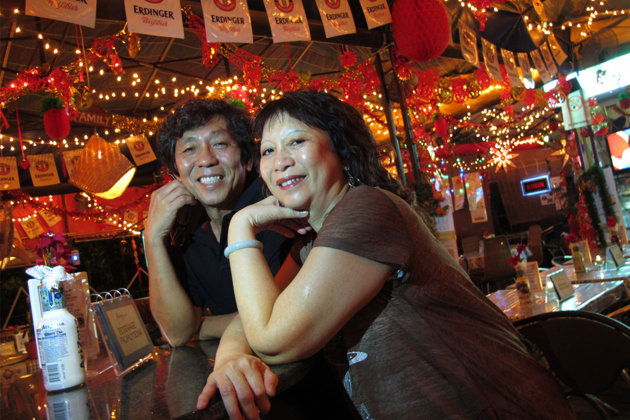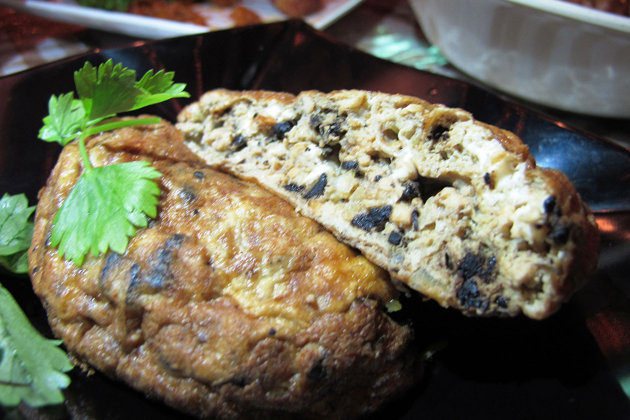 Even the so called less-delicious West, have their stories. Champion Indian Rojak camps (Habib's and Abdhus Salam) reside at the Ayer Rajah Food Centre. A trip there, if it doesn't get you lost, will help you Get Lost and find a real makan corner of Singapore. Then, consider a supremely fresh and complex Teochew porridge meal (at heartland prices) at Zai Shun Fish Head Curry (Yuhua Food Centre in Jurong). This kopitiam cze cha stall is serving restaurant quality fare. One of the best value for money (imported from Japan's Tsukiji Fish Market) sushi spot lives there too (Sakuraya). Don't forget too, that the longest nasi lemak queue in Singapore snakes there every night, at Boon Lay Power Nasi Lemak (at Boon Lay Food Centre).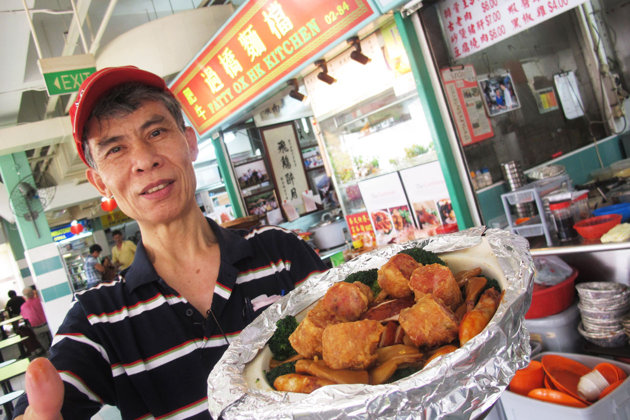 The shining Michelin Star and World's Best Restaurant award winners largely reside in the South and in town or Central area (Chinatown and Orchard). But so do multiple street food award winners like Tian Tian Chicken Rice (Maxwell Hawker Centre) and even Fatty Ox street food style Pun Choi (Chinese style basin casseroles, Chinatown Food Centre) hawk their stuff too. So with a $4 or $400 budget, this "south makan borough" has it all to please them all.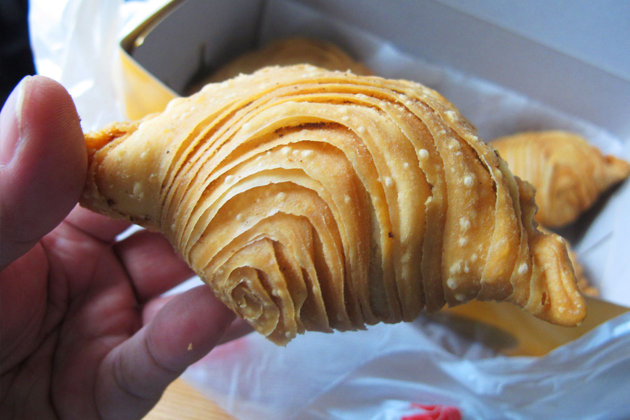 I don't think I've scratched the surface on just how many makan boroughs we can potentially craft from our sleepless-with-makan city.
What and where's your dream makan borough in Singapore?