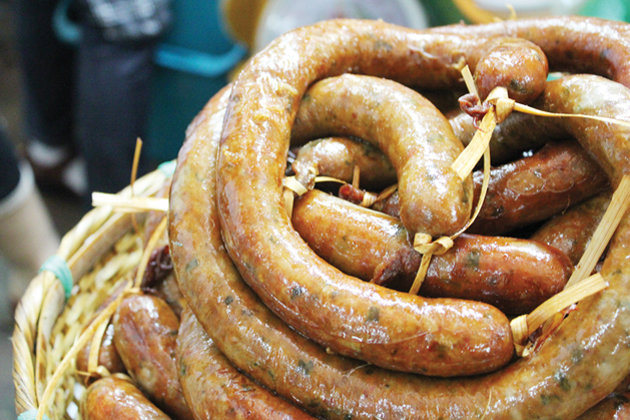 Getting lost making the Makansutra Thai Food Guide
By Sheere Ng - Wednesday, Jan 02, 2013
Fresh pig's blood tossed with offal and crispy noodle, pork sausage stuffed with vermicelli, salad of deep-fried fermented pork… What?! Did you mean blood pudding instead of the gory bloody red blood? Was it pork sausage EATEN (not stuffed) with vermicelli? And fermented pork salad – you mean marinated, not fermented, is it?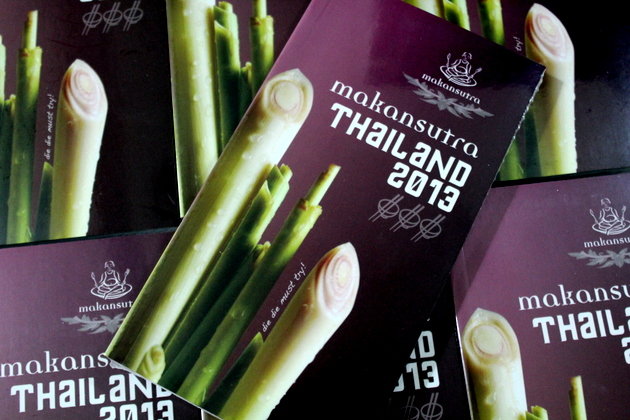 Mid way through producing Makansutra's first Thailand food guide, we were already on the edge of our seat, as working with local experts there, is a challenge. They know what they know in the way they know…in short, not in a manner conducive to non Thai-natives. The street food entries had many names and concepts strange to us. Adding to our headache is our policy to stick with authenticity, and the need to say and eat it the way they do. And then there are the reviews, many written by our Thai researchers, lost in translation, or did we have too many incorrect assumptions of Thai food? There was only one way to find out. Get back to the land of smiles (for the umpteen time), look, eat, ask and confirm.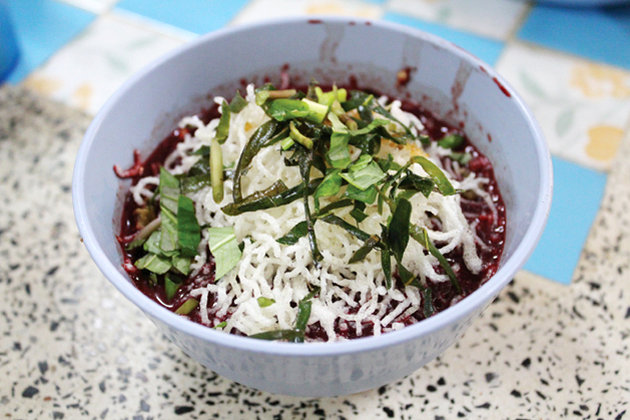 We had over a thousand questions (ooh, the poor researchers there) to clarify. Marinate or ferment? Stir-fried or deep-fried? What is the cooking process? Insanely tedious, but it's the right thing to do and luckily the researchers were very patient.

Those who are familiar with Thailand, or those who already have a copy of the book, would know that the northern Thai folks do eat fresh pig's blood (picture above) but not without tossing it with spices like lemongrass and lime leaves to mask any unpleasant taste. The Thai sausage called Sai Krog Isaan has a wide variety, some stuffed with rice noodle or rice. The pork salad is called Yum Nam Khao Thod, whereby fermented pork, pork skin, crispy rice and peanuts are flavoured with lime juice, chilli and fish sauce. What our editorial team had known about Thai food, prior to production, was a molehill in the Himalayan range.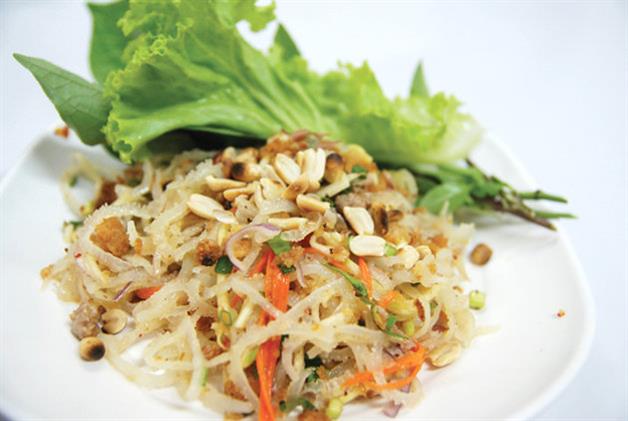 We weren't the only guilty ones. Many visitors to Thailand are thick into the usual popular touristy fare like pad thai and tom yum. Which was why our trips to meet the Thai researchers and to check out some the reviewed dishes were such an eye opener. The range of flavours and dishes they came up just from a single basic ingredient is captivating. Jasmine rice for example, is fermented and eaten as a snack, deep fried and mixed with salads, soaked in jasmine-scented ice water and enjoyed during hot summer months.

Even dishes that seem to have commonalities between food cultures (ours and theirs), are not quite what meets the eye, and to quote the Thais, "same same but different." Yen Ta Fo may be touted as the Thai's version of yong tau fu, but its pink sauce made of fermented red bean curd adds a whole new dimension to it. Khao Soi, essentially a curry noodle, comes with a delightful addition of crispy noodle (deep-fried egg noodle).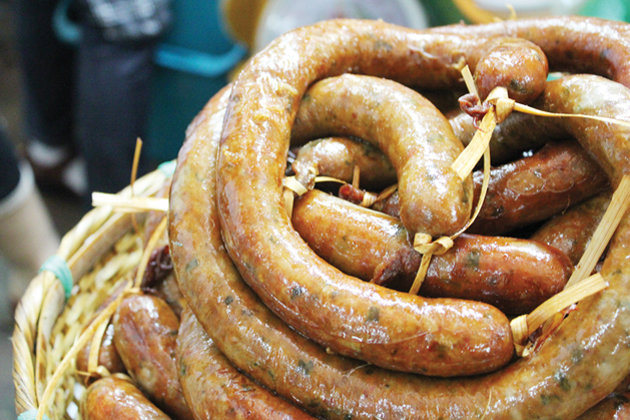 The basic ingredients too come with a ton of human touch and a dash of elbow grease. Those of an older generation would appreciate that many stalls in Thailand still handmake their fish balls and even noodles, a practice almost extinct in Singapore.

Knowing that producing this book would help stretch your Thai food expectations by a mile, gives us a lot more meaning and sense of the work. The Makansutra Thailand Food Guide is in no way extensive, but we keep it real, honest and intended to have you eat and enjoy Thai food…like the Thais do.

Makansutra Thailand 2013 is now available at all major bookstores. Here's a couple of listings you can start off with:

For Sai Krog Isaan Sai Krog Moo Woon Sen Bang Lum Poo Sib Saam Haang Road, Phra Nakhon, Bangkok 10200 12pm-6pm

For Luu (Fresh Pig's Blood with Crispy Noodle) Tood Eed Intersection Mae Lae Dek, Chang Klan Road, Chang Klan Amphur Muang, Chiang Mai 50100 5pm-3am