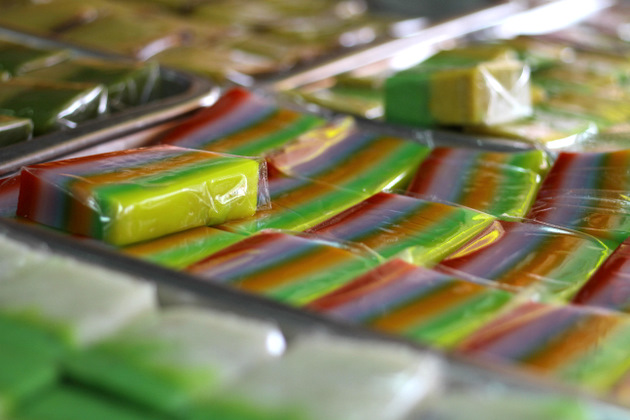 Glory be Nonya Kuehs
By Tris Marlis - Monday, Oct 28, 2013
Glory is like a Nonya food bazaar. Welcoming you at the entrance is a spread of colourful Nonya kuehs. Calculated chaos. A step away, on the left, is a cabinet filled with jars of kaya, sambal and Chinese New Year cookies. On the right is a pot of laksa broth, with a smell that continues to lure you in. Store front- stacks of biscuits and snacks. But then, one item in the fridge will stop you – a few containers of Teochew orh nee. Insignificant and lost it may seem, but the orh nee tells everything about this family that runs Glory.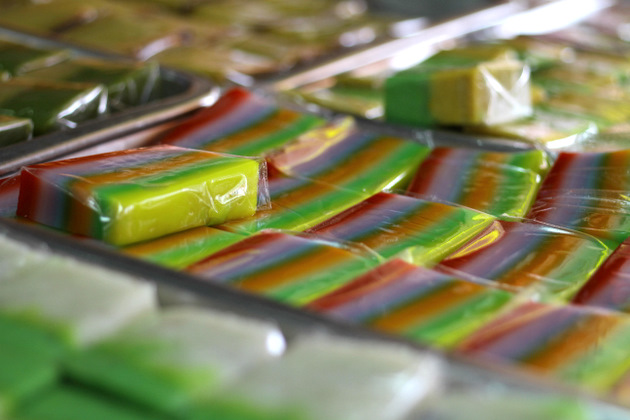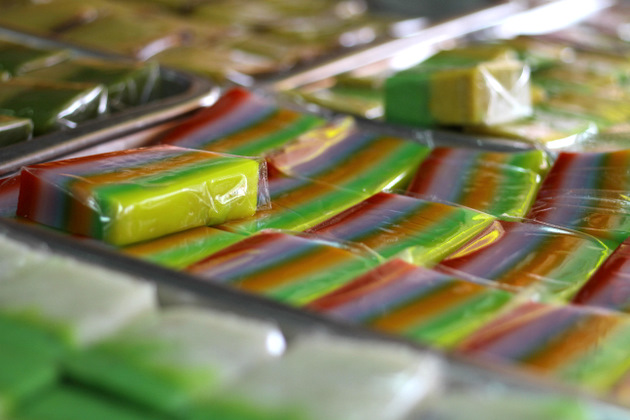 The four siblings who own Glory are not Peranakans. Their father was an immigrant from Shanghai and their mother is a true blue Teochew. But they lived in the Katong and had Nonyas as their neighbours.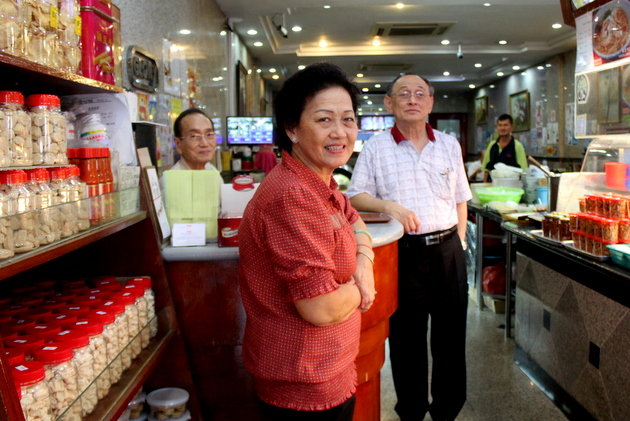 In the 60s, the eldest sister Mdm Chin Choon Siang recalled, they ran a humble provision shop, where her mother would sell pretty much everything – from bananas to slippers. She hung out a lot with the bibiks, and slowly picked up skills and recipes to make Nonya kuehs. "Even when they did not share the recipe, my mother would taste them, came home and experiment. If it came out great, she would make more and sell it at the provision shop," said Mdm Chin.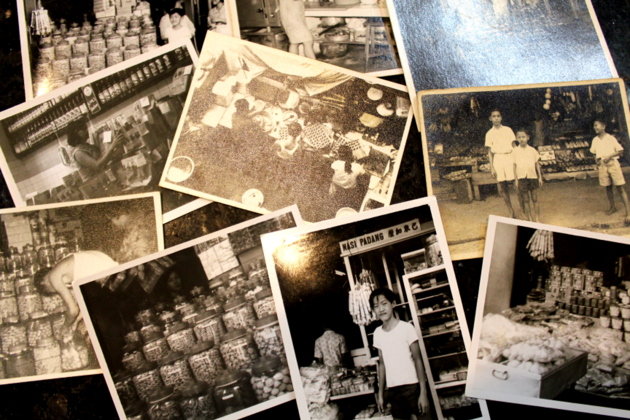 Mdm Chin was only 11 years old then when she started helping her mother making kuehs. When she was older, she took up more responsibilities. "I was fearless. Back then, the most fearful thing is to have your parents die of hunger," she said. Mdm Chin began taking private baking classes to learn more craft, especially in making kuehs and cookies for Chinese New Year.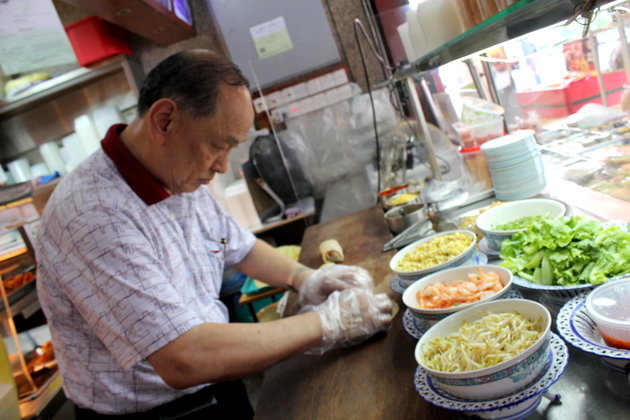 In late 1950s, the Chin family started their first venture, a Shanghainese restaurant, but business was brisk. A couple years later, Mdm Chin expanded the menu and put everything that she had learned in the shop – Nonya kuehs, Chinese New Year cookies and some other Nonya dishes, such as laksa, mee siam and popiah. To cater to the Nonya's palate that favours spicy food, she even hired a cook from Padang and created a spread of signature Padang dishes. The model remained the same until today.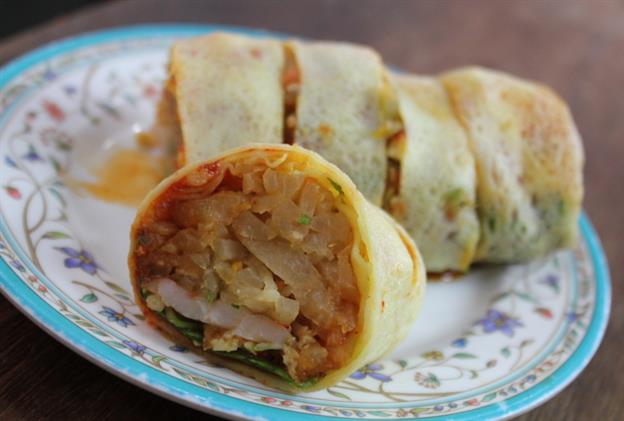 She did not stop there. The siblings set up a factory in 1979 to mass produce their signature kaya and pineapple tarts, riding in on the Chinese New Year cookies mania. In 1995, the business moved to its current location and is known as Glory since.
Glory is a symbol of Mdm Chin's hardwork and how she had thrived for a better life, for her parents and three younger brothers. The business had also brought the family closer, and today, the four siblings continue to run the show together.
Even all at their 60s now, Mdm Chin and her brothers are still very hands on and at it each day. On mosts days, you can spot eldest brother Mr Chin Der Ann making coffee, scooping rice and making popiah.
What they offer here is simple and authentic Nonya fare – like how it would taste in a bibik's kitchen. Their popiah is rated "divine" in the Makansutra food guide for good reason. To begin with, this egg skin style is rare, it comes with shredded radish, bamboo shoot and lettuce, and served with spicy and tangy chilli sauce. Their laksa is served without cockles, it is rich yet smooth with spices and pounded hae bee – fragrant and comforting. The spread of Nasi Padang is a full menu by itself, with Peranakan influenced dishes. The rendang, for instance, is not caramelised as much as traditional Padang rendang is, but is more like a tender braised-like meat.
The highlight, however, is still the spread of Nonya kuehs – kue lapis, kue dadar, kue talam and lemper, all come with a myriad of colours and textures. "And this is not all; a lot of other Nonya kuehs are disappearing. But I think I offer the most variety today in Singapore," said Mdm Chin. And she also proudly told us she was the one who started pandan kaya in the 60s, "back then, hainanese are already making the orange coloured kaya. I had to come out with something new, so I added pandan leaves in there."
That afternoon, she showed us an old picture of her staff stirring a large pot of kaya, so large she had to stand on a stool. "I started making kaya with five eggs. Can you believe it? Five eggs to this," There are easily a few hundreds eggs in there. It just shows how far they have come.
Glory
139 East Coast Rd,
Tel: 63441749
Hours: 8.30am- 8.30pm (Closed on Mondays, except public holidays)
Office Hours: 9am- 5pm (Mon- Fri) 9am- 12pm (Sat)