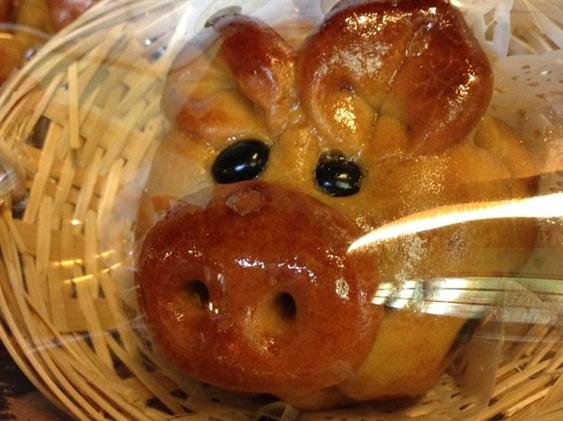 Golden Babe and Lotus Paste in Penang
By CK Lam - Tuesday, Sep 17, 2013
The mooncake, a traditional delicacy for the Mid-Autumn Festival, has undergone an evolution in recent years in Penang. The fillings of the cakes are no longer just the usual lotus paste, but expanded with pricy ingredients and flavours, such as ginseng, bird's nest, ice cream, cream cheese, dried scallops, goose liver and truffles. These modern versions are often packed in elaborated presentable boxes. But here in Penang, traditional mooncakes remain as popular sellers.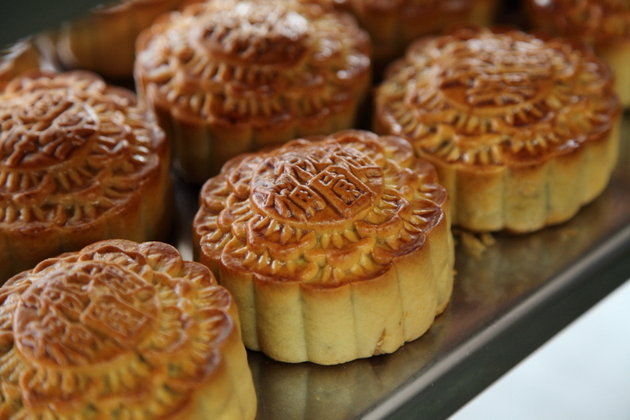 Instead of jumping on with the bandwagon, several Penang mooncake bakers kept it traditional – mooncakes are baked with a surface imprinted with the name of the bakery as well as auspicious Chinese characters and symbols for "longevity" or "harmony." The fillings are the usual red bean, lotus paste or assorted nut with a medley of almonds, melon seeds, walnuts and dried winter melon.
You won't miss Tho Yuen Restaurant (94 The Campbell Street, Tel: +604 2614672) with its nostalgic hand painted mooncake festival sign. This restaurant with 50 years of history remains popular with its offerings of traditional mooncakes with sweet fillings – ranging from lotus, red to green bean paste. There is also the popular coconut paste filling. While the sweet mooncakes hit all the right notes for sweetness, the assorted nuts mooncakes please with addictive flavour and texture.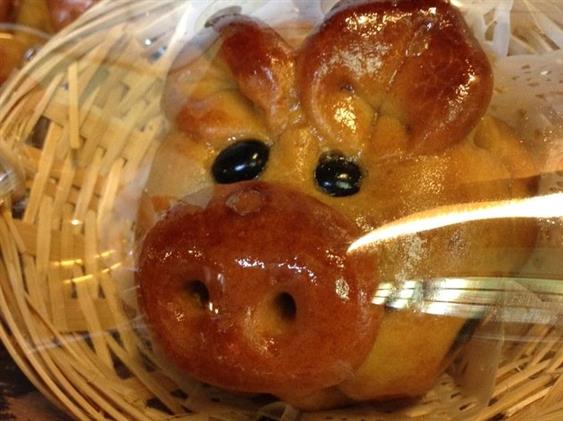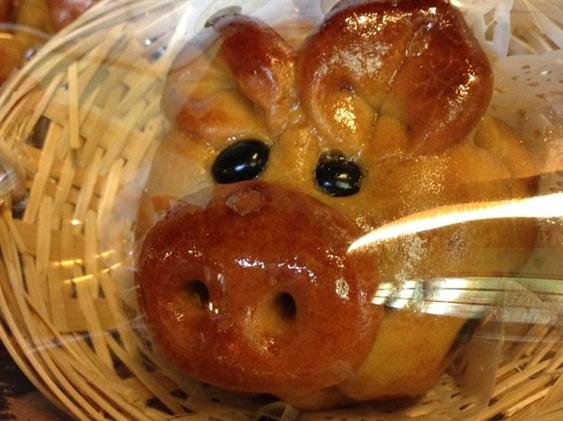 Tho Yuen Restaurant has also attracted the young ones with its piglet basket (kong chai pang) that comes in the shape of loveable animals packed in colourful cages. The taste and texture of the biscuit is similar to the outer crust of the moon cakes.
Located in a pre-war building on Victoria Street, Ming Xiang Tai Pastry Shop (133 Jalan Burmah, Tel: +604 227 9880) has launched the Mid-Autumn Festival with mooncakes filled with lotus seed paste, citrus red bean paste and white melon green tea. The shop is also introducing the attractive Golden Babe, a popular item made daily.
This year's Mid-Autumn Festival falls on September 19. Needless to say, besides mooncakes, other must-have items during this festival include pomelos, mini yams and colorful lanterns. Happy Mid-Autumn festival and happy mooncake feasting!