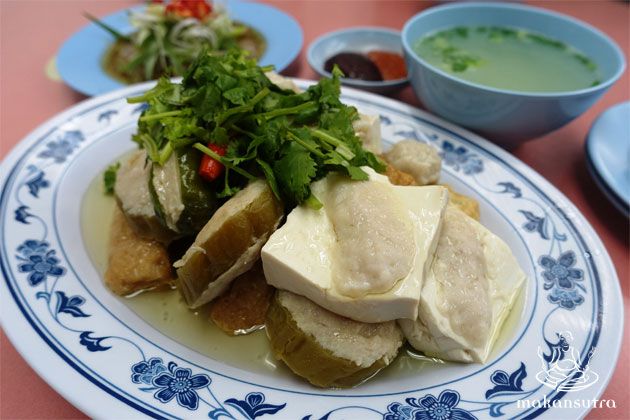 Goldhill Hakka Restaurant: Old Gold Yong Tau Foo
By KF Seetoh - Monday, Jan 05, 2015
It's official, we are middle aged now and it's also evident we are in no way aging- as far as eating well is concerned. This year's SG50 celebrations will see a host of makan events lined up over the next 12 months celebrating our culinary heritage (alright, those who hate history can just call it makan parties). As we grow and evolve, we must accept the adage that if the old don't go, the new won't come, as they said.
But ours is strange case. There is no formulaic or a system of regeneration of our food culture. So, our unique motto is- if the old don't go, the new won't mind. Many of the younger palates among us have a penchant for old flavours. Just check out that famous bak chor mee queue at Crawford Lane and Hong Lim Hawker Centre.
While I am happy to support a new breed of honest and diligent street food chefs in our midst, I am also not ready at all to forget the old masters, some of whom are reluctantly toiling past their "pioneer generation" age. I will always celebrate and revisit their status over again, as they chiselled and formed my love for makan and I am indebted to them.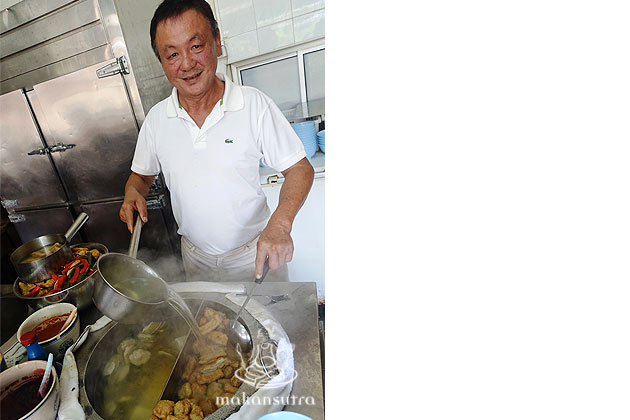 "Two of my children have already learnt the skills" says Mr Steven Lee of Goldhill Hakka Restaurant, "but they are not ready or sure of taking over the business because of uncertain operation difficulties ahead". So this 61 year old cook, still slips in every business morning at 4am to blend, mince and prepare just six expertly done yong tau foo items. He jokingly said his kids will help him out in the weekends 'when they need extra cash". His little eatery that sits no more than 50, packs them in each day. They come just for the fish balls, stuff big and small taupok, bean skin, bitter-gourd, tofu and chillis which is made with minced pork and threadfin (ikan kurau or ngor her), the priciest fish to use for yong tau foo. He should know his stuff as Steven had been helping his hawker father since he was 8 years old, plying their food cart in the Siglap-Marine Parade area over 50 years ago.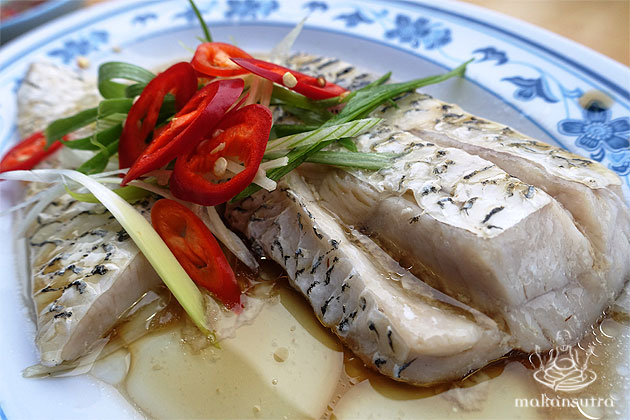 The edge to his standard platter of the seven items (you can't choose) is the abject freshness and the secret brown sauce and chilli. There is a firm yet soft bite to the filling and when stuffed into each of the items, it yields a different texture and taste. "I don't slather it with any sauce or soup, I just let the natural flavour do its job" and Steven does not mince his words.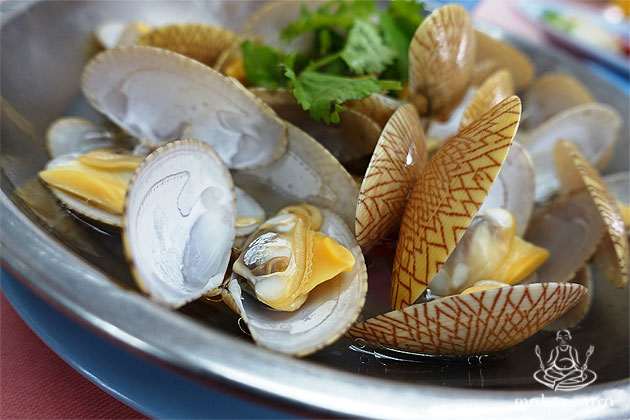 His other side dishes are in a way, signatures too. You can see platters of fresh raw fish slices done in soy sauce and sesame oil with a ginger scallion salad, plates of abacus seeds or yam gnocchi with a "sand" of crispy dried shrimps, cuttlefish and salted fish topping, steamed threadfin fish heads, tail and belly slices plus steamed sweet Manila clams with a hint of Chinese wine. I had them all and could not find real faults with it. If you must, ok, I'll say the plate for the single seven piece yong tou foo set is too small.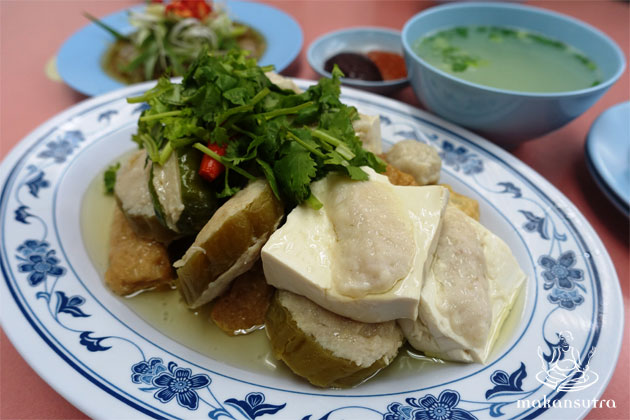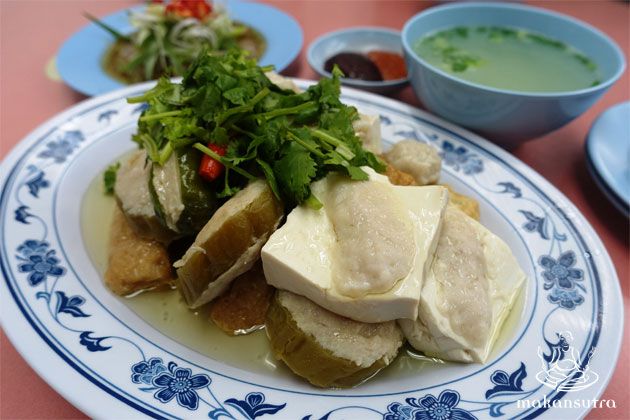 When asked, Steven replied that his wish for 2015 is that he can continue to do this for as long as he can. Perhaps he has no choice for now but he admits he has problems getting helpers (his elder sister, who has health problems, helps out at the stall each day) and he hopes cost of operations will not escalate till ridiculous levels and oust him out of the business.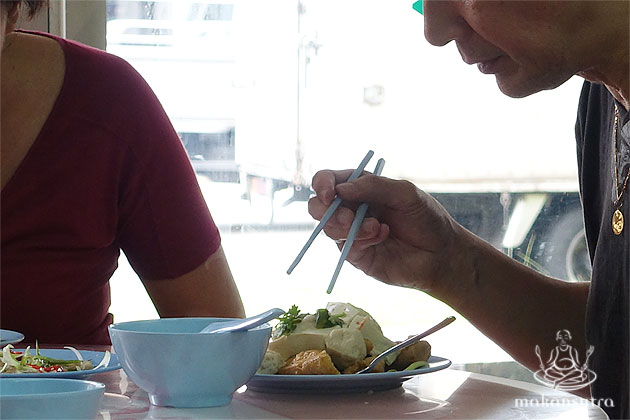 Goldhill Hakka Restaurant
299A, Changi Road
11.30am-4pm
Close on Mondays