Good Chance Popiah: Popiah That Bonds
By KF Seetoh - Monday, Jan 26, 2015
"Just call me Ah Boy like everyone in the industry does" and I jokingly remind him that there are also many "Ah Boys" in the food industry so we stuck to Boon Kai Chun. I thought to myself, this Ah Boy is in for one roller coaster ride in today's makan business. "My grandfather, who's 95 this year, founded the restaurant in the 70's and now, it's me at the helm, ever since my auntie Betty retired too." He admitted that many of his Gen Y peers do not know the true meaning and experience of eating popiah, "they think it's just a spring roll you buy from the hawkers". Hence, his problems.
Good Chance is one of the few rare Hokkien restaurants that specialises in do-it-yourself popiah. I doubt many can tell what a Hokkien menu should be like. There are less than half a dozen decent ones left in Singapore and stuff like kong bak pau, ter ka beehoon, fish head yam soup, ter tor (pig stomach) soup, hae cho (prawn rolls), braised Hokkien noodles among others, often shows up in these picture menus.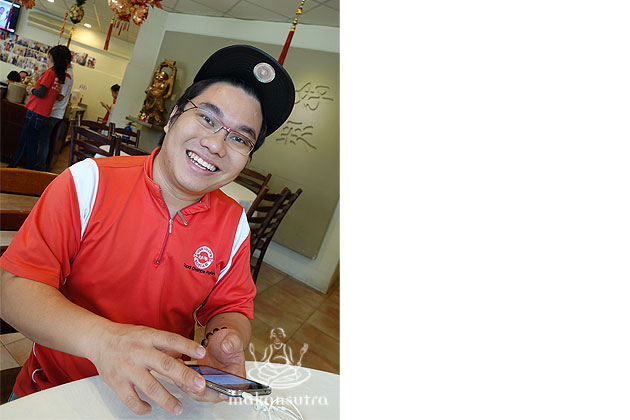 This Ah Boy needs to reinvent the business. He is of 30 years old, constantly online with his associates and on social media. Sure, he proudly says "I want to preserved this tradition" which beckoned a "how" from me followed by "I don't really know, but it needs to be done". He realises that today's new younger and somewhat nonchalant customers, want better service and presentation. "They want to know more about the heritage they are eating", he says. So, just being efficient is not good enough today, "they must entertain, tell stories and inform the customers and make it an experience they will remember", he readily tells me. So when I asked, he said "I don't but I think my grandfather knows the real story behind how popiah was created in China back in the day.
A Beijing trained culinary intellectual and chef once told me about how a wife of a scholar came up with it. Her husband was so engrossed and busy pacing up and down the house studying and reading up for his Imperial exams. He was missing his meals, so she wrapped the stewed turnips into a thin dumpling skin so her husband could walk about to read and eat at the same time.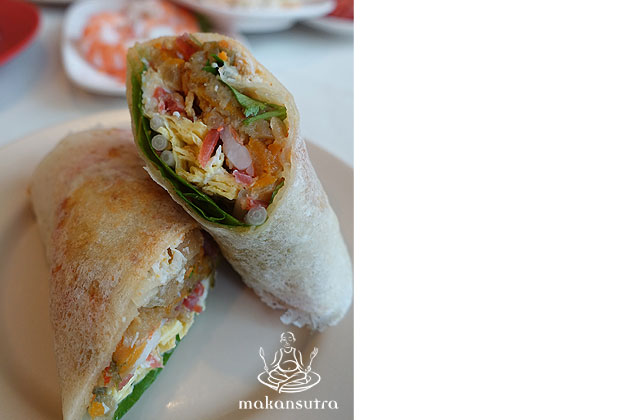 The popiah (set from $18) here comes with a soft, springy and moist skin, which they get fresh daily from their long time supplier Kway Guan at Joo Chiat. It makes a world of difference from the usual drier hawker version. It holds the very flavourful stewed turnips, prawns, crab meat (separate order), bean sprouts, chinese sausages, egg slices, crushed nuts and chilli very well. They will teach how to do a fine wrap if you are clueless. They are careful to ensure that the stew is not too wet as it will soften and tear the skin when you make a roll. "Many younger customers say they have no time to make them" Ah Boy says of his findings but retorted "that is just an excuse. Bonding over makan is a fun social exercise".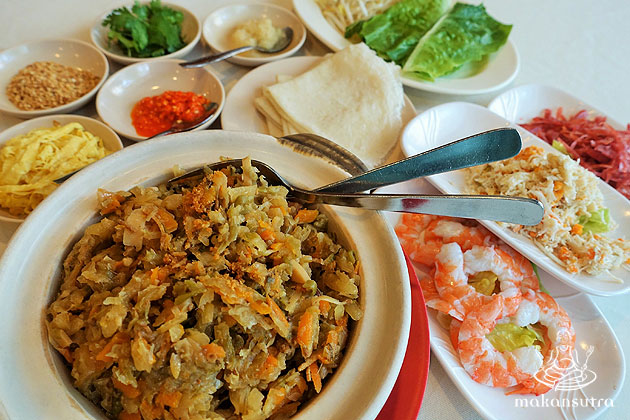 I like their kong bak pau ($16), which comes with a yellow coloured (with mashed pumpkin) buns. It was soft and the stewed yam and fatty pork was a delight to devour.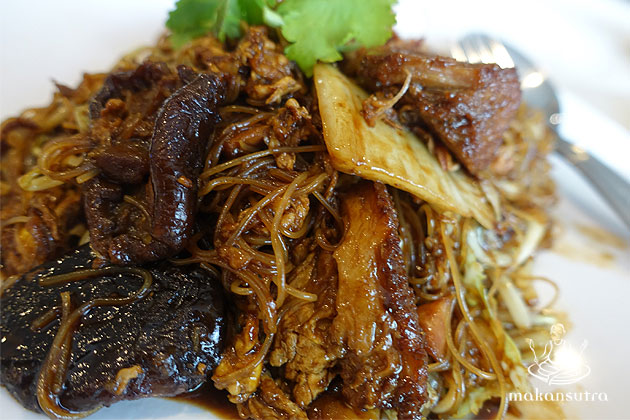 Their ter ka beehoon ($14), which uses the classic tinned ter ka, is very moreish as they enhanced it with a smoky thick black soy sauce. I adored their fish head yam soup ($16), thickened with the tuber and with meaty chunks of threadfin (ngor her) fish heads. It was reeking with umami and not so salty.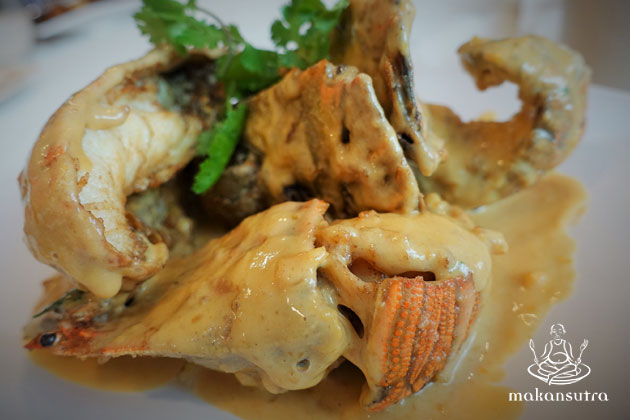 The salted egg yolk crayfish ($10 per crayfish) which is another signature here, didn't do it for me as I only wished they introduced shards of cut red chillies to up the spice quotient. But to genial palates, this is a joy.
To eat and make this meal together, is a bigger joy.
Good Chance Popiah
Blk 49, Silat Ave, #01-58
11am-2.30pm/6pm-9.30pm
Close on Mondays
Tel: 6271 0698