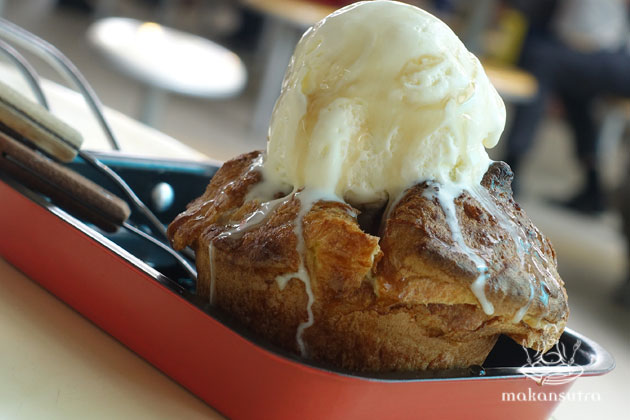 Graduating into Hawker British Stews
By KF Seetoh - Monday, Nov 09, 2015
We've come a long way from the British hawker food days of skimpy little pork and chicken chops, fish and chips, and bacon and eggs. It was the culinary heritage passed down from the old colonial culture inherited by the Hainanese who used to work as house helps in their residences. Little steak houses and hawker stalls offering comfort British fare began mushrooming in the 70s. But it was all the same- you still see these stalls in practically every food centre today. Boring.
Then things began to slowly change. A bit of American burgers nixed with British chops and stews began appearing in hawker centres. Even French hawker fare appeared in the late 90s (The French Stall, which began in a coffeeshop in Victoria Street will shutter down for good next year). We happily lapped up the menus of Botak Jones, Big Bern's and the likes of Aston's. Singaporeans could not get enough. Now, a father and son team has joined the fray.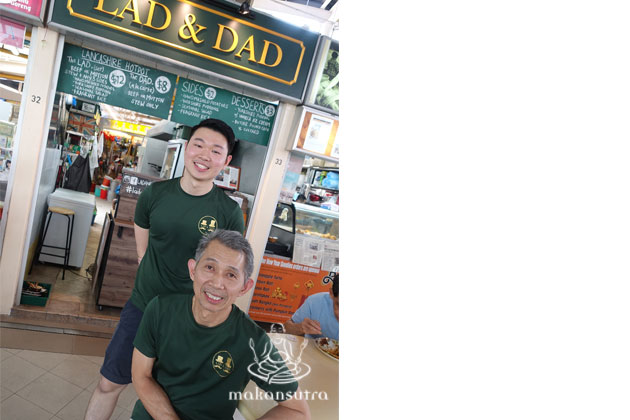 Keith and Desmond Koh, a Lad and Dad team is now offering stews not commonly found in hawker stalls and is stuff someone who had lived in or studied in England would miss. Even the stall frontage looks like a little entrance to a small pub somewhere in Liverpool, perhaps. And they come eminently qualified. Keith is the son of "not very well to do" folks but he managed to study Business and Entrepreneurship in London. Upon his return, he wanted to set up this hawker stall. So the first obvious question rolled off my teeth- Why?. Plus, what did dad and mum had to say about it.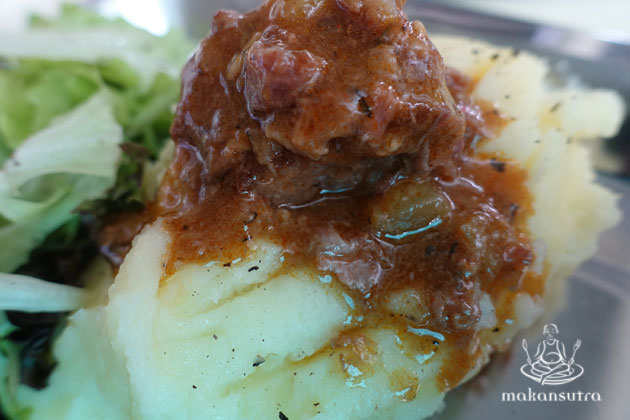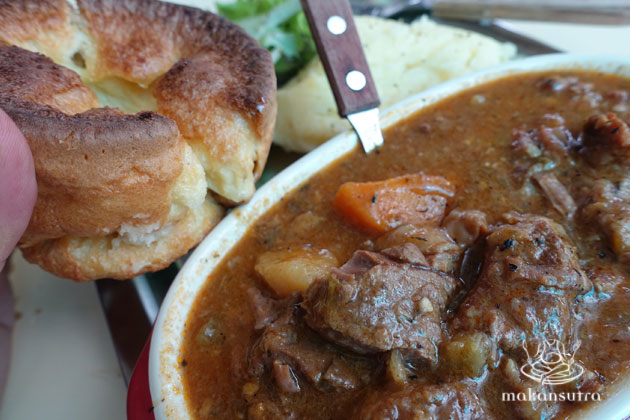 "I had this urge to be independent and entrepreneurial about things" and Keith even roped in the help of his father Desmond (and mum helps out too) , at the strikingly designed hawker stall. It made sense, bearing in mind what he studied. Dad Desmond says "I had no choice but to support my son's interest", with a smile. So $25,000.00 and three months ago, Lad and Dad was set up. It is currently offering two very humble set menus with two desserts. It's either a Lad set ($12) Mutton or Beef Stew set that comes with hand made herbed potato mash and fresh made Yorkshire Pudding with greens in balsamic vinegar, or the Dad set ($8), that comes without the side fare.
Why the food business was my next question, " While in London, I attended two culinary courses as I knew nothing about cooking. It may come in handy." Keith tells me and also regaled how his mum rejected his first attempt for his recipes at the stall- "too salty and bland, Singaporeans are more sophisticated" Keith was warned. So, in went more spices like rosemary, thyme and paprika in to the pot.
The beef stew was done like how I liked it when I was in London- chunky and not overly fork soft. It had bite, like a good beef rendang. The best part was dipping the piping hot Yorkshire pudding into the stew and slathering the potato mash with spoons of the beef stew. Nope, it was not salty the spices came through nicely. The mutton stew, if you like that same stew with a touch of gaminess, will do you in. it came equally chunky soft and there was a sweetness that came from a hint more thyme and carrots. I liked both. Dessert, I had one (as the Butter Pound Cake with Custard was not available then), the Yorkshire Pudding with vanilla ice cream (both $3). It is hard to get these things wrong especially if the pudding was well made and came hot with a fat scoop of ice cream sitting atop.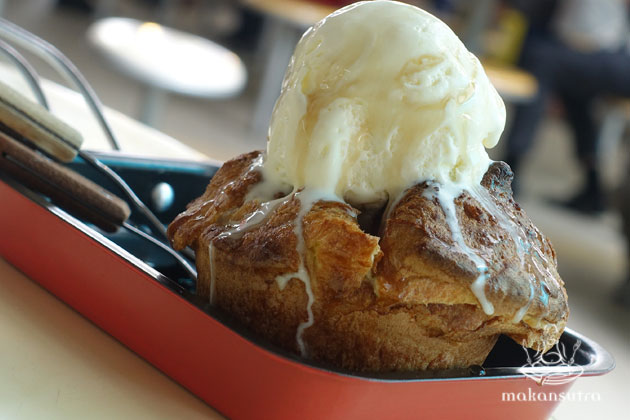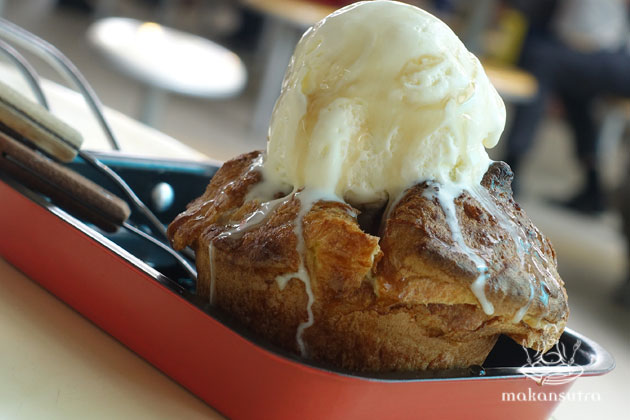 What's next, I asked "Maybe a Sunday roast with the pudding, but I have to perfect the recipe and pass mum's muster first." Keith beams..
Lad & Dad
49A, Serangoon Garden Way
Stall 32, Serangoon Garden Hawker Centre
12pm-8pm, closed Monday and Tuesday.
Relocated to:
Maxwell Food Centre, Stall 79
1 Kadayanallur Street
Operating hours: Mon-Sat 11.30am-2.30pm & 5.30pm-8.30pm