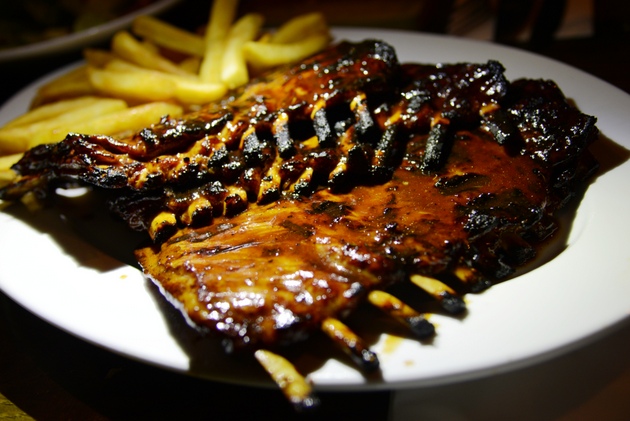 Great Grill Find in Sydney
By KF Seetoh - Monday, Oct 21, 2013
This Singapore Day was fun, as usual, but extra challenging and one of the toughest so far. Due to location regulations, hawkers had only a day and a half to take stock of ingredients and their exacting equipment needs to replicate what is expected of these top hawkers.
To have 16 hawker teams of two each preparing for 6000 anxious and hungry Singaporeans in Sydney is no mean feat. Each person would probably tuck into at least 2.5 dishes, which meant at least 15,000 meals had to be prepared.
The close to two hundred chickens that Wee Nam Kee ordered came larger than expected and the chefs noted "it was of very good quality". It also meant they could chopper up to 20 portions a fowl, when also meant they made almost 2000 chicken rice deprived folks happy.
Then when mee pok and mee kia ran out, the Hill Street Bak Chor Mee people "borrowed" what's left of the yellow noodles from the Hill Street Cha Kway Teow team and made a soup version. Said boss, Mr Tang Chai Chye, "that was how my late father used to serve it too, but many now forget that version." His late father is believed to be the folks that invented Bak Chor Mee, declaring "Ah Kow Minced Meat Noodle was the next to offer it."
The key flavour of Guan Kee Kway Chap comes from the large intestine heads (tua terng tua), and when they could not obtain supplies at the last minute, they settled for small intestines. Cook Mr Ng Guan Chye shared "it just loses out, but nevertheless, it is still palatable as supplies are quite fresh."
One secret of the Chey Sua carrot cake was: They tilted the pan slightly so the oils used would slide past the cakes and just enough was there to sear it, and it came out a lot less oily.
It was little miracles at every stall that helped the hawkers churn out the meals for the hungry masses that came and ate.
Post Singapore Day Fun
For once, I will not tell you what hawker finds to rush to this week, but what our hawkers in Sydney rushed to (at least twice in as many days) for dinner. I had heard about this place before I went and did not make much out of it. After all, just how good can grilled ribs be, no matter how fresh or how great the sauce it. It is also a chain restaurant, so some soul could be lost along the way. But every Singaporean I asked that day in Sydney, declared almost unanimously that Hurricane's Grill is the best in Sydney. I was still cynical, as "in Sydney" they said.
So I led a group of 26 tired hawkers over the lovely and picturesque Darling Harbour bridge. At the end, was a simple mall where one of the Hurricane's outlets was sited. At the door, the whole group was told by the sweet host, "it's a one-to-one-and-a-half-hour wait sir". So half of the hungry hawkers marched out in search of chow, dejected. But when another in the team immediately twisted the request to a "are you sure you want 26 hungry people to wait one and a half hours and perhaps lose this group?" a short pause and a call followed, and she replied, "let me show you all to your tables."
The menu was no brain teaser – grilled chicken, pork ribs, beef and lamb racks and ribs, plus some seafood stuff. It said "full" or "half" portion next to the ribs, and of course, market strategy dictates that the prices do not correlate. There was also a boring starter section that no one studied. The deco was comfortable, with sturdy chairs and tables under dark mood lights that stared out to the stunning Darling Harbour. We were warned earlier – do not over order, each portion is good for at least two to three Singapore tummies. They went for the jugular, at least eleven full portions of pork, beef and lamb ribs, plus a couple of "Portugal" bbq chicken was the orders for the night for the group.
The Pork Ribs were humongous. It came soft, as if first boiled in stock, and then slowly grilled for roasty finish over wood fire with gradual sauce basting along the way. The sauce was softly spicy (which means, not very), sweet, savoury, had a umami rich bbq sauce sensation, with hints of some herbs. I liked the beef ribs, made with pretty much the same "Hurricane's unique sauce". But they left enough "chow tar" for a field trip outdoor barbeque taste. Roasty and almost black outside, soft and juicy inside and richly flavoured all over.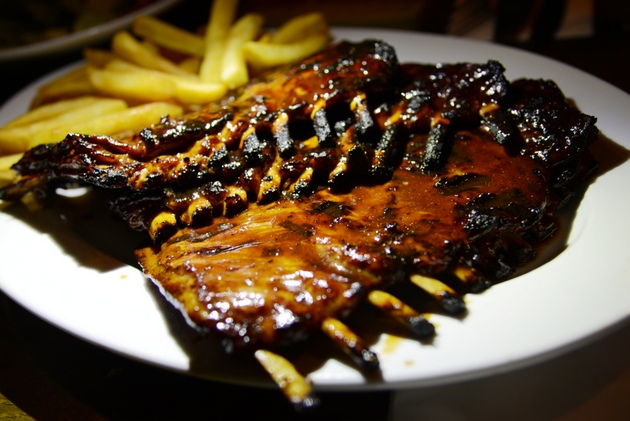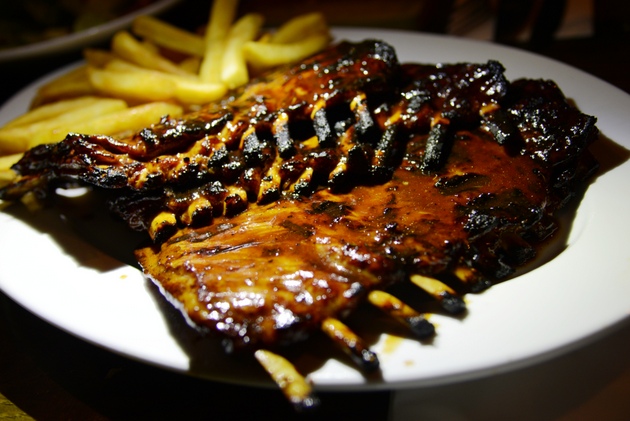 Many came back on their own the next evening and they realised they adored the lamb ribs. It was the robust gaminess tamed over fire and the rich bbq sauce that did them in. It was also expertly grilled and the doneness inside was medium to rare. If you ate lamb and shunned its natural gamey flavour, then you aren't enjoying lamb.
But what was truly enjoyable was watching and being with this group of top hawkers. All of whom are legends and masters of our culinary scene, and ordinary in so many ways. I am humbled in their presence and I learn so much with every conversation I have with them. Thank you, my hawker heroes, for a wonderful time in Sydney.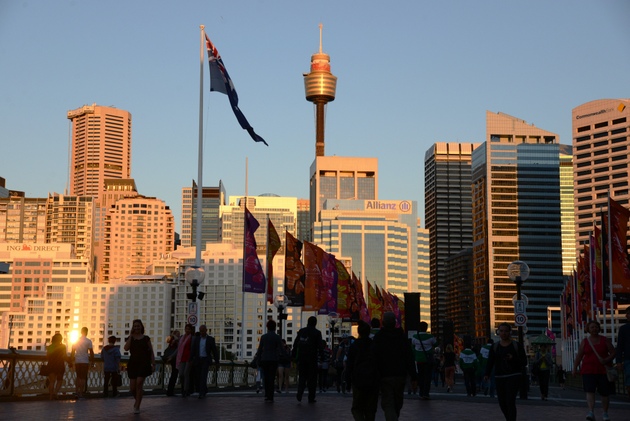 Hurricane's Grill
Harbourside Shopping Centre
Shops 433-436, Level 2
Darling Harbour, Sydney, Australia
Monday to Saturday 12.00pm till 3.00pm for lunch
Monday to Saturday 5.00pm till late for dinner
Sundays & Public Holidays – 12.00pm till late
Tel: 02 9211 2210 (no online bookings)