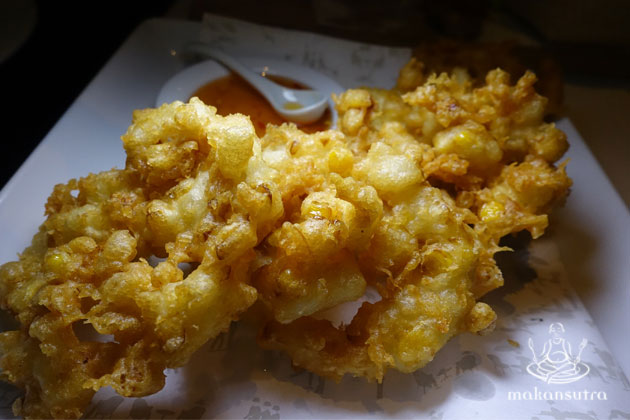 Greyhound Café: Hounding them down in Bangkok
By KF Seetoh - Friday, Dec 23, 2016
The first glance and impression at a few of their numerous outlets in Bangkok where I was this week, spells this – that it's a clever employment of visuals with edgy design using industrial elements, with no clear themes and clearly a collection of good ideas that don't match up in one place. This café, with 14 outlets all over Asia including Beijing and Kuala Lumpur, serves food on Gen Y friendly wood chopping boards sometimes wrapped in grease paper and graffiti laden plates. In short, it's a millennials lifestyle cafe honey trap. And these folks recently set up in Singapore, (cue- roll eye), as if we don't have enough of these enamel plate, tin cup and army mess-tin food container eateries.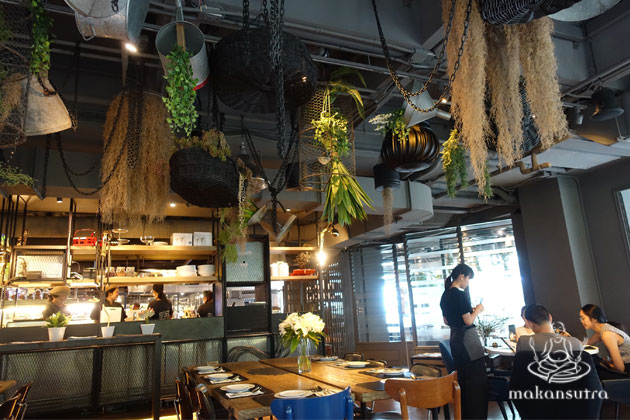 Then the food came, and,I was forced to sing another story. The owners of Greyhound Café, Mdm Ponsiri Rojmeta and Mr Bhanu Inkawat knows their game very well. They recently opened their doors for business in Orchard Paragon in Singapore . So I checked out one of their mothership outlets in Siam Centre, just to have yardstick of measure for when in try their Singapore set up.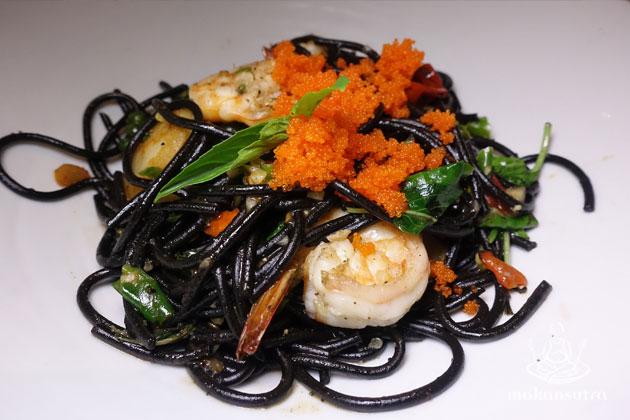 We over ordered, as usual, and first up was the Spaghetti Cha Cha Cha (Black Ink Pasta 300bht). It came is a big soup bowl and looked like it was plated for an Instagram post. The black ink pasta was al-dente and friendly to the bite but the heat from the chilli, melded with the seasoning and Thai basil leaves was wicked, yet I could not stop eating it. In short, be careful when the waitress ask if you want it "normal" or "very spicy", remember, you are in Thailand.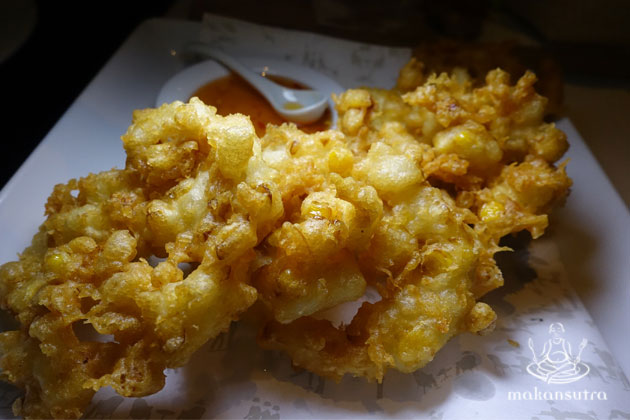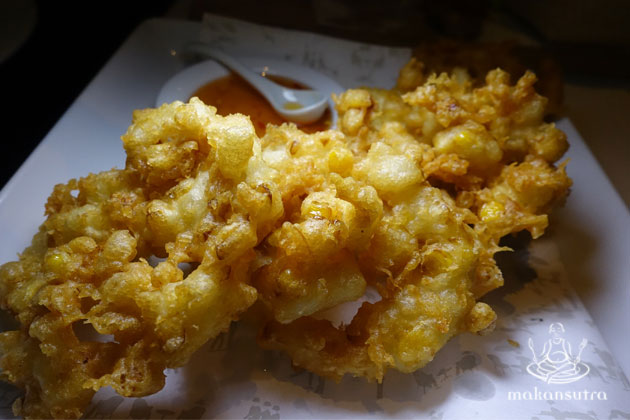 I had to tuck into the Sweet Corn and Crab Fritters (240bht) to calm things down. The sweetness of the corn and crab meat bits folded into a light and crispy batter did just that. Never mind the accompanying sweet Thai chiili sauce.
I enjoyed the next item for a simple reason. The spicy Crab Bomb with Rice (450bht) with a bowl of pork ribs soup came the way they would serve it at the street stalls (just that they use a lot more crab chunks here. The "bomb" meant very spicy and it was. I craved for the sweet crustacean to save me at each bite. For those who shun lamb "because it's so gamey la", then I have news. Their Grilled Lamb Skewers(380bht) came sans that meat-pong. I think they use a younger lamb, boiled it soft and till the offending flavour calmed down then grilled it for smokiness. It was a little pricey for those three skewers though.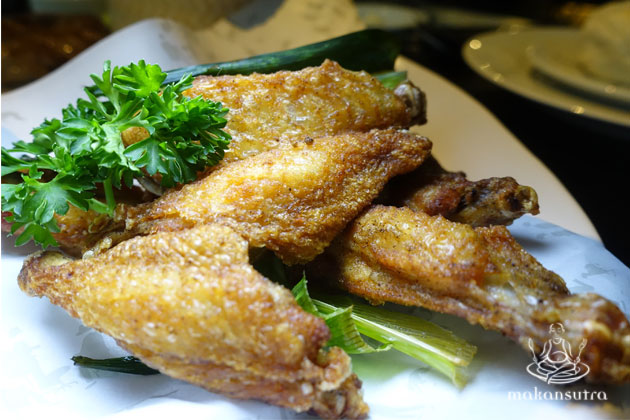 Then a sad little platter of Fried Chicken Wings (140bht) came, and this is a so-called signature of the café. Only the middle section was served and I took that obligatory first bite, while it was still hot. Again, the cynic in me gave in- the wings were very well fried sans any batter and the juiciness they retained inside was what makes this a signature that never left their menu. Nary any batter nor marinate- just perfectly fried little chicken wing middles. We sweetened things a little with the fancy Yor Lor Granita, essentially a blob of Thai kopi ice kacang. It did not register on my tummy's Richter scale.
I look forward to comparing notes with the outlet in Orchard Paragon, once they settle operations down pat.
Greyhound Café
Siam Centre, Bangkok (next to Siam Centre BTS train station)
Tel: +6626591129
11am-10pm daily.