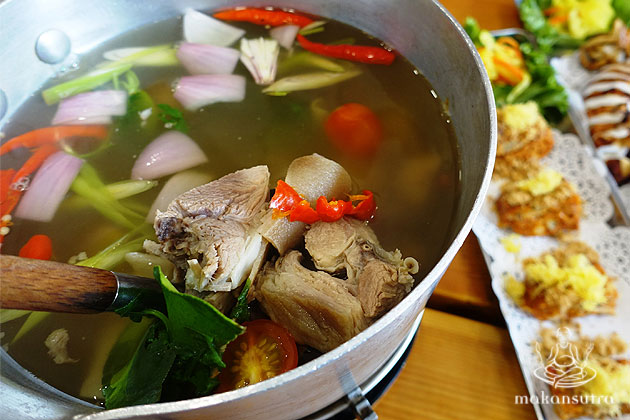 Hahaha Thai Seafood is not funny
By KF Seetoh - Monday, Dec 15, 2014
This first thing I noticed on the menu was the price: it was a bit north of usual, but it was justifiably so. The loud menu was touting lobsters, abalone, king prawns and huge mud crabs. It's like one of the "karaoke customers only" kind of eatery where one needs to show-off their status to please the mama-san kind of place. But it's not. "We have our own kelong off Changi and supply fresh to our eateries", owner Darren Seet reveals and naturally, the seafood comes fresher and bigger, hence the slightly higher price tag than the usual places that hawk lesser quality seafood. "Also, we don't have many karaoke customers here" he tells me, despite being sited in the midst of many such establishments in Jalan Besar.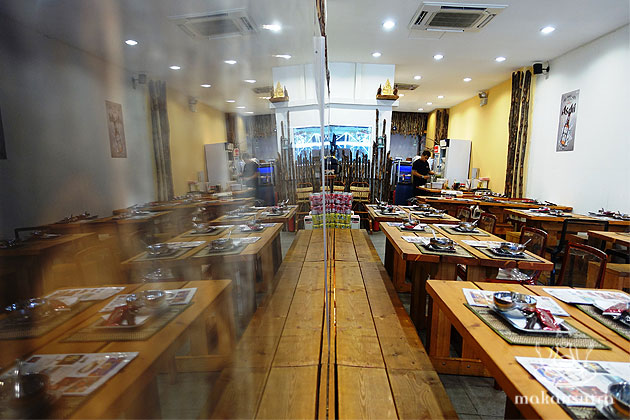 Then, upon closer look at the newsletter-style menu, I saw what may be some affordable gems, like a Thai influenced Tiger prawn sashimi. The thin slices of raw bitter gourds and clear garlic shards over the shrimps were beckoning through the picture. They brought a standard appetiser of shrimp crackers and spicy fish with three dip- chili sauce, red cut chilli in soy sauce and a sourish spicy green chilli puree. It disappeared into our systems a minute after we took the pictures.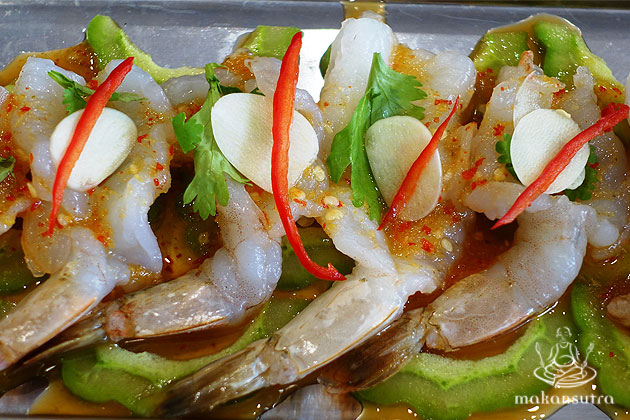 Then, the Tiger Prawn Sashimi ($28.80) confronted us and I was looking forward to what those raw bitter gourds and garlic in that signature Thai sauce would do to that sweet prawns- sweet, sour, spicy, crunchy and sweet again (from the fresh prawns), it set the tone for the meal.
The surprise (better than it sounded) was the Mackeral Otah ($8.80), it came in a little hand-made rolls, with a tiny chunk of the fish wrapped in the middle, with pork and egg floss sitting atop. How could I not like this one, it was not salty (as many tend to be) and rich and spicy enough. This could well be created as finger chow for post party beer chuggers.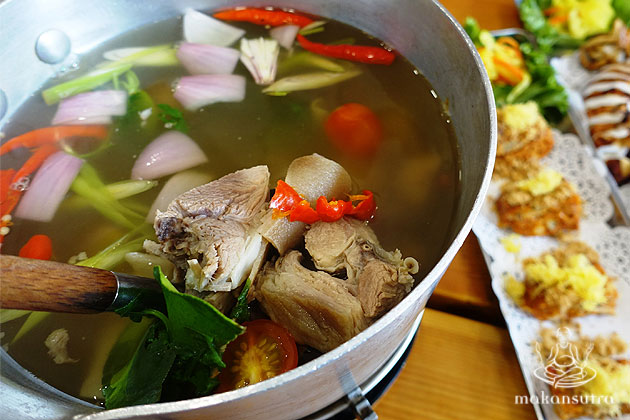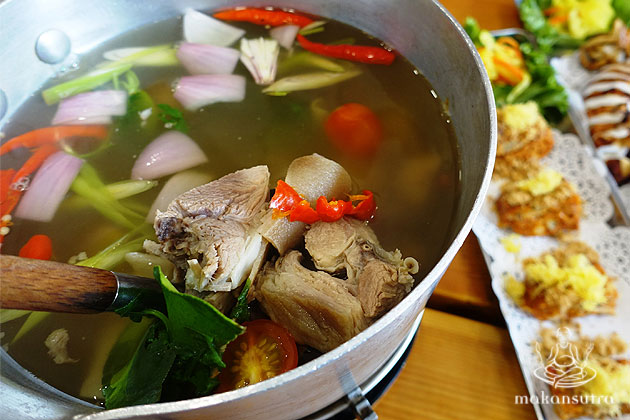 We all agreed (the four of us ardent foodies) that the clear style Pork Knuckle Tom Yum was a winner. The broth was redolent with those distinct spices with chunks of it floating on the pot and morieshly spicy and clear. The trotters came soft and did not overwhelm the sharp soup.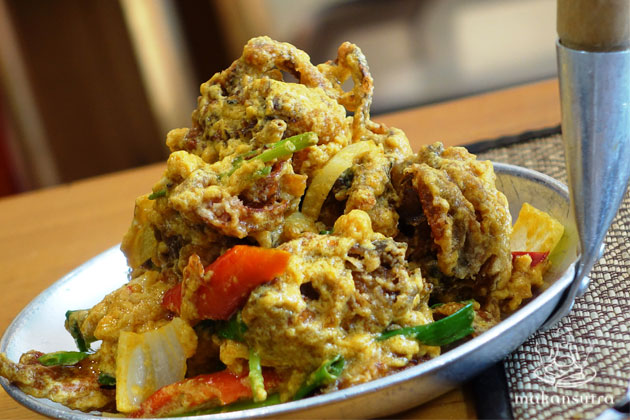 We also had a Thai curry soft shell crab ($16.80) that finished a close second to the trotter tom yum. Darren felt the curry was too intense and did not recommend but we thought otherwise and after the munching, we felt otherwise too. The curry came moist, thick and very eggy, like how they do prawns and it was refreshingly different from the usual curry leaves, salt and pepper versions. But I could not score for their, albeit interesting, baked oysters wrapped in bacon ($1.80 each). The oysters overwhelmed and blandish bacon.
Then Darren spills a surprise, "we will be relocating to Takashimaya in mid-January and we are still thinking about the menu", to which I responded with shock. "Oh, then just let us know and we'll still offer all this for you, just call me." came the response. Actually, his new menu may be even more exciting.
Ha Ha Ha Thai Seafood
44, Foch Road
11am-2.30pm/ 6pm-12.30am
Closed on Mondays
Tel: 96554634 (Darren Seet)