Hai Di Lao Hot Pot: Free Manicure Before Your Hot Pot
By Sheere Ng - Friday, Jul 05, 2013
You get to enjoy free manicure, fruits and pop-corn while waiting for your table. Your kids, if any, can watch popular cartoons in their little corner. When having your meal, they offer to peel the prawns for you, and even deliver a cold towel if you are seen sweating profusely.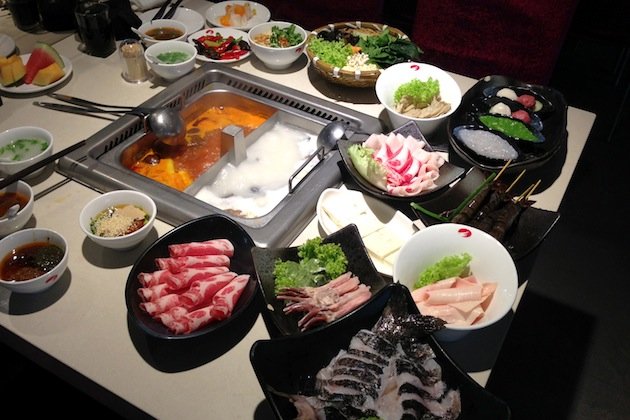 It sounds like a butler service that high rollers receive at Las Vegas but what if we tell you this is extended to every patron at Hai Di Lao Hot Pot, a Chinese establishment that opened in Singapore last November?
The restaurant, which has more than 70 locations in China, is well known for pampering their customers, – certainly a world away from the merely offering you a soft chair to sit on whilst you wait and something different from the brash and pushy service many experienced in China. No doubt some who have been to their Chinese mainland outlets note that the services provided here is not as indulgent (they massage your feet in China), but still they have only good words to say.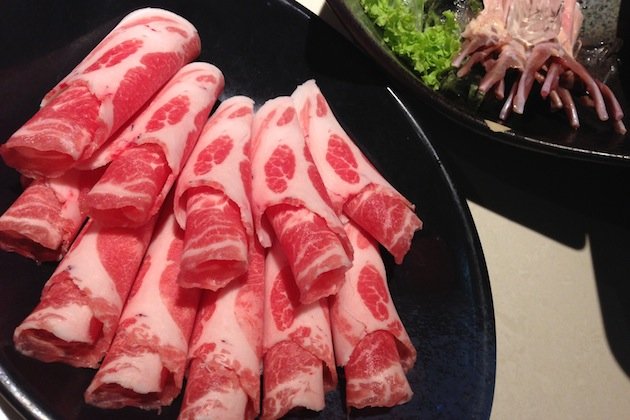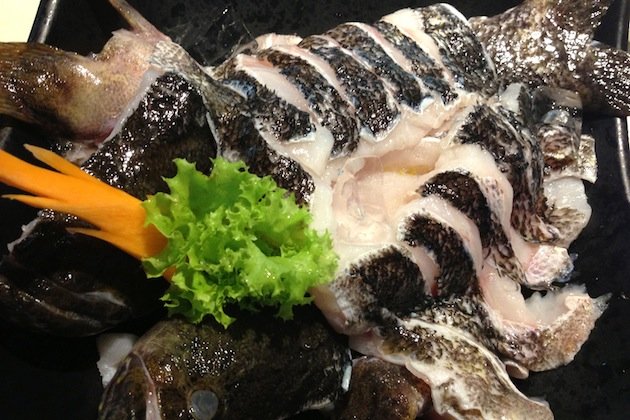 Waiting time during dinner hours could stretch to one hour, but no one complains since the wifes could get their nails painted, the kids could watch cartoon while the husbands can get their spectacles polished or pop in some complimentary fruits and pop-corn to ease the hunger pangs.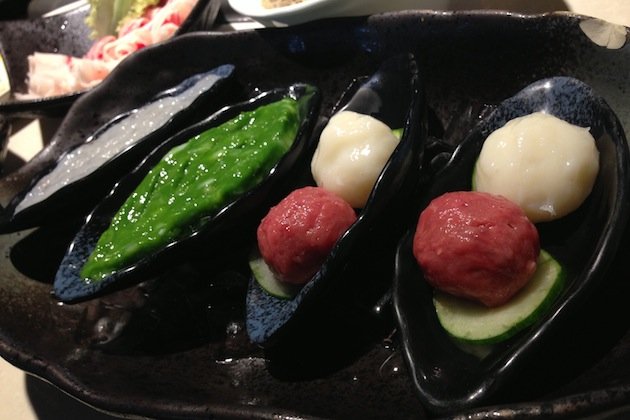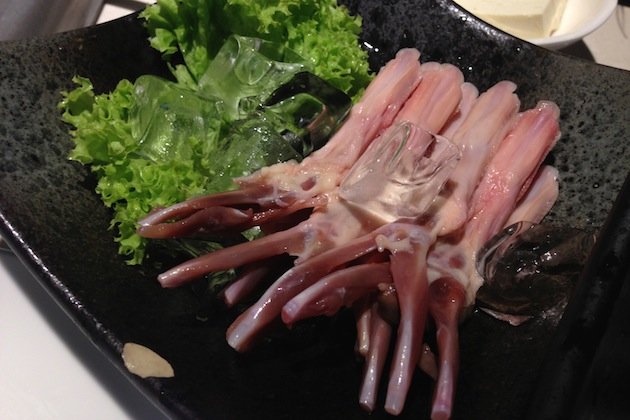 The good service continues at the dinner table. Even though you could easily order via their iPad, the attentive wait staff is always ready to answer any queries. Meats and seafood products are served with ice cubes to prolong their freshness; innards are cleansed well and like many Chinese restaurants here, the range is extensive (including pig's gullet and duck gizzards); seasonings include the unusual like Chinese chives flower (common in Beijing hot pot restaurant eaten with mutton) and preserved Sichuan pickles.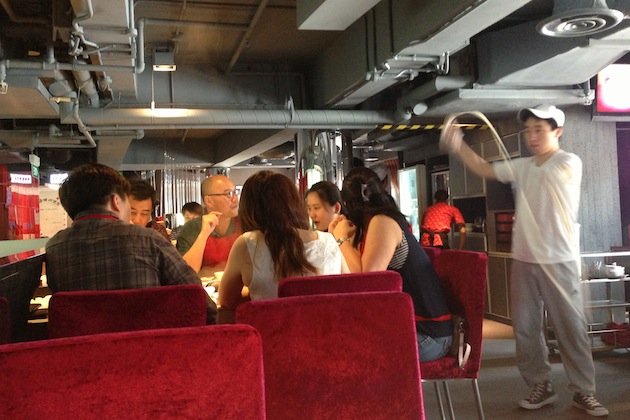 Stocks include the safe options like Sichuan spicy soup and chicken soup although there's also tangy tomato soup that may be new to some. There are a couple of items that stand out: handmade mash shrimp – very springy, minimal flour and tastes mostly of the fresh prawns; crunchy pig's throat; black pork slices and fresh fish slices (choices of gold pomfret, soon hock and red tilapia). Big spenders may want to indulge in wagyu beef or black angus.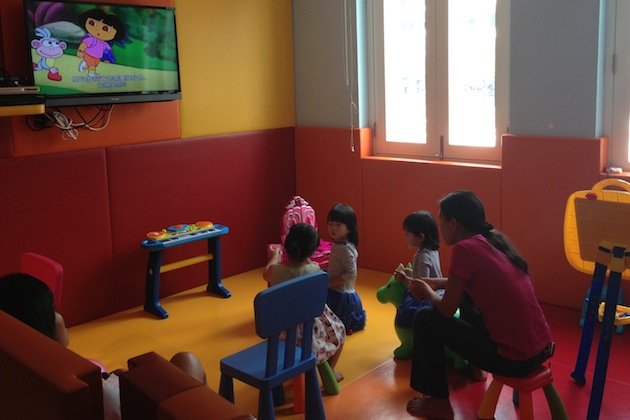 While Hai Di Lao's food quality may not be the most outstanding here in oiur hot –pot mad city, the services and attentiveness of the wait staff certainly help put it on the preferred list of many.
Hai Di Lao Hot Pot
3D River Valley Road #02-04, Clarke Quay
Hours: 10am to 3am