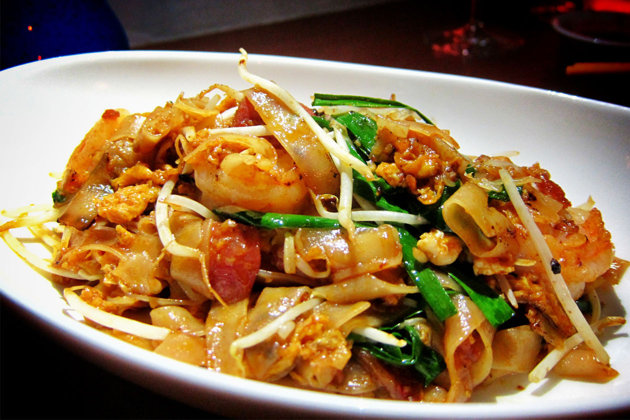 Hainanese Chicken Rice in Japan
By Tiantianchi - Friday, Jan 10, 2014
"So what are we eating tonight? Italian food, Japanese food or Thai food?" but rarely do we hear people saying "let's go eat Singaporean food". Can we develop a cuisine that can be globalized? This was one of the topics that were brought out during the inaugural World Street Food Congress in June this year. Someone suggested systematizing the process. Train the staff well to understand the dishes. Avoid too much fusion that causes confusion. Educate the customers. Export the "culture", the speaker preached. Many have tried this "exportation" route, after all, "Singapore food" overseas, is legendary. But sadly, they fall short. These "exporters" don't always have good operational know how and a good understanding of Singapore food culture.
When I visited Japan recently, I decided to check out Hainan Jeefan, arguably the most talked about Singapore food restaurant in Tokyo. Owned by Shigeki Koshiba and Shiro Nakanishi, the restaurant has been around for about 11 years now. I am curious to know how good it has retained the integrity of Singapore food. Afterall, Shigeki, a London School of Economic and Culinary Institute of America alumni visits Singapore 3 to 4 times a year, to keep in touch with the pulse of local food scene, stay updated and refresh his skills and recipes. He has so much passion for Singapore and Singapore food that he proclaims himself a Singaporean reincarnated Japanese. He even writes a blog about it and other South East Asian food with amazing observation and insights. (http://singaporecooking.blogspot.sg/)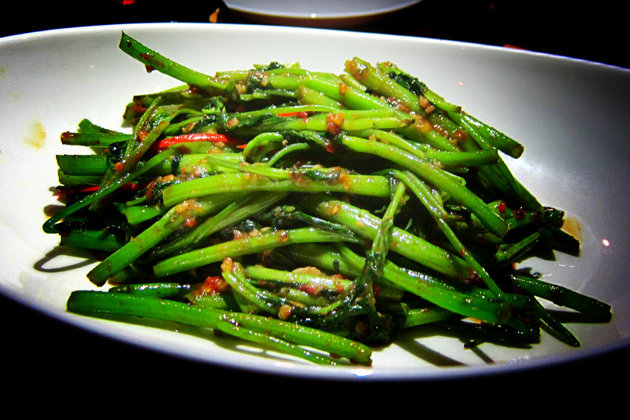 Shiro Nakanishi the key man in charge of PR and the front operation of the restaurant and accompanies his partner on most trips. His job greatly focuses on educating his customers the spirit of the food from this part of the world, which is why he makes that many trips a year to keep up with the Lims and Tans here.
Every year, they close the shops and fly the whole team here for a few days so that the cooks and the staff can taste and see for themselves and be inspired. I was told it takes them between ½ to a year to train a cook and up to 3 years of practice before he is allowed to helm the kitchen. The efforts pay off and it is reflected in the healthy response from the 3 outlets they now have.
And how's the food? I tried various dishes and perhaps I was more lenient since I didn't set very high expectation but I was pleasantly surprised that these dishes turned out good. They took great pain to source for the right ingredients, otherwise find very close enough substitutes. It is not possible to get the right noodle for bak chor mee, so they substitute it with thinner ramen but it tasted almost like the same thing with the ubiquitous ingredients such as minced meat, stewed mushroom, fish cake and dumplings. The sambal kangkong is better than many cze char stalls here with generous amount of hae bee hiam and even the char kway teow is done with superb wok hei though unfortunately missing the see hum (cockles) that we so love. However, it was the chicken rice that made me sit up.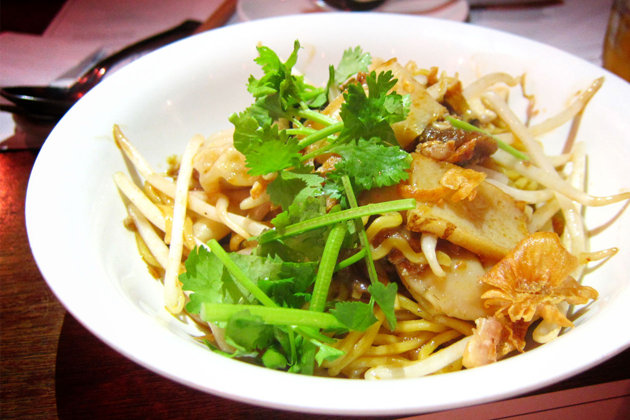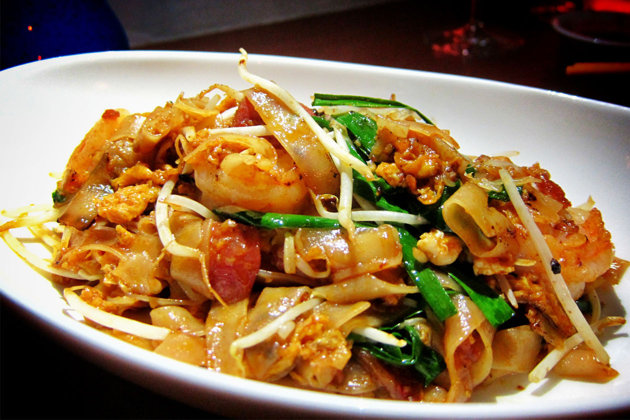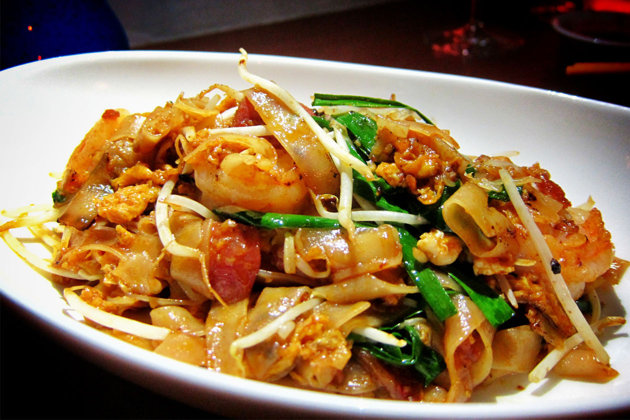 Somehow I am so proud that chicken rice is our national dish, no one else outside should do it as good us. But theirs gave me goose pimples, they do it exceptionally well. Even the chilli is unmistakably Singapore style. It caresses you with its silkiness before the bite consumes you. The rice is amazingly flavourful with the right gumminess and smokiness – not too oily but with enough sheen. This is as good as our most popular chicken rice stalls. The chicken is served old school Hainanese chicken style, straight forward and with just some seasoning to enhance the flavour.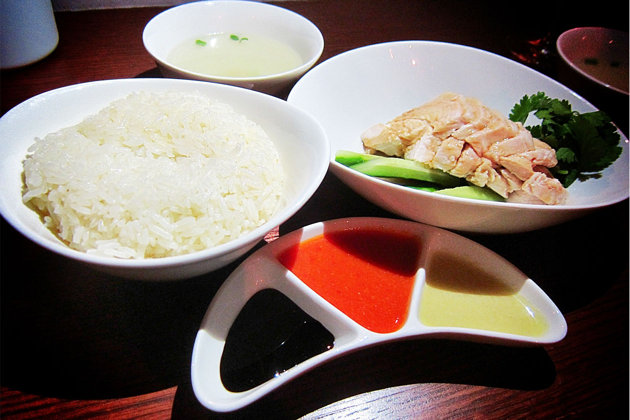 However, I find it puzzling that they use only chicken breast. I would think it is natural to use the most tender part of the chicken. Maybe Japanese chicken is a different breed. It is more tender and juicier than I thought. I was told many Japanese prefer white meat when it is poached.
When asked what inspired them, Shigeki told me "I seriously want to promote and elevate Singapore cuisine around the world on a macro level, not only Japan but we need to start somewhere so we start here, Tokyo. On a micro level I want to educate our customers, how good and interesting Singapore food can be through our restaurants".
Out of curiosity I asked what he thinks of the exporting and developing a Singapore cuisine culture for the world. "Singapore food is very specialized; a guy who makes chicken rice doesn't make bak chor mee or bak kut teh etc. This is quite unique. If you train a bunch of cooks who can cook at least top 40 favourite Singapore foods at a very high level and standard, you will be able to export these chefs and hence there will be more Singapore restaurant and people will definitely say "let's go eat Singaporean". I am not a Singaporean but I am trying to do that" he said.
What can we do here? I think if our own hawkers and local food restaurateurs could spend real effort teaching the foreign kitchen workers and cooks they hired at their stalls or restaurants here diligently, then it would already be a good start. Then after, think about the exportation of Singapore cuisine.
Hainan Jeefan Shokudo 1 (main shop) 6-11-16 Roppongi, Minato-Ku, Tokyo
Hainan Jeefan Shokudo 2 1-21-14 Ebisu, Shibuya-ku, Tokyo
Hainan Jeefan Shokudo M 4-5-8 Roppongi, Minato-Ku, Tokyo Website: www.route9g.com