Hakka Cuisine Needs No Revolution
By Tris Marlis - Wednesday, Nov 13, 2013
On a weeknight, Plum Village is occupied by familiar faces – regular patrons who have been coming back for the past thirty years. The dishes served have a certain nostalgic familiarity, and there are no surprises here. For these patrons and the owner, Mr Lai Fak Nian, some things are better left unchanged.
The Hakkas, also known as the "guest people," are Chinese tribes, turned gypsies who travelled south several times in history due to social calamities. They wound up in various parts of China, largely in the south, who regarded them as guest and hence their name. Many also settled in various parts of South East Asia, and adapted to foreign food culture and available ingredients and created dishes that are unique to their new found lands. Someone once said that the Hakkas are like the Jews of the East – very resilient and loyal to their heritage and friends.
Unlike the Hainanese, Cantonese or Teochew, Hakka cuisine is not as prevalent in Singapore. The odd stall selling thunder tea rice or abacus seeds can be quite common but there are very few Hakka restaurants around like Plum Village. Mr Lai shared that the reason could lie in the nature of Hakka cuisine itself, "It is not a very refined cuisine and many won't pay much for this food" he says "hence, it's not commercially practical to operate such restaurants in Singapore today."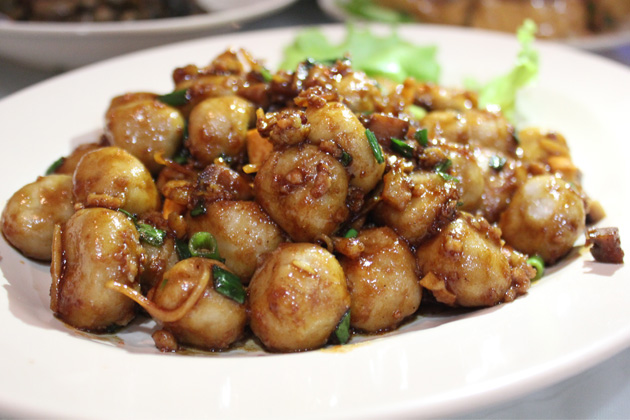 Hakka people reside inland, and hence there is no big fish or lobster dishes like in Cantonese or Teochew restaurants. The ingredients in Hakka cuisine are kept simple, usually they are stomach fillers and have a long shelf life, because of their old nomadic ways, they stop irregularly and have very little time for cooking. So, many of their dishes are made from preserved meats, flour, tofu, salted and made to last the arduous and long journey. Vegetables are pickled, chickens are salted and herbs are gathered along the way and made in boiled water or salted to create simple and yet nutritious dishes. While the preparation is laborious, the ingredients used are simple – one reason why Hakka dishes are generally not expensive. "No one eats and pays for labour and skills," Mr Lai laments.
So, evolve, you say – add finer ingredients and hype it up, or introduce Fusion Hakka food. "Then it's not Hakka cuisine anymore," were the words of the very stoic and disciplined Mr Lai. He has no intention to change, because changes are not necessarily good. In this case, these dishes are best kept unchanged and his customers like it the way it is.
Each abacus seed is made with hand, boiled, then wok tossed with dried shrimps, mushrooms, ginger, onions and soya sauce. The result is a plate of yam gnocchi, robust in flavour, and texturally delectable. And so is his Hakka yong tau fu, minced pork stuffed in tofu and doused with a savoury and aromatic braised brown sauce.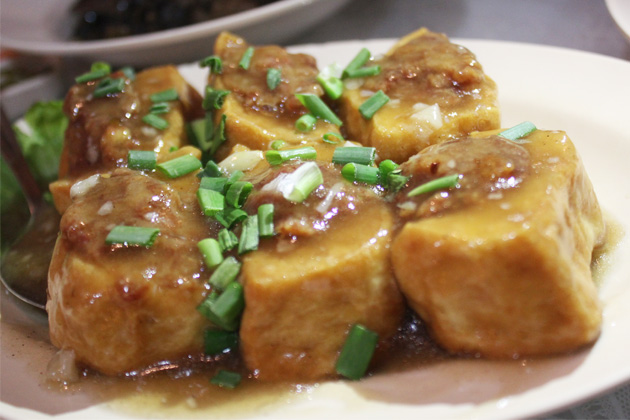 Unlike many places that use a salty mei chai (preserved stewed greens), they use a slightly sweeter version for the classic mei chai kou rou (with pork belly). The salt baked chicken, which is baked in a wok full of sauce, comes hand-torn and ripped and is well flavoured with hints of sesame oil in the dipping sauce. The stir-fried prawns in red wine lees, is rare and authentic, as if it's reduced with sweet wine. Both go wonderfully well with a bowl of comforting steamed rice.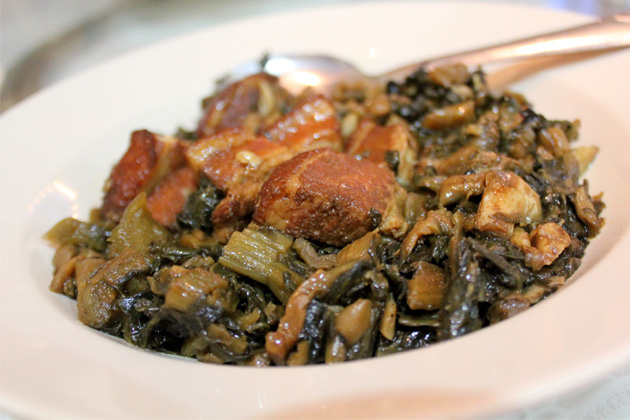 But what we love the most about Plum Village is this – if you give Mr Lai advance notice, you can get him to prepare rare dishes from his recipe book (sold through the Hakka Association), many of which are not found in any menu in Singapore. On several occasions, such as their recent 30th anniversary, we were lucky to try some really rare dishes, such as radish balls with dried shrimp. This comes with delightful texture – crunchy and yet chewy with flavours accented by dried shrimps. Other dishes include – stuffed pig's intestine, red wine lees soup with pig's innards and fried battered oysters.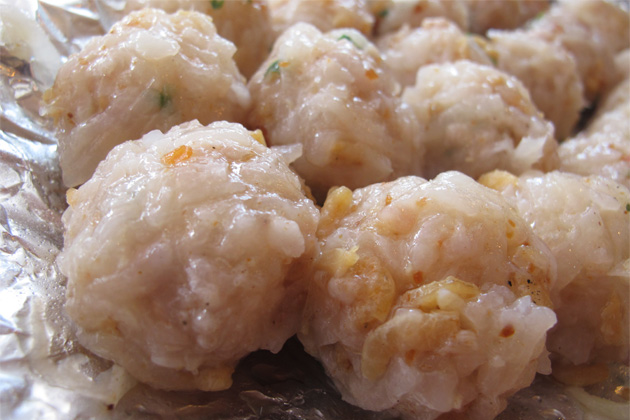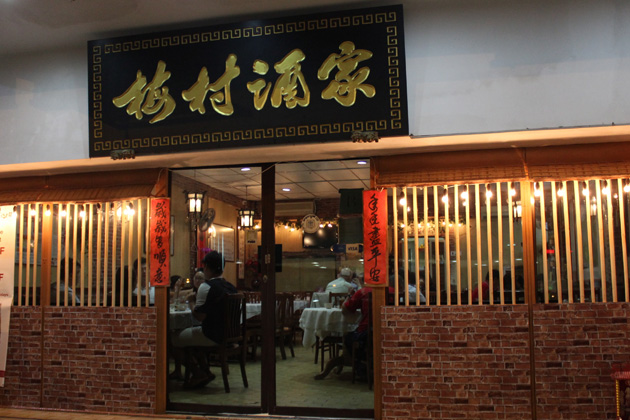 Mr Lai is one of the last soldiers who are still guarding the integrity and heritage of this fast fading dialect cuisine. While the place packs in the old Hakka families every weekend who come for the same pleasures every time, it is also the perfect place to offer friends something different. Yet, for those who are not familiar with this dialect cuisine, it's a meal full of surprises. For beginners, a meal here is a digestion of our makan heritage.
Plum Village, 16 Jalan Leban (off Upp Thomson Rd), 11am-2.30pm / 6pm-9.30pm, Tel: 64589005