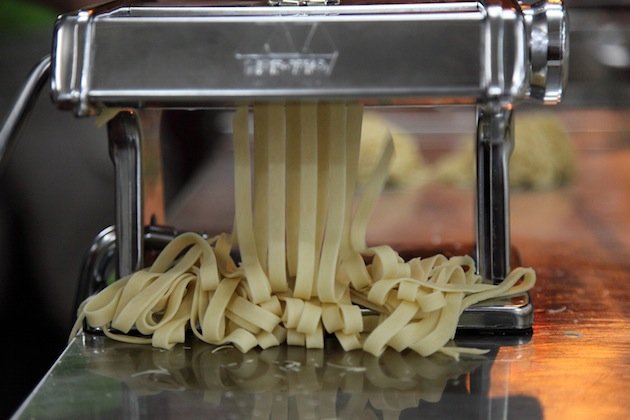 Hakka Style Pan Mee in Hokkien Land
By CK Lam - Tuesday, Jun 11, 2013
Getting hold of a good pan mee place in Penang is like looking for a needle in a haystack. This could be due to the enormous Chinese Hokkien community in Penang that does not offer too much Hakka style noodle.
Among the handful, the stall tucked away in Yi Garden coffee shop has become a popular haunt for the dinnertime crowd with its handmade pan mee. Also known as mee hoon kuih in Hokkien, you can order it dry or in soup.
One good characteristic of the freshly made pan mee is that there is no presence of alkaline compared to the Hokkien yellow noodle. The dough made from flour is kneaded into small balls.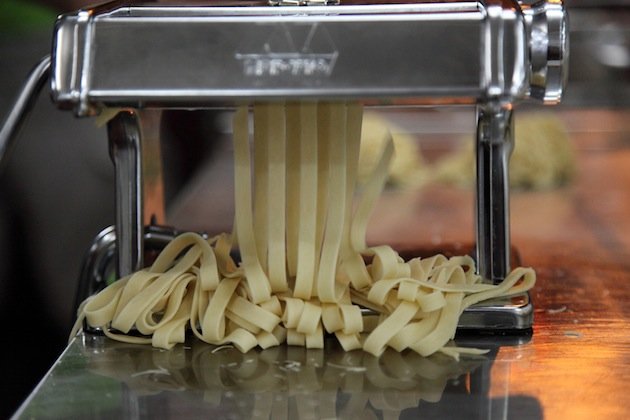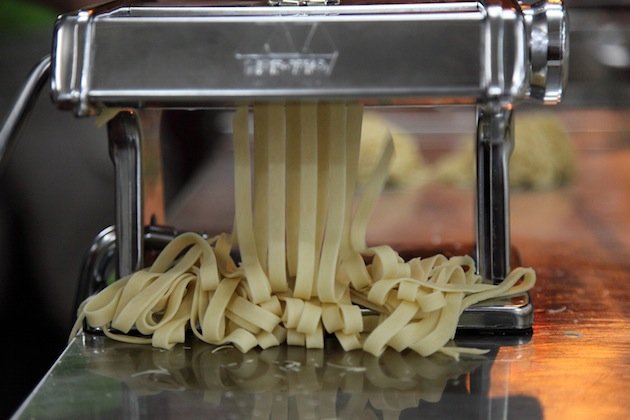 The dough is rolled out thinly before going through the pasta cutter, whereby it's churned out in different sizes: round or flat. Diners can also request for the hand-pinched noodle. Pinched and stretch between the fingers, the bite sized noodles are served up with uneven thickness and lends more character to the bite.
The soup version comes with strips of black fungus, minced meat, Chinese mushroom, crispy deep-fried anchovies and vegetable.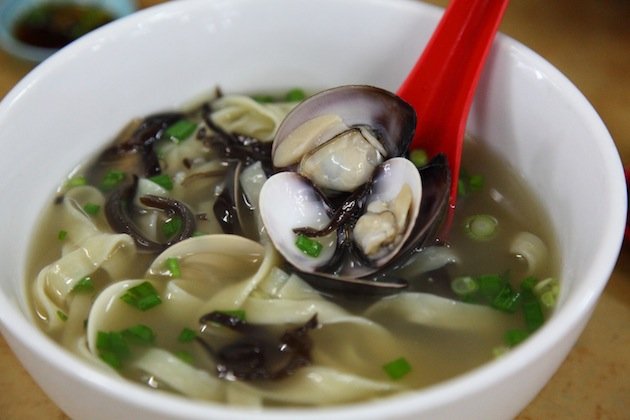 Commonly known in Cantonese as "kowkay" (sayur manis), the vegetable contribute strong green leafy aroma. A lot of anchovies are used in boiling the stock which makes it flavourful and sweet. It is a lovely soup noodle with cut chillies on soy sauce.
The dry version has similar ingredients. The noodle is prepared to proper doneness in dark soya sauce and completed with a small serving of soup and a spicy chilli sambal.
The owner is more open to new ideas and has recently introduced pan mee seafood version served with clams, black fungus and spring onions. Many diners are seen slurping up the noodle and the warm soup with robust fresh taste of clams.
While you are visiting this pan mee stall, be sure to also check out the pan mee with venison meat. The stall is open from 6pm till 10.30pm every day except Sundays.
Yi Garden coffee shop is located at the Macalister Road / Lorong Selamat junction, Penang, Malaysia.