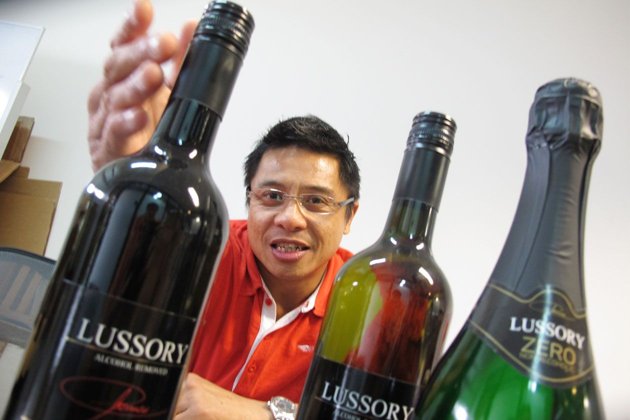 Halal Wines?
By KF Seetoh - Thursday, Feb 13, 2014
It should be an oxymoron… Wines with no alcohol, to many at least. But there are "genuine" wine lovers who would not blink for this. I think one class of them would be the lifestyle soldiers. They believe in doing all things right as rain in modern society but apply their religious, cultural and social mores and values over them, like decaf coffee and mock vegetarian "meats". They are happy and woe betides to those who oppose them. And then, there is alcohol-removed wines.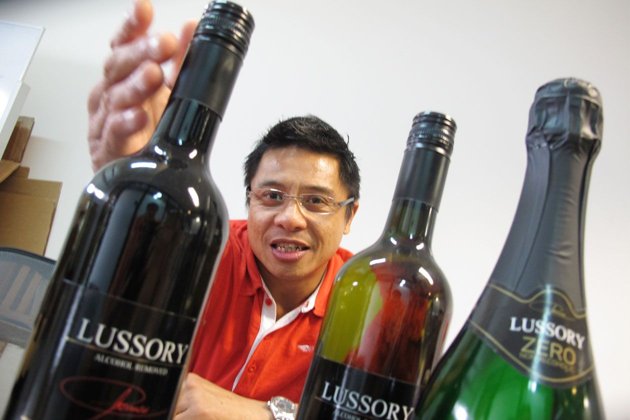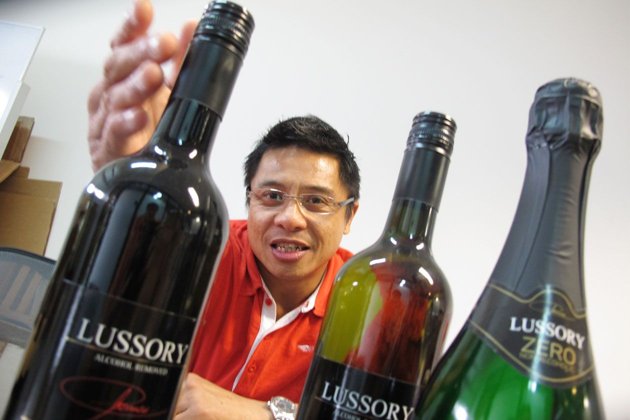 Seriously, I wonder why, until I had a chat with one importer, Mr Christopher Goh, who ships in Lussory Wines from Spain. He was, at least he looked so, quite stumped when I asked a very natural question – why would anyone drink wine that has no alcohol? There's grapey soft drinks and juices. I hazarded a thought, that perhaps he was targeting the lifestyle lizards that need to eat, do and look right (but filtered throughthe fabric of their cultural or religious rites). Or maybe it was a novelty that may have some longevity in the market.
But since he started offering this in March last year, response has been encouraging. He hadn't much of a clue how the take up rate would be and by whom, but the signs are showing now. "Local people purchased them for health reasons, some because of their allergy to alcohol and even pregnant ladies wanted to 'drink' and not affect the foetus." Christopher observed. They pretty much fall into the lifestyle lizard compartment, safe for the "health" reasoning. But there's good and bad news if you are into it for the resveratrol in these wines. These extracts of grape skin had been, for a long time, believed to aid all sorts of ailments including Alzheimer's and diabetes, plus a claim or two on its cancer cell fighting properties. Conflicting studies show both good and bad reasons – a University of Copenhagen study showed resveratrol actually had the opposite effect on folks above 50, that ingesting too much antioxidants, resveratrol included, can counteract the benefits of exercise and cardiovascular activities.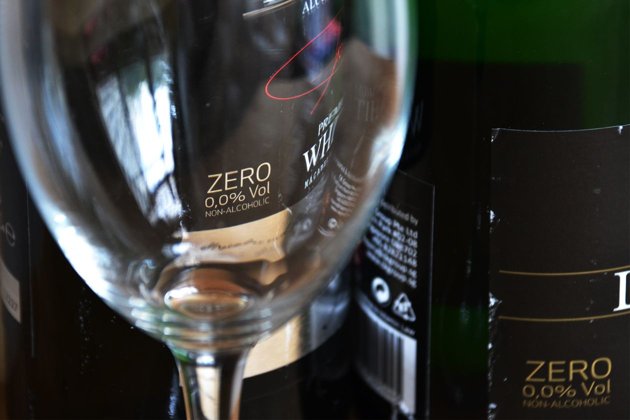 But Christopher would not care less, he trucked on, knocked on doors and now, this Islamic Council of Spain halal-certified wine "is attracting a good number of Muslims" and is offered at the enchanting Mamanda Restaurant at Sultan Gate, among other spots.
So, what local chow would these wines go with? I never get wine pairing right as when I get to it each time, I am probably a bit incoherent to understand the concept of wine and food pairing. But not this one. It felt like wine in the palate (sans that warm rush of blood through the system post two glasses), looked like it and tasted like so too. I think some wine buffs can be fooled by this at blind tastings. He imports three versions – white, red and a bubbly. Its "oil cutting" properties are evident, so cze cha dishes, fried noodles and roast meats (fatty cuts especially) is an agreeable event. Think char siew, rendang, fish and chips, butter or white pepper crabs, char kway teow, mee goreng… you get the idea. They currently use the Alren and Macabeo grapes and next up, later this year, the Merlots will arrive.
For whatever reasons you shun or condone it, variety is the spice of our existence. Alcohol-removed wines may sound like an oxymoron, but so is believing real friends exist on the internet.
Currently, Lussory Premium Alcohol removed wines are available at the following places:
* Mamanda Restaurant @ 73 Sultan Gate
* Buttercake n Cream @ 105 Clementi Street 12 Sunset Way
* Miska Mediterranean Restaurant @ 31 Ocean Way, The Quayside Isle
* Chic@Bistro @ 3 Petain Rd, #01-01,
* Seasonal Salad Bar, Steak & Grill @ Blk 190 Toa Payoh #02-516
* Seasonal Salad Bar, Steak & Grill @ One@Kent Ridge #04-18/19/20
* SkyFitness @ #16-01 Harbourfront Tower 2
* One Degree 15 @ Sentosa Cove (members only club, but friends of members can buy)
Or order from www.ckgroup.sg