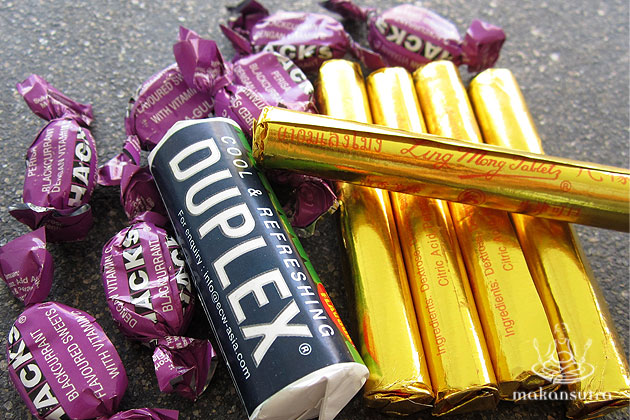 Halloween in Singapore: Local flavour Trick or Treat!
By Thammika Songkaeo - Friday, Oct 31, 2014
Today's the time for Trick or Treat! It's not an Asian tradition, but Halloween has sort of caught on in Singapore. Halloween came from a Celtic belief that between the end of the harvest season and winter, ghosts would roam the lands, and so people would wear ghost-like costumes to ward off evil spirits.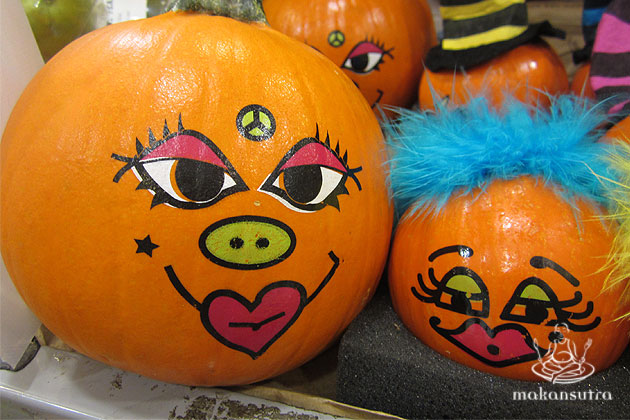 As with all interesting foreign things, we embrace Halloween with gusto.  For people who have a sweet tooth, October 31 is the best day of the year – even more than Valentine's Day – because, well,  you get to officially eat candy from strangers, knocking on their doors and expecting to be splashed by myriads of sugar. If you're the giver this year and you need to frighten your neighbours with your pathetic Dracula outfit (complete with plastic fangs), then inject a local flavour to the sweets. You could also dress as Chong Qui, the ghost catcher or some Chinese vampire and hand them local candies and snacks. The usual suspect chocolate bars and wafers are just too predictable and boooooring!
 "Uncle, if you could eat any sweet thing at night a… what you want to eat?" We threw this at some uncles that were giving us food at hawker centres. "Sweet thing a… you know White Rabbit?" White Rabbit? Oh yes! That creamy milk candy that's like nougats! A child growing up in the US wouldn't be expecting that. We'd love to add that to a Trick of Treat bag, especially since nutrition-wise, it might do some good (the advertisement says: "Seven White Rabbit candies is equivalent to one cup of milk").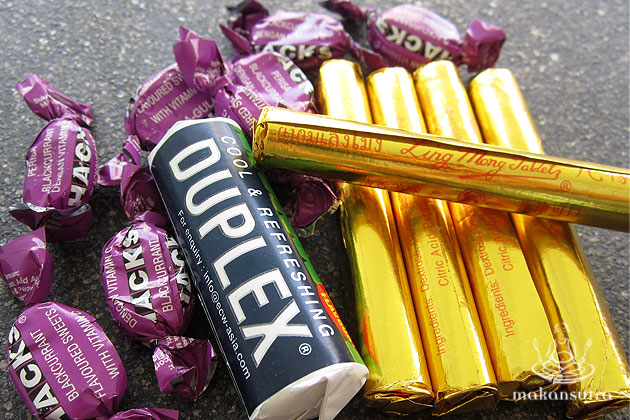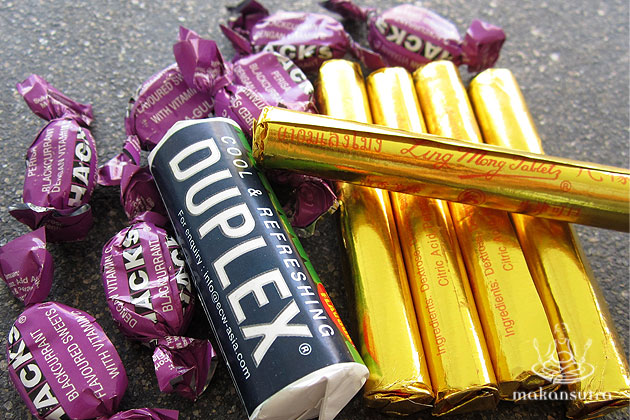 If the folks next door were old-school local uncles and aunties, kids here might get Apollo wafers, which are very much like Kit-Kat bars, except richer, bigger and chocolatier. Kit-Kat bars crack and go *pop*, just slipping into your mouth when you take a bite, but Apollo wafers are of a different kind: the chocolate coating on the wafer is flakier, so each time you bite, you'll likely get chocolate flakes powdering down to the ground.
There were some things that the older folks mentioned that just escaped me, like "Ling Mong". Say what? But we found them! The sundry goods shops sometimes carry them. They're tablets that are about the size of medicine tablets (a potentially harmful similarity), and they're covered in a golden sheet roll. Each tablet bursts with salty, sour, citric-acid sweetness when you bite and suck on it. Ling Mong is actually not bad at all, and it could function as some kind of wake-me-up pill in boring meetings or classes. The cost? Only 70 cents for five packs.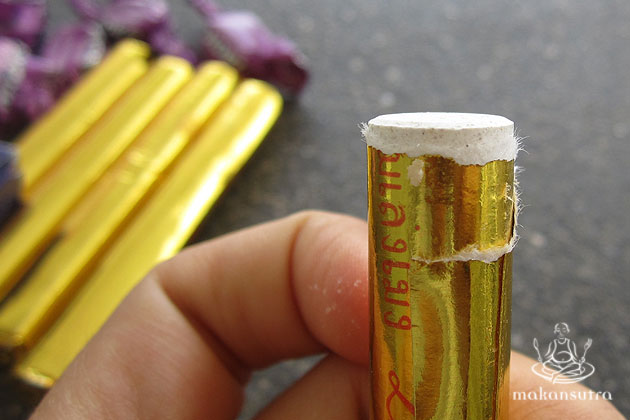 For the younger folks who were still born before the Y2K, Smarties and Ovaltine candies were some favourites. Ah yes, before M&M's became popular, we thought we were cool with Smarties, and when Ovaltine made their candies with that smiley, brown character, we rejoiced knowing that we had our favourite drink now in tablet form to take anywhere.
Such are the sweet blasts from the past, which don't make their ways into many young sweet-tooth-carriers' mouths nowadays. They still exist in Singapore, and we'd encourage you to try them. Heck, make little packets for your loved ones and say "Happy Halloween!" with a round of these Asian sweets!