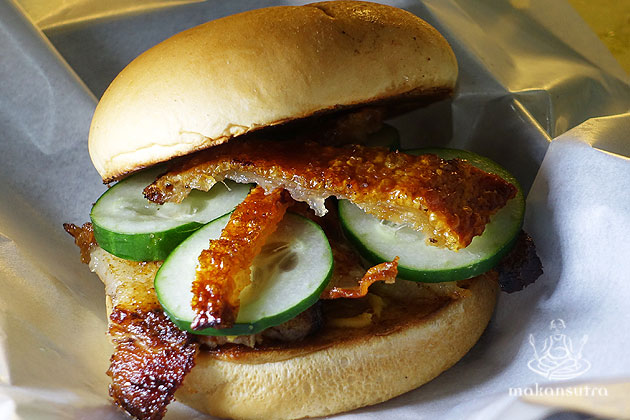 Hambaobao: Two Nonyas meet between buns
By KF Seetoh - Monday, Dec 22, 2014
She left a decent nursing job to toil it out at an old hawker centre and he ignored his food science diploma and a successful baby food company job to toil beside her at the stall. Claire Ng says she had no choice "the pay was barely enough for me and my family and I have to take care of a little brother who's still in school" says this sweet faced 22 year old Nonya girl. The long hours standing at their 3 month old stall is showing some signs of fatigue in her face, "But I like this, it's entrepreneurial, not the common route and the hours are saner". She used to work a 3-shift routine and the hours left little time for her mother and her brother. Now it's regulated and she loves it although "I'm not making much more than $1,900 I used to get with overtime, but we'll get there and I'm happier". Her boyfriend Ryan Wee is a little more focussed- at 25 years of age, he quit his former jobs and took what he learnt about cooking from his food science diploma and knew he wanted to be a street food professional. Sure you can call him a hawker, but they are thinking hawkers and they have an idea where they are going and love the unpredictable journey.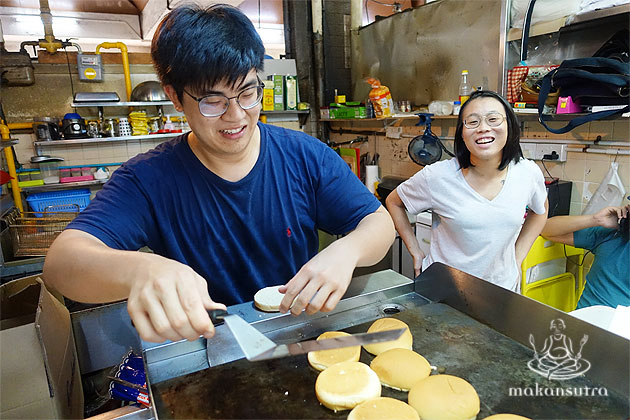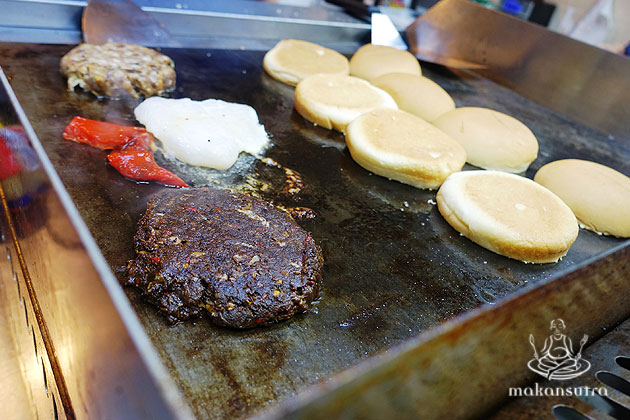 They went for this little old hawker stall atop and old building in Bukit Timah. They knew not much about demographics except "we got this stall really cheap, shhhhh…", Claire hushed to me. Plus, they knew not much about cooking nor setting up a hawker stall, much less know who to contact for help. They asked around and six degrees of separation later, through fellow hawkers there, they met kitchen builders and suppliers "who were so friendly and helpful, it surprised us". They bought well re-conditioned second hand equipments and put the whole show together for under $15,000. Mind you, setting up western food hawker stalls is not cheap to begin with.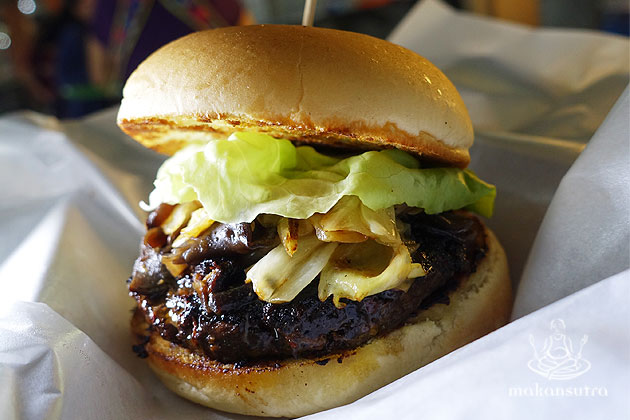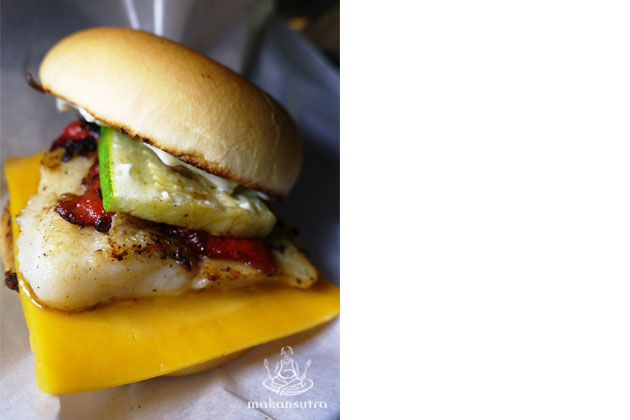 The only one item I desperately needed to try from these two Gen Y Peranakan cooks was the "Ayam Buah Kerluak Burger" ($5). The beautiful part was they added some fibre by layering Nonya Chap Chye on top, with a piece of raw cabbage for crunch. You can roughly imagine the sensation. The distinct buah keluak feel in the minced chicken patty hit me from the first bite. But I felt the overly soft store bought buns were a bit of a let-down but that can be easily fixed. "Although we like to preserve and continue our parents Nonya heritage here, it's not as popular with the younger generation." Ryan found out, "but we are getting a lot of the older mature foodies who come specially for this." This means, people like me… I also took on their Cripsy Pork Belly ($4.50) burger and the important crackling was delightfully intact. The meat was not too fat or overly salty. It felt it needed more mustard to complete that zing quotient. The Broiled Dory Fish burger ($5) had a freshly seared juicy fillet and a slice of cheese with their own made tartar sauce below. The flavour was intact but it was too soft overall what with the same soft buns used.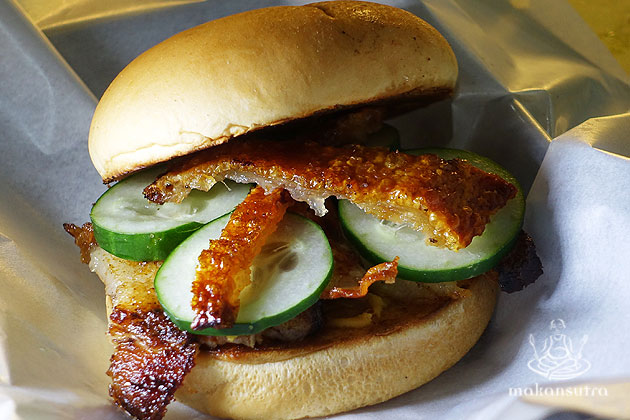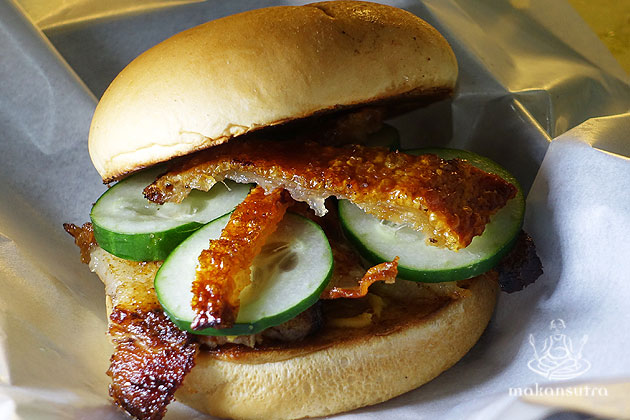 I wondered out aloud and Ryan heard me- perhaps a splotch of wistful sambal with some strings of achar would be a home run for the buah keluak burger. He nodded agreeably with "hmmmm…" Now, let's see if he trusts this old palate with that.
But whatever happens, these young heritage food warriors will always have my trust and support.
Hambaobao
#04-49, Beauty World Centre
12pm-8pm, Tuedays to Sundays
Closed Mondays
96675254 (Ryan's mobile number)