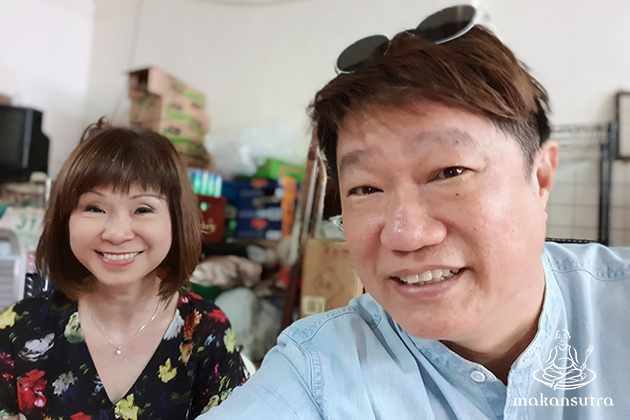 Happy New Hawker Year to You..
By KF Seetoh - Friday, Jan 04, 2019
A few days back I had a very fruitful kopi chat with Snr Minister of State Dr Amy Khor, the unofficial "minister' of hawker food in Singapore. We touched on a key topic of continuity and sustainability of our hawker culture- on how and what we can do to keep that great wok fire going, among other issues. Comforted in the thought that they too are concerned and are slowly but surely fixing all they can, I later strolled over to Golden Mile Hawker Centre and met some answers. They were busy buzzing around their stalls and had the freshest of hawker faces and are very well educated. Both have a stall side by side and I could not believe my eyes or this sign from above.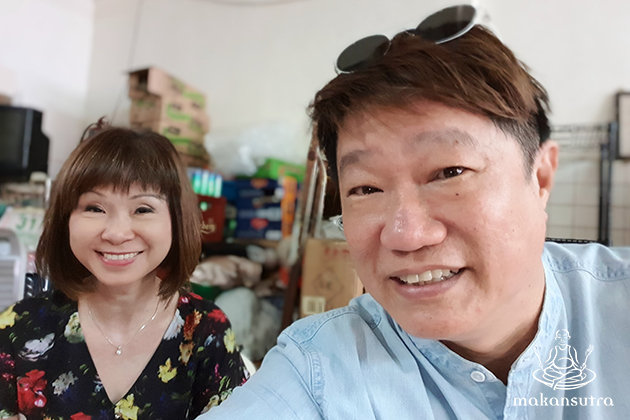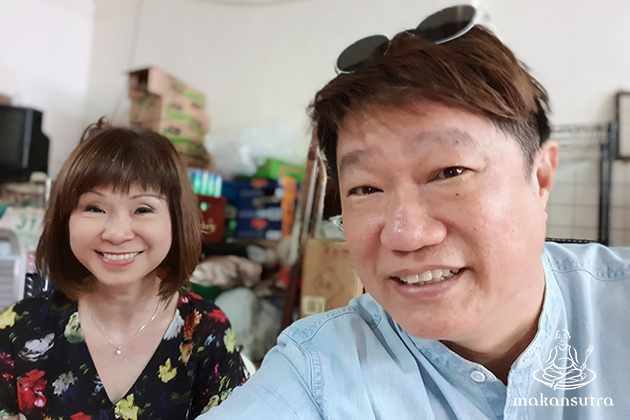 Seetoh kopi-chat with Dr Amy Khor
Jocelyn Yu runs Illuwa (B1-31, 11am-7pm,closed Sundays and Public Holidays) which means 'come here" in Korean, specialising in a small but very coherent Korean hawker stall. This 24 year old half Korean/Singaporean (her father is Korean) studied pastry and baking in an established local culinary school but ditched the diploma and went right back to her mom's Chinese Korean restaurant to earn her stripes in the kitchen. I asked and she said ," I needed to take on this challenge to myself to be a hawker" as she does not like the rigidity of a bakery.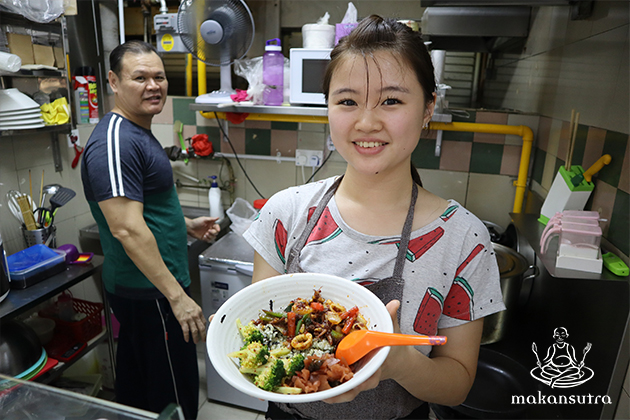 All of 24 years old..Jocelyn Yu of Illuwa
I was curiously drawn to an item in the little menu – Squid Dumplings ($5). It was nothing short of an eyelid-lift moment. The fresh minced squid had flavour and bouncy texture because of its freshness and the bits of black fungus and chives inside gave it bite. When dunked in the vinegar sauce, it made me think- the other items has to be as good. I pointed to the Seaweed Rice with Spicy Chicken and another portion with Spicy Squid (both $5). It is restaurant class, seriously. Just look at the seaweed, sesame seeds and the furikake flavouring that hugs the pearl grains. It went comfortingly well with the spicy chicken (not very spicy really) and the spicy squid (more like sambal squid) but I felt it could rendered a little softer. The pickles, broccoli and kimchi it the bowl were mere supporting act in this K-makan act. If you like lei cha fan, this is one up on it. I will be back to try the Beef Bulgogi and the Jajang Myeon noodles.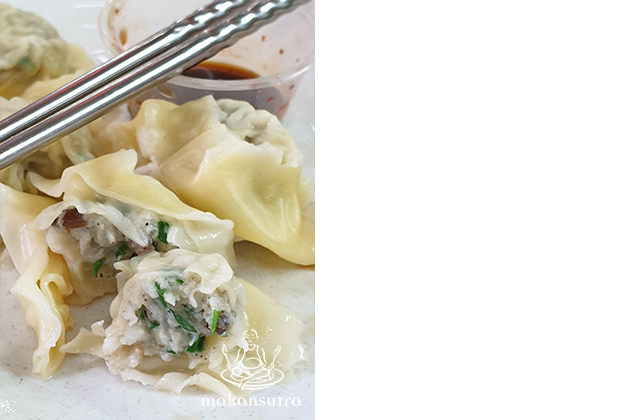 The rare in hawker centre Squid Dumplings from Illuwa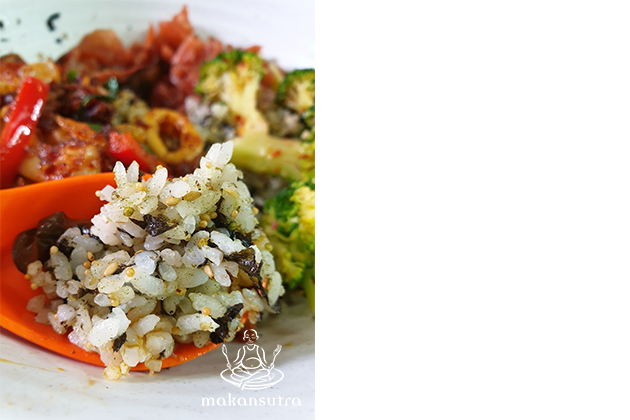 The comfortingly adorable seaweed rice from Illuwa
Right beside her stall, a fresh faced 20 year old Joshua Chen greeted me. He is the youngest son of Charlie, the former Nonya restaurateur and now the only hawker stall in Singapore with the most complex and authentic Nonya menu (think Tohay and 22 other items) in Singapore (Charlie's, B1- 30, 11.30am-7.30pm daily). "I was nicely surprised my father asked me to join him after completed NS a few months back". He said yes in a heartbeat as it was his family's rites of passage (all his siblings learnt cooking for dad) but "all failed his tests", he laughed. But this one is "different" ,according to Charlie. And Joshua has this thing for cooking as it is very similar to this university studies- Chemical Engineering. "It's toying with ingredients, flavours and heat and getting results that is useful for people", Joshua compares, adding he hopes to continue his father's business after graduating. He is now adept with the basics like Buak Keluak, Beef and Chicken Rendang, Babi Pongteh , Chap Chye etc… but this list will eventually cover the entire menu, I am sure.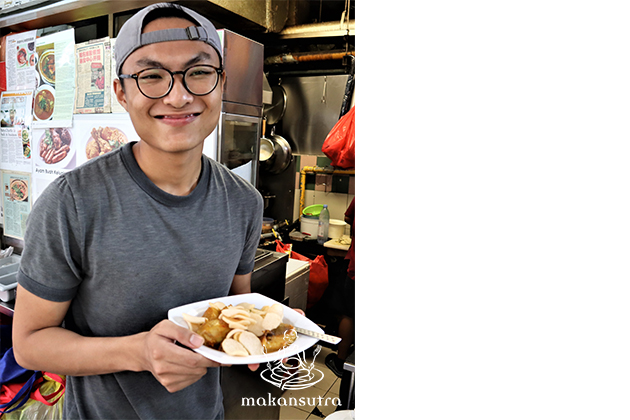 20 yr old son of Charlie, Joshua Chen and his chicken rendang