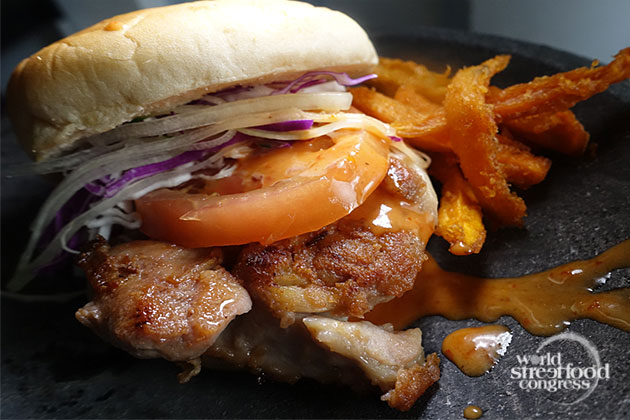 Har Cheong Kai Burger
By Makansutra - Friday, Aug 21, 2015
For Har Cheong Kai,
• 1kg Boneless Chicken Cutlet
• 50g Prawn Paste Sauce
• 1 Egg
• 2tbsp Corn Flour
• 1/2 tsp Baking Soda
• 2 Burger Buns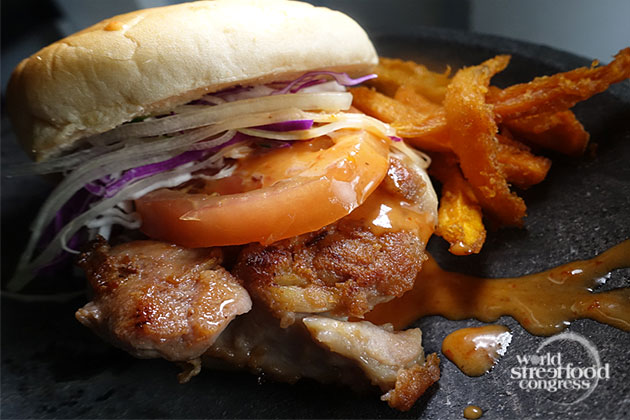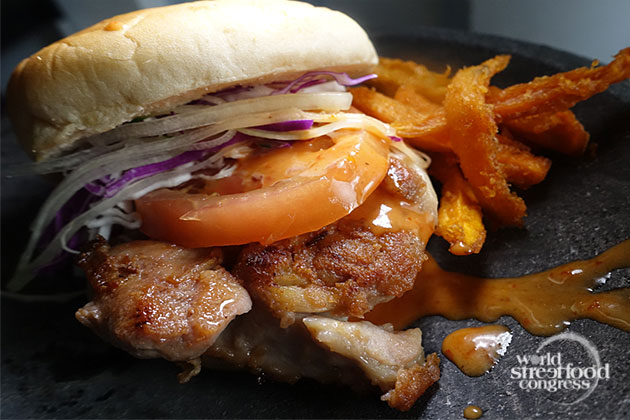 For salad,
• Salad (cabbage + purple cabbage)
• Mayonnaise
• Cucumber, sliced
• Tomato, sliced
Method (Har Cheong Kai Burger)
1. Prepare the marinade – mix the egg and prawn paste sauce together.
2. Smear the marinade all over the chicken cutlet.
3. Coat it with a mix of corn flour and baking soda.
4. Wrap it up with a cling wrap and place it in the refrigerator for at least two hours, for the chicken to absorb all the flavours.
5. Heat oil in pan and fry the cutlet till crisp and golden brown.
6. Grab two burger buns and sandwiched the patty in between them. Set aside.
Method (Salad)
1. Toss all the ingredients together, evenly. Place atop the chicken cutlet in the bun.
2. Serve