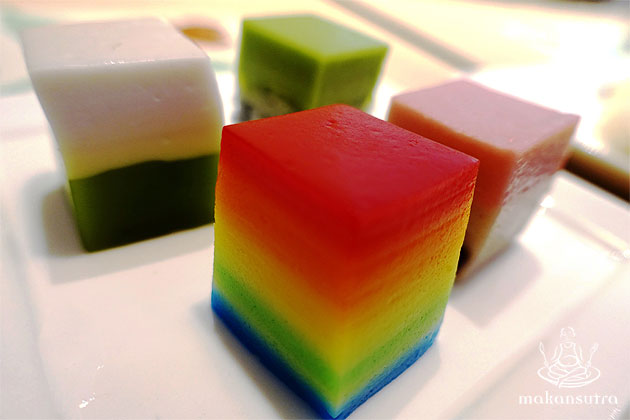 HarriAnns Nonya Table: Don't judge a Laksa by it's looks.
By KF Seetoh - Monday, Oct 06, 2014
When you think too much about plans, nothing much happens. And that's what I think is going on with this potentially big local Nonya café brand. A third generation, both siblings, left their comfy corporate jobs (Alan Tan was a general manager of an international IT security company and his sister Sharon, a public relations and communication specialist) to carry on this makan legacy inherited from their parents and grandparents.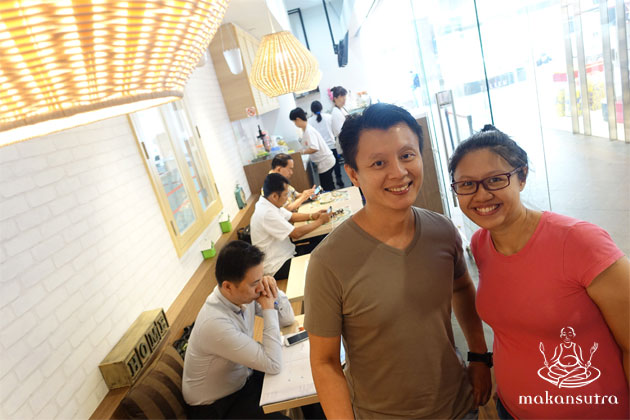 "At one stage, I regretted doing this" as Alan, 42, speaks of the 4am gigs each day at their Jalan Bukit Merah central kitchen. But it was a decision he made under "no duress" and for the good of his young children. He thinks ardently about franchise plans, yet is bogged down by how much elbow grease is involved in this "old school taste and flavour" and that machine made stuff "cannot hack it.". Hence the conundrum, to "Macdonalise" or stay humble and true blue. Or both, but how. So that's where too much thinking can be bad for you. Their proud brand exists- their parent's long time and famous HarriAnns nonya kueh stall in Tiong Bahru food centre is highly revered in the makan circles and they have the product knowledge- making their kuehs and dishes each day. The design of their new-ish café, all of two months old, is beginning to fall into place "I just realised we need nice photos and more Nonya design touches to complete the look and feel." Alan admits. But they have the main components to scale and go up the business ladder. And best part, they don't have a fuddy-duddy menu.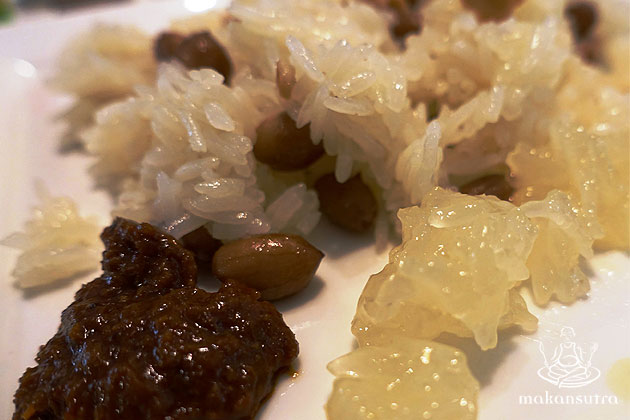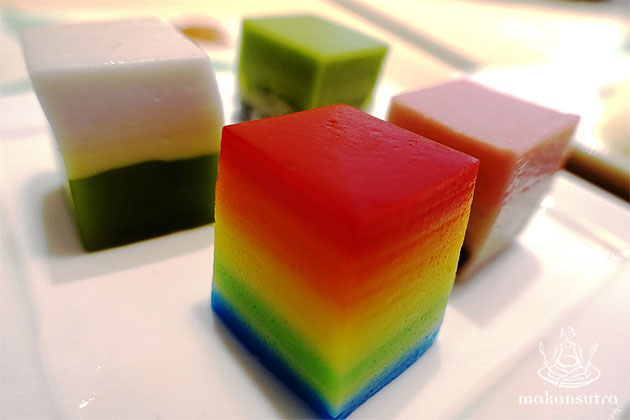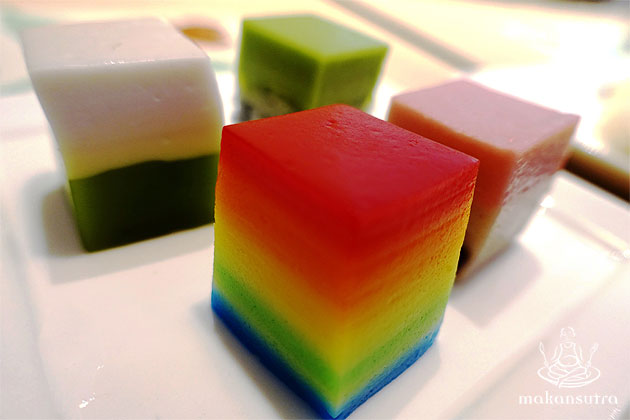 Their iconic signature is their Nonya Teochew glutinous rice is still popular and it comes rare, with both sweet and savoury versions with sambal and crispy fried shallots. This sits among only about ten items in the menu. This set comes with four bite sized selection of their famous kuehs, same as the ones you get at their parents stall in Tiong Bahru- kueh salat, kueh talam, kueh lapis (rainbow style), and kueh kachang merah (which they fancifully named 'Pink fairy'), and a cup of beverage ($4.60). They also offer the four kuehs with their famed onde onde( set, at $4.80). Onde onde seller always warn about the "explosion" of gula Melaka in the mouth upon biting it, but this one delivered and they have a chocolate version which will appeal to the little ones. I like their refreshing roti kaya set done with Hong Kong style Buo-Lo buns with eggy, crunchy edges and own made kaya. Their lavender kueh, infused with the flower extract, sago, glutiious rice and coconut, is so charming and fragrant.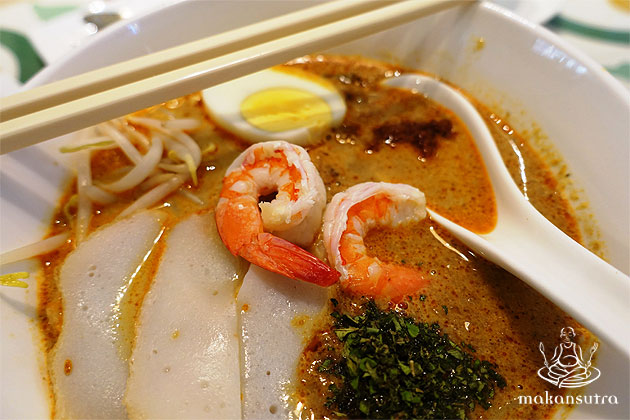 Then came their laksa($7.50 with a drink), and after one mouthful, I had to take a breather and rationalise the simplicity of the presentation and the complexity of the taste. The rempah was all intact- rich, grainy and it was gleefully redolent with roasted and blended hae bi (dried shrimps). There was no "Chinese style cockles" but it did not matter at all. That rich rempah was also delivered in their Chicken Curry set ($7.50 with a drink), -with French toast slices or rice with achar (spicy pickles). I suggest you take the latter. The thick and rich curry would be nicely foiled by the achar and rice.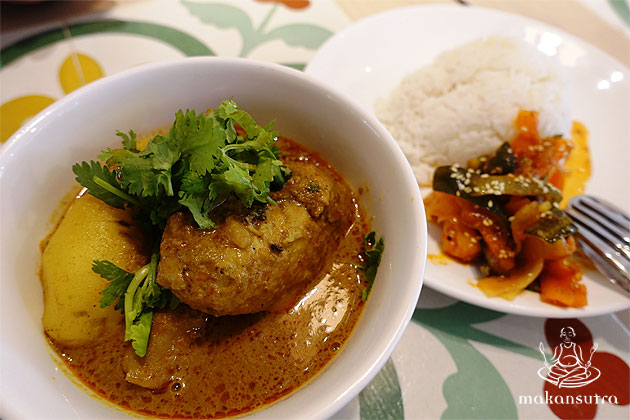 Don't think too much about growing the brand, Alan, get advice from a pair of shoes…just do it.
HarriAnns Nonya Table
230 Victoria Street #01-01A
Bugis Junction Towers
Tel: +65 6238 1200
7.30am-9pm daily