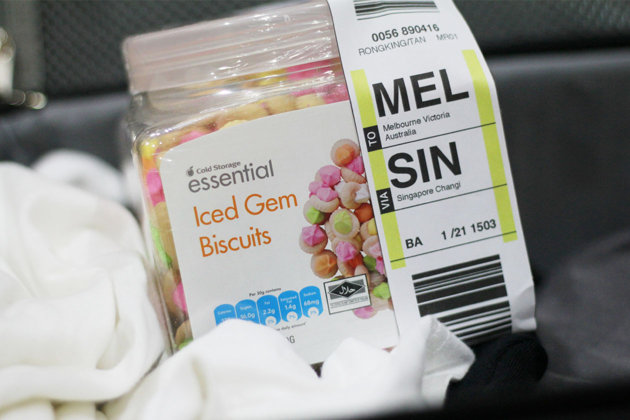 Have Chilli Will Travel
By Joanna Goh - Friday, Mar 07, 2014
Perhaps you are heading to catch the beguiling Zambian sunset or you are going to feed stingrays in the Maldives. Well, sky diving in New Zealand does sound like a great trip too. Sure, we're jealous. Then this thought hits you. What comfort food or item would you miss or definitely need by day 2 or 3? Wouldn't you yearn for some sambal, 3-in-1 instant coffee or even instant mee – laksa flavoured?
So here's the conversation. What snacks or flavours do you stash in your roller bags when you travel?
Steven Neo, Marketing Manager 
Place recently visited: Japan
A frequent traveller with backpacking experiences (he used to study overseas), Steven said, "When travelling for a long period of time I would bring bak kwa, pork floss, kaya, sambal… the list goes on. But a must is Singapore's garlic chilli. It's hard to find good ones in USA & Japan. That's if I can get it past the customs."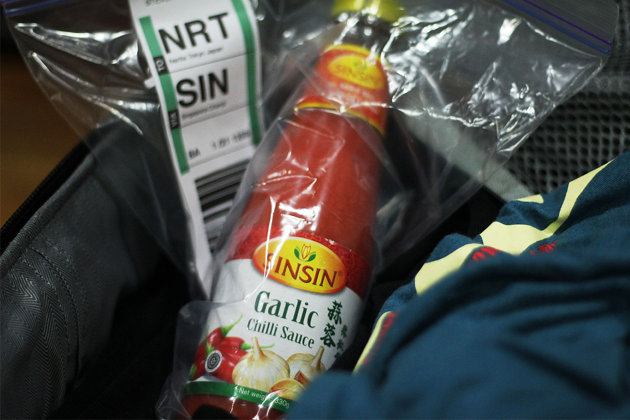 Cuthbert Chan, Pilot
Place recently visited: Canada
Due to work commitments, Cuthbert travels frequently and when asked the question, he declared proudly, " Prima Taste instant noodles". To him, he finds all their instant noodle flavours above average, but the one he would personally recommend is laksa. Why this brand? He proclaimed that it's the best thing on earth and the flavours are close to legit. He firmly said, "Go try it and you'll understand."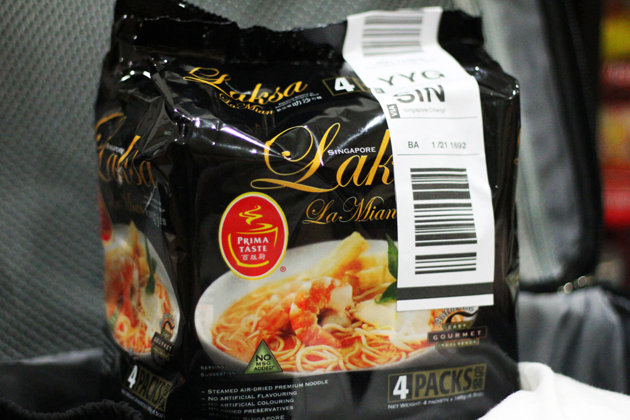 Leo Xue Er, Management trainee
Place recently visited: Korea
Xue Er describes herself on her Instagram page –"will work for travel and truly loves being in a new environment". When popped the question – what comfort food she cannot resist when travelling, "The places I travel to usually have really delicious food. I seldom need to or even have the thought of bringing any food products from Singapore. But when I do, I bring Ribena pastilles," she admitted.
Aishah S, Marcom Manager
Place recently visited: Spain
Married and with three wonderful kids, Aishah loves to travel whenever she's able to amidst her busy schedule. However, her problem with travelling is food. She said, "Whenever we travel to places where halal food is scarce, I bring fried ikan bilis, peanut coated with sambal and sweet soy sauce. Malays have salted and sweet soy sauce (kicap manis). I usually have it with plain rice and fried egg at the very basic level."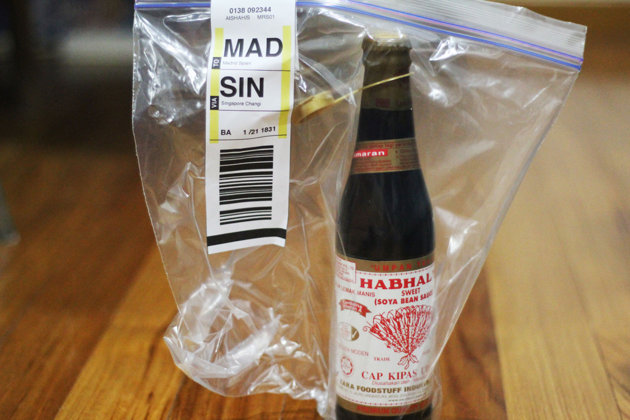 Tan Rong King, Student
Place recently visited: Australia
Rong King, is a student of nutrition science and currently staying in Melbourne, Australia. When asked about his pet makan secrets when travelling or when he's headed for school, he mentioned only one item. Surprisingly it's not even for himself, but for someone else. He said, "Actually the world is pretty globalized and you can basically get everything everywhere and anywhere. I don't usually bring stuff to be honest except for iced gem biscuits for my girlfriend since she loves it." Nice, try studying and living in Namibia, for instance and you'll realise the world is quite big really.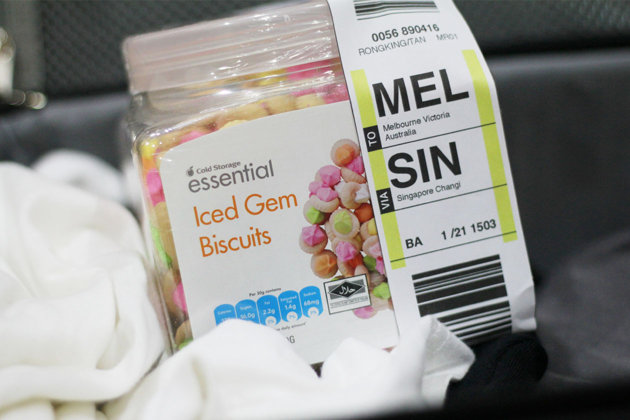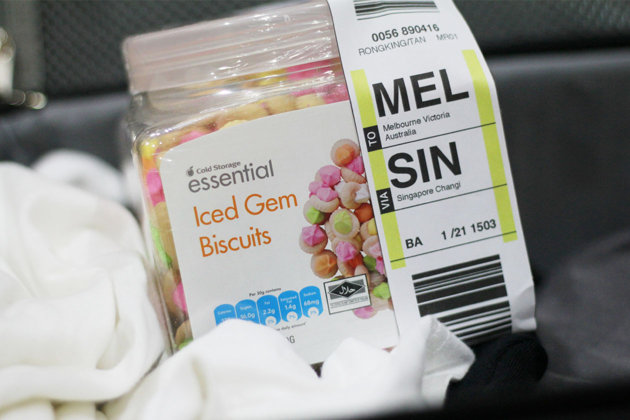 Mitchell Seah, Events Executive 
Place recently visited: Indonesia 
When asked, frequent traveller Mitchell came straight to the point, where the heartstrings are, "Chicken rice and BCM (Bak Chor Mee)!" Yes this foodie is willing to bring these classic street foods anywhere – that's if she can give customs the slip. Can't blame her, this is not even easily found in Malaysia, our close foodie neighbour.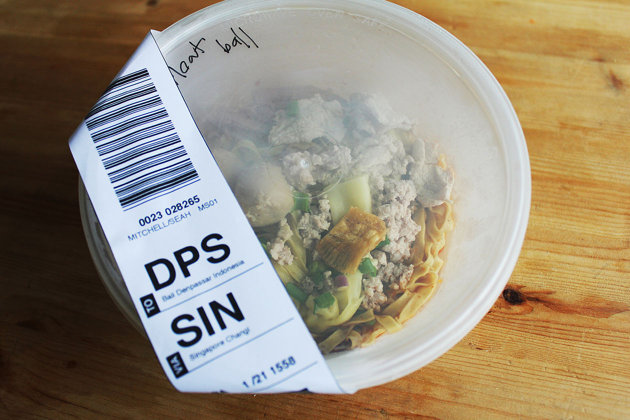 Josh Ching, Self-employed
Place recently visited: Japan
One would think that bringing sauces and pastes abroad while travelling would be a bad idea as there's no kitchen in hotel rooms. That thought definitely did not stop Josh from bringing laksa paste when he travels. He said, "I don't usually bring anything but when I do, it is laksa paste. It's the only thing I crave for when I'm away from home. And yes just the sauce itself, no ingredients. I have it as a soup".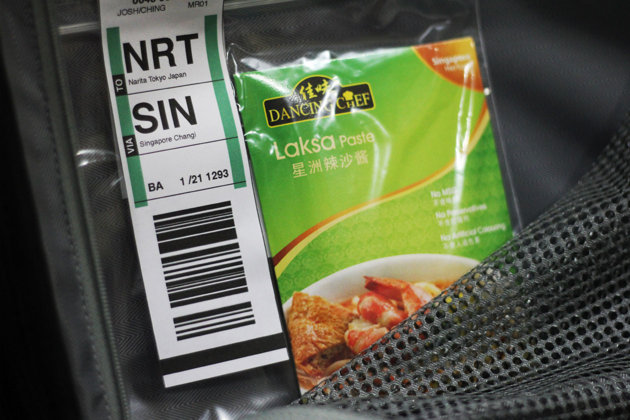 KF Seetoh, Food Guru & founder of Makansutra 
Place recently visited: Taiwan
Now here's one that everyone must be curious about. What does Singapore's food guru bring when he travels? Guess no further. When asked, he showed this – Five Pagoda powder. A household remedy from Thailand that helps relieves pains in the stomach and perks you up when you feel fatigued. "This curious stomach of mine needs nothing. I eat everything the locals do. It's a great experience," he regaled, "But I cannot do without this Five Pagoda powder. It's a tummy calmer and cooler and it can bring down a temperature, just in case you had too much heaty stuff. It zeroes the system and gets me ready for the next feeding frenzy".