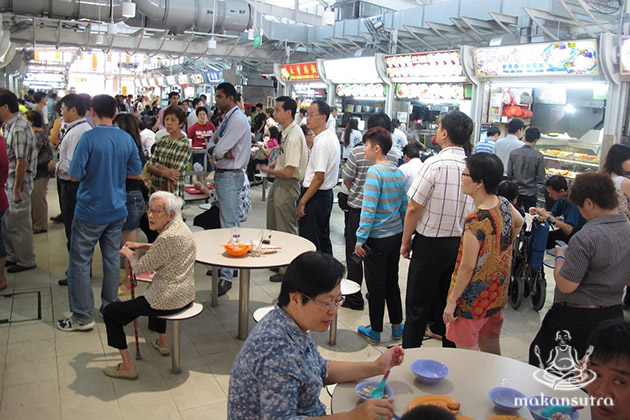 Hawker Centres Singapore. Are there too many?
By KF Seetoh - Tuesday, Jun 26, 2018
It's nice- having a hawker centre at almost every corner in Singapore (safe for the newer towns where more will be built). There are currently 114 government run public hawker centres in tiny Singapore. Nice for the customers, as they expect food there to be good, cheap or at least affordable. But not nice for the hawkers and any new players looking to be one.
There are too many hawker centres it seems.
And this excludes the hundreds of coffeeshops, food courts, canteens and stand alone food shops and stalls. We are looking at in excess of 15,000 food stalls in puny Singapore and the number is growing as more hawker centres are being built as I write.
It is daunting for the players.
Firstly, the sheer amount of competitors. If you are thinking of selling some fantastic "mother's recipe" nasi lemak in a hawker stall, think again. There are hundreds of other mother's stunning recipe ALREADY out there. They are out in front of you and ahead of the curve. Chicken rice, worse! Then, there's cost. They expect you to bid and allot only to the highest bidder although the NEA's (National Environment Agency, tasked to manage public hawker centres) official website says "does not mean bidders should always tender a high price." Go figure that one. There is also an expectation that you have to sell something below $3 to meet the needs of the budget feeders in our midst. Bid high, sell low. Nothing wrong with the sell low part (many hawkers do great offering meals below the $3 mark) but the bidding part, escapes me. Yes, there was a chap who successfully bid a $2 a month stall in recent years, but he has shuttered down since. Low rents isn't the solution and the problem is deeper than meets the eye. For one, much less players will replace the aging majority hawkers who are set to give up within a decade. They have cost and manpower issues and will simply move on into the sunset upon an early retirement- the job is tough. A big vacuum in our food horizon will surface soon.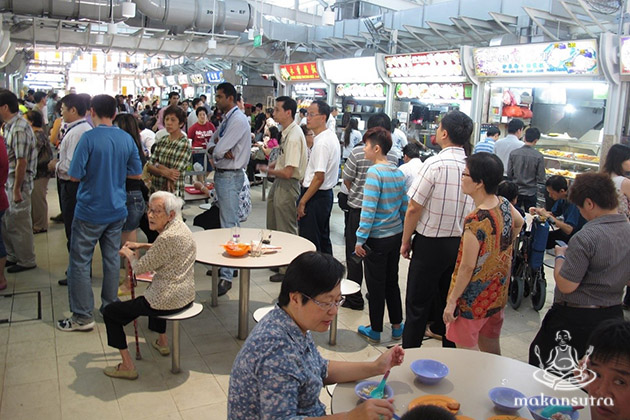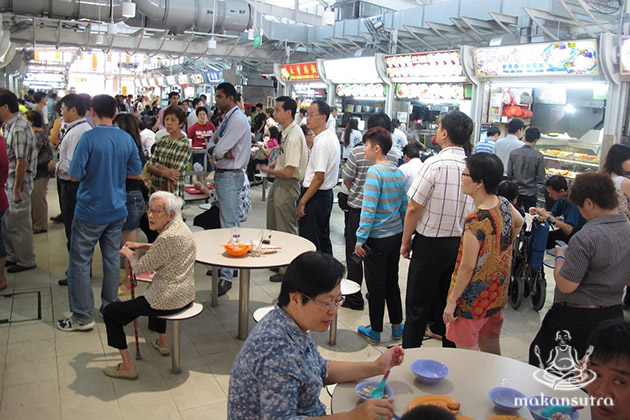 The newer young un' hawkers, I applaud them, they are new soldiers defending our culinary heritage. But they are far and few between. You keep reading about the same few couple of dozen of them out there. It is scary for new players to enter the fray and smell this food jungle- overgrown with established players and at every corner..all vying for the same amount of customers.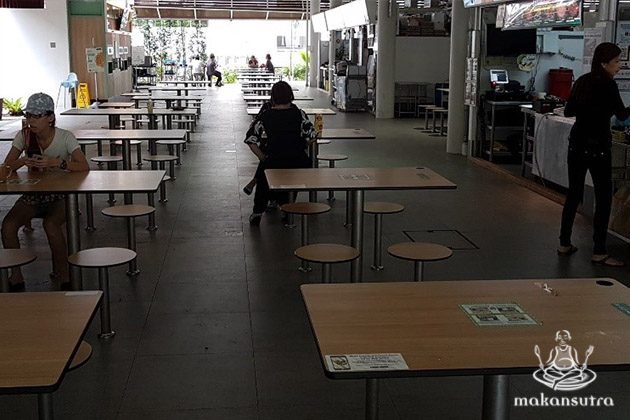 There's also the new fangled hawker centres which NEA had farmed operation and management woes, to private companies, set on developing 'social enterprise" or non -profit business model. The rents in such far flung, 10 sft stall places like Bukit Panjang , Yishun or Pasir Ris among others, are just a breath below private food shop/coffeeshop market rates in town and more established areas. (about 500-700 sft) and they don't take GTO, or a percentage of your gross takings each month. Go ask these hawkers, you will be surprised. Food cost, will always escalate as more enter the market. Hawkers pay same price for fresh and chilled free range chicken as any restaurant in MBS does.
If we go back to the original ideals of the hawker centre business philosophy, which is about creating entry level sole proprietorship (old term for entrepreneurs) and to feed the masses affordably, then stick to it. There are already too many hawker centres and we need to help the existing hawkers. They need help in manpower issues and more general exposure will definitely be welcomed. Send some of the 16 million tourists and visitors their way. It's time we also rethink reserving hawker assistant jobs for Singaporeans only. Only the older ones seem to be painfully doing it, but they are not productive as expected and there's not enough of them. They should be looking at a well-deserved retirement and perhaps a part time helper job. Allow them to hire foreigners after no local or PR respond to their job ads. Even a work exchange limited term program with regional culinary institutes can be very helpful. Helping hawkers get stall design and work flow ideas will also be very much appreciated. Give them template ideas to thinking approaches to outfitting and designing a stall and frontage. Look around, there are only that many variations of a hawker stall layout that covers so many cuisines and dishes.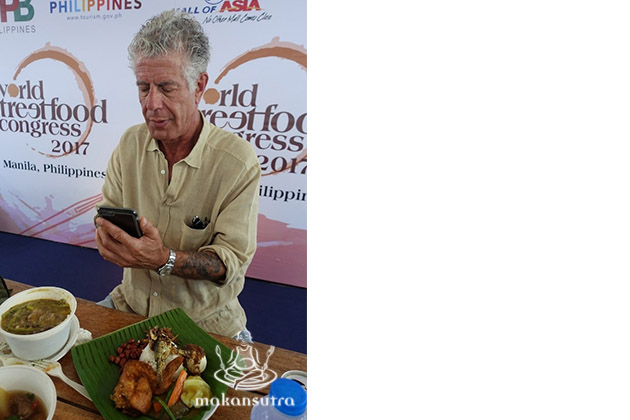 I don't think anyone, not even me, has a silver bullet solution to this real problem stewing ahead. For one, I think we should go slow on building more hawker centres, just because people like it (but do not patronise it enough to sustain viability), doesn't mean we should go on a happily-build-hawker-centres mode. It'll add to the problem. There are already plenty of convenient coffeeshop, food courts and food shops opened by private operators feeding the masses in new towns, and their prices are very competitive if not, lower than public hawkers. They don't need more competitors, they need to hang on to the existing cesspool of customers. Send new hawkers or "food soldiers" as I like to call them, to fill the vacant slots in existing hawker centres in town or otherwise. Let them be with and learn from established hawkers. Also, rethink how we can support existing hawkers who are struggling and need to survive on it, not just the usual suspect "Passion Made Possible and Uncaged" young hawkers. They are already in the business and gave colour to our food heritage and reputation. And lastly, rethink the bidding policy. Offer a fair rate and curate hawkers who have a good business model or real desire to up our food game, and support them in more ways than I mentioned earlier. Need help there? Plenty or worthy commenters, advisors and observers in our midst, can help.
There are too many hawker centres in Singapore and more are being built and planned for, as I write. So, have a clearer look and rethink at how we can move forward in preserving and promoting this, as NEA puts it "unique aspect of Singapore culture". I applaud the governments doing their bit, but nobody there has the real vision for it. They should sink their existing budgets and support efforts, not their overbearing claws, to where it's helpful.