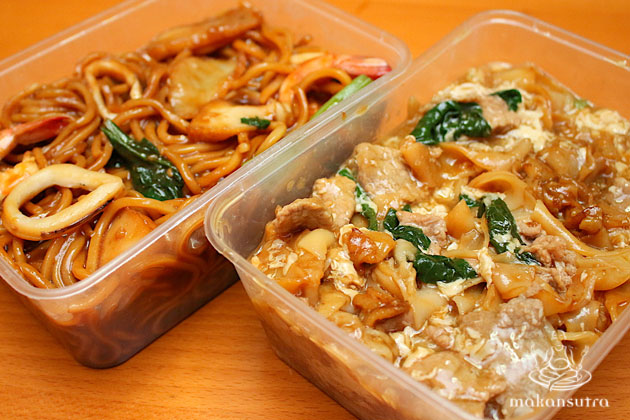 Hawker Express: Delivering Makan Pleasures
By Catherine Ling - Saturday, Nov 26, 2016
How many times have you wished there were more options than pizza and fast food for delivery? While there are more food delivery services and aggregators on the scene these days, not all of them will deliver to your postal code. But now we have Hawker Express who will have that yummy beef hor fun or awesome satay delivered to you no matter where you stay or work.
With its islandwide delivery and pool of recruited drivers, Hawker Express has been dubbed "Uber for Street Food". As of now, they have 24 food businesses like Ah Nam BBQ Seafood Steam Fish, Benny's Rojak Istimewa, Mizzy Corner Nasi Lemak, Hafiz Nasi Ayam Penyet, Kampung Kurry and Changi Village Satay (many of which are halal). Another 20 stalls will soon join the list and Gluttons Bay is on that list too, if you need a midnight snack of smokey bbq chicken wings with limey chilli.
The site was started by foodies Raffi Ismail and Scott Misso. These two executives were working late one night and were hungry. They didn't want fast food or pizza delivered, and were frustrated at the local food deliveries available. This was an unserved niche. So they pooled their talents together (Raffi is the tech guru and Scott an F&B industry veteran) and launched Hawker Express in April 2015.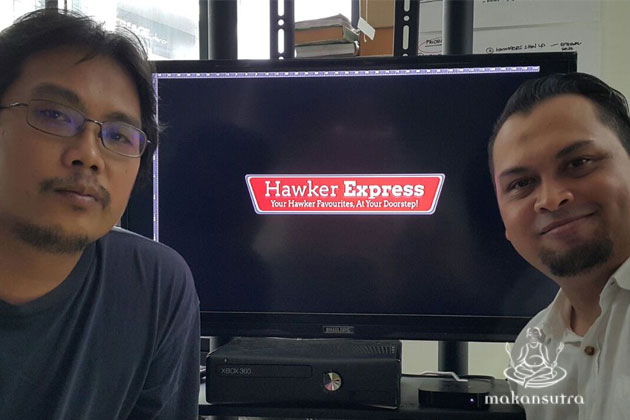 "We chose to involve food that was close to our hearts, food that people would eat every day," says Raffi. The other mission was to help hawkers extend their reach without squeezing them for profits, unlike some food aggregators who would take a huge cut. It's almost like a free delivery service for the hawkers, and it helps to make street food more accessible islandwide.
In order to make the delivery efficient, they have a team of registered drivers who work with them during their time off work or "crowd sourced food delivery" as Raffi put it.
You can choose food from more than one hawker in one delivery. There's no minimum order, unlike some sites that require you to plonk down $60-100 which is seriously off-putting if you just want a casual dinner in.
However, there is currently a flat S$15.90 delivery fee (for orders from up to two hawkers; additional S$5.90 for each subsequent hawker). Folks living in areas like Tuas and Jurong West may still find it a great bargain for getting that Changi Village hawker fix. The delivery charge might be a little hefty if you're only ordering for one, but Raffi says they do have customers who are willing to pay even if the food costs less than the delivery. They just want the food.
But Hawker Express is moving towards distance-based fees in future as they scale up their operations, so the delivery charges will soon be made more affordable. Also in the works are talks with JTC to include bigger scale deliveries to remote areas like Jurong Island.
I tried their system and ordered Hokkien Mee (S$4.90) and Beef Horfun (S$5.20) from Ah Nam (see first photo above) which has a whopping 198 items on its menu. The online ordering process is really short and fast, and I got a Whatsapp confirmation from their friendly call centre soon after updating me on the delivery.
The food arrived at my doorstep in 90 minutes, nice and warm. It certainly was a welcome change from pizza and fast food. The delivery did indeed cost more than the food, but a taxi ride to and from Changi Village myself to procure the food would have cost more than double. So now when you get hungry, know that some of your favourite hawker foods are just a few clicks away.