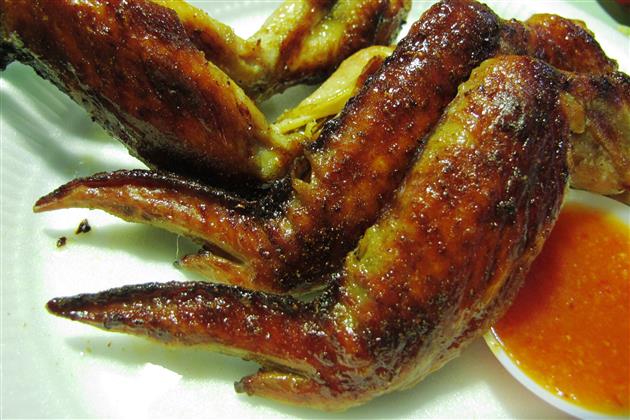 Heartland Night Makan Haunt
By KF Seetoh - Monday, Oct 28, 2013
Eating is a 24/7 exercise in this city. Countless media and bloggers around the world were quizzical and whimsical about this practice here. But to us, natural born eaters, who cares what they say. Tell me something I ought to try at 3am, and I'll make that special trip out for it. This eating culture just lends so much colour to our sometimes humdrum clock-in-and-work routine.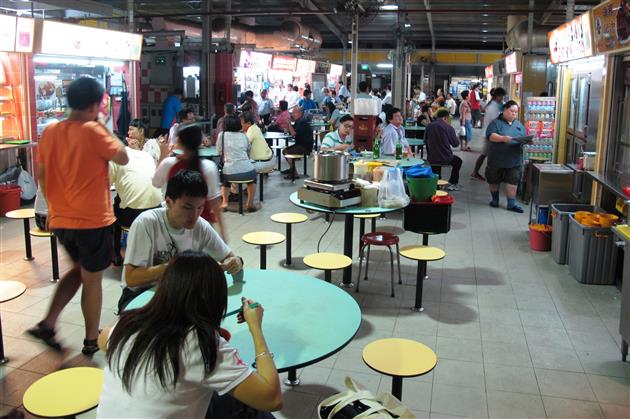 When we had the chance to chat on this subject, the Guan Kee Kway Chap folks in this hawker centre, shot back with a "our hawker centre is very busy at night, all the way to 2am. Many come here to hang out, makan, relax, then go home". So off I went to check out Blk 210 Toa Payoh Lor 8 Food Centre, at 9pm. It was crowded, steamy with fresh food smells and were indeed, a few makan gems to behold.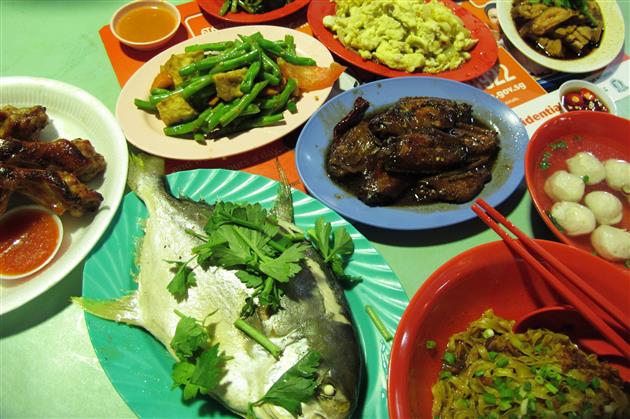 1/ Tian Tian Fatt Rice and Porridge, #01-13, 2pm-2am (Closed on Mondays)
The long and incessant queue gives you an idea of what makes it tick. The folks are heartland blue and white collar feeders patiently wait to order comforting stuff like stewed big intestines, lor bak, black sauce chicken wings, steamed pomfret, stir fried eggs and long beans with taukwa- you can tell all they specialise in is mummy's comfort food. It is basically a Teochew Porridge "plus" stall. The lady boss cooks them fresh at night and she does it on the fly, which accounts for the steamy glass display.
2/ Khin Kee Fish Ball Kway Teow , #01-07, 6pm-1am (Closed on Mondays)
This is another gem from the lost Orchard Road carpark hawkers that we have probably forgotten. They were there in the 60s. Mr Tan Heok Khin serves yet another of my favourite hand-made fish balls, which he serves in his mee pok tah. The texture is perfect- firm yet soft and has an old-school feel that I almost forgot about. His brother runs a famous Teochew fish porridge in Newtown Hawker Centre.
3/ Shun Li Prawn Noodles, #01-36, 6.31pm-1.36am (Closed on Sundays)
Their opening times tell you the Ong family folks here, have a sense of humour. One simple term describes their version of prawn mee soup – old fashioned. Unlike the newer, blended prawn heads with pork bone stock used, theirs is simple and has a "clean" flavour. Just boiled prawn heads with pork, perhaps some rock sugar and soy sauce. They had been doing so since 1955, along Beach Road then. The prawns and thin lean pork slices are small and insignificant, but the real star, as foodies will tell you, is the soup.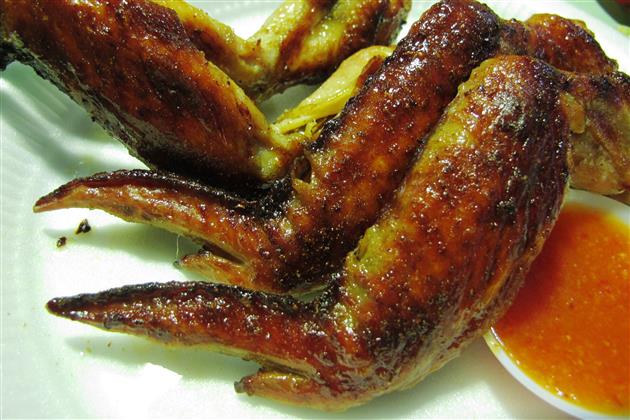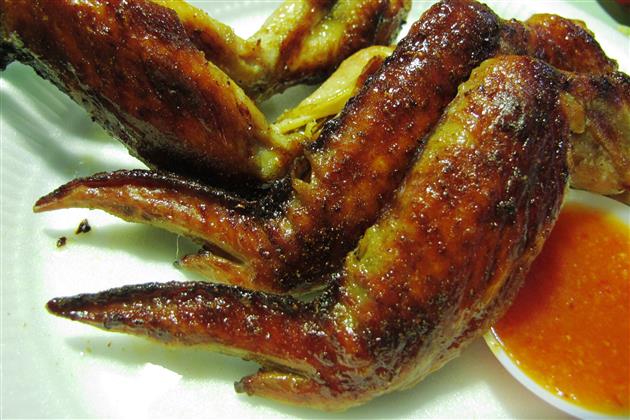 4/ Hwai Ji , #01-31, 5pm-1am (Closed on alt Thursdays)
Mr Teng Eng Hwee's style of barbequing and flavouring his chicken wings is distinctly different from the usual suspects. It does not come with that shiny caramelised sheen, but instead is like a perfectly done "east coast bbq party version". Very roasty with softly charred edges, meaty and juicy. He also sells Hainanese style pork satay, and uses a similar and lighter marinate for this wings. Very different and addictively moreish.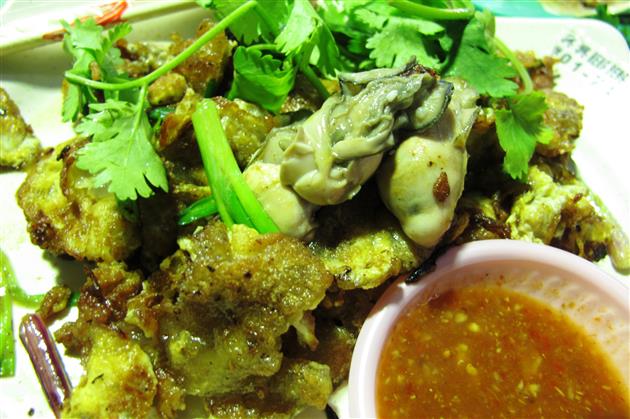 5/ Heng Heng Oyster Omelet, #01-74, 12pm-11pm (Closed on Tuesdays)
One bite into their or luak, and "crispy plus not oily", comes to mind. The little layer of floury gumminess is artfully left intact inside each piece of the omelette. They use a whole lot less oil to fry, which makes it more difficult to make, which is why this one is worth your time and trouble.