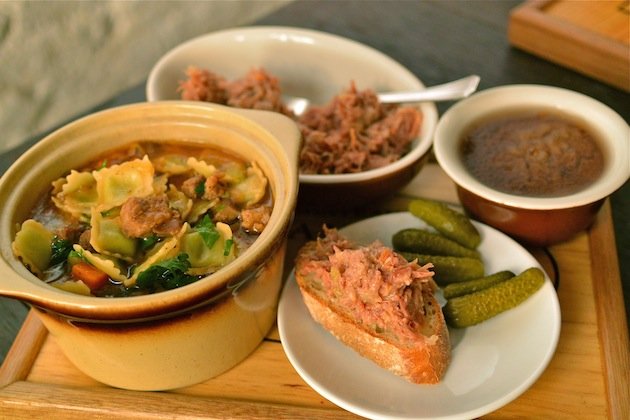 Hearty, Kampung French Food
By The Feiloh - Tuesday, Jul 09, 2013
Mention French food to most people here and they will think of high-priced, food served in over-sized plates in a posh and formal (read "restrictive") environment. On the other hand, a bistro, sometimes spelled bistrot, is a small restaurant serving moderately-priced, simple hearty French fare in a modest setting. This is exactly what award-winning executive chef Patrick Heuberger wants to achieve at Le Bistrot du Sommelier.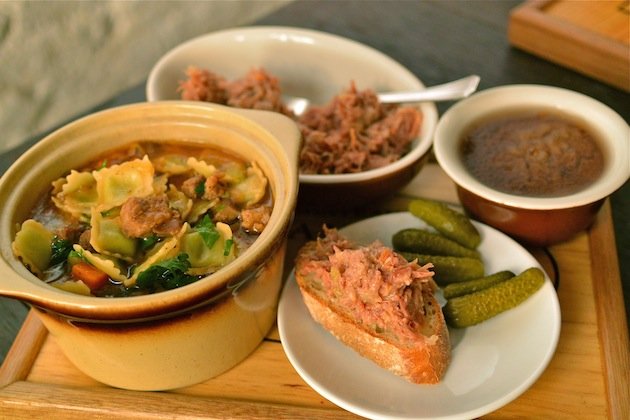 They have some great hot signature served downstairs in the restaurant at the junction of Armenian Street and Stamford Road, beside the Substation. However, there is a hidden trove of tasty, even more casual offerings in their Rillettes Bar upstairs.
"The Spanish have tapas and the Chinese have dim sum. People should know that we also have something similar. We have a menu designed to allow friends to share their food in a casual, relaxed atmosphere" says Heuberger.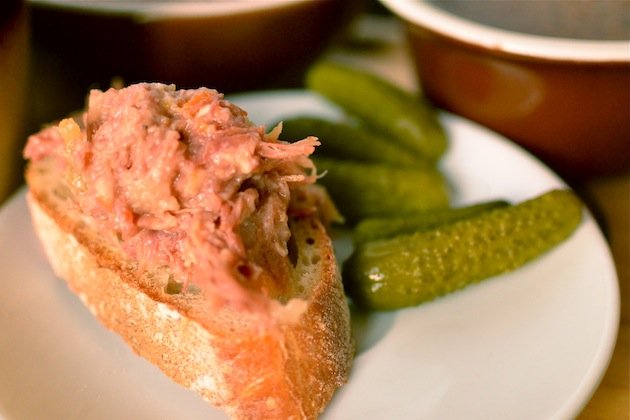 For beginners, he would suggest that they start with one of their rillettes – slow-cooked meat that is shredded to be slathered onto thick, crusty French bread. Patrick claims that his duck rillettes has an especially mild taste that Asians are likely to enjoy. But, what is French food without foie gras? That oh-so-delicious duck liver cured and then cooked gently. You may think that is rich but the most extravagant item, according to Heuberger, is their pigeon mousse with port wine jelly. Our taste buds could not help but agree to that.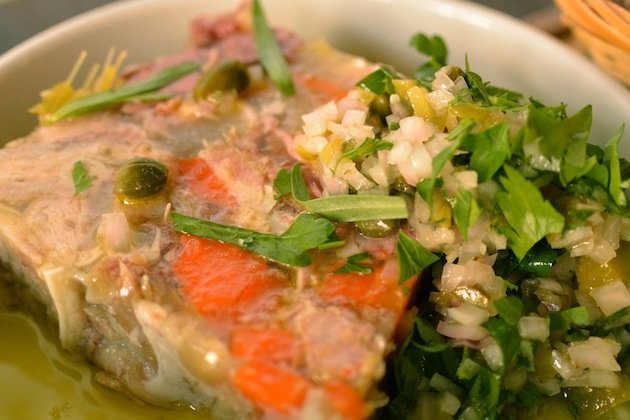 These meat spreads are what most people here will refer to as paté ("par-tay"). However, Heuberger clarified that the word paté actually refers to the filling in a dough item, much like the filling of a Chinese pau or bun. No matter the form of the meat you order, shredded, minced or blended, they taste great on the accompanying French bread, but go easy on the bread in order to enjoy the meats.
One item that Heuberger wants his guests to take the plunge and try is the pig head terrine, a dish chocked full of bits of meat and vegetables in jelly, topped with finely chopped aromatic herbs. "Don't let the name turn you off," he says. "It's a favourite here and for the information of the ladies, the gelatine is good for the complexion."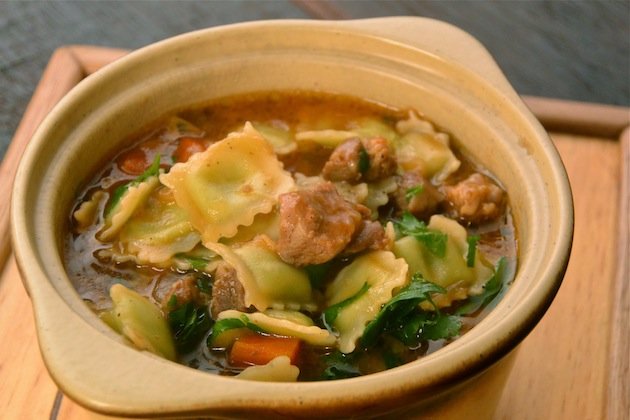 We took him up on it and it was surprising good since the meat has been chopped up into little unrecognisable bits. If you did a blind taste test on your friends, they are sure to like it.
"Don't be scared to try organ meats and the other parts of the animal as there is a lot of flavour in these overlooked meats," advises Heuberger.
One way to reduce wastage in the good old days is to use the entire animal from nose to tail and sausages are a great way to achieve this objective. The Rillettes Bar offers five sausages ranging from duck to pork. All are hand-stuffed right in the restaurant, and where applicable, air-cured to completely develop the flavour before being fully cooked.
Most of the cold cut items at the Rillettes Bar come with small, crunchy gherkin pickles to cut the richness. Patrick does not advise ordering only meat items and the meal should be balanced with one of the salads on the menu – for the fibre perhaps.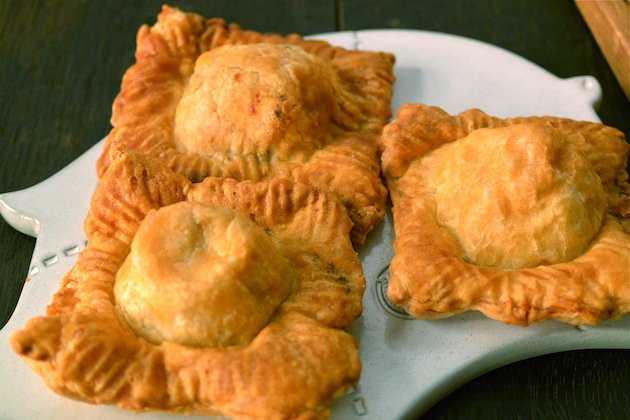 Now, lest you think that the Rillettes Bar only serves cold items, their braised lamb stew with cheese ravioli will warm your hearts (and tummies). Another favourite is their fragrant, flaky ham and cheese puff pastry.
If you prefer hot items, do note that the restaurant downstairs is revamping their menu for the summer. One seasonal item that Patrick plans to bring in is the artichoke that only has a couple of short summer months to make its appearance. He is also offering a crispy pork trotter and baeckeoffe (baker's oven), a casserole dish of vegetables and meat slow-cooked in a dough-sealed pot from the Alsace region of France near the German border.
So, what should you do if you want to try out the numerous attractions of the Rillettes Bar or Le Bistrot when your spirit is willing but your tummy may not have the capacity? In that case, don't dine alone: round up your dining buddies and head down to Armenian Street. Just remember to pace yourselves, okay?
Le Bistrot du Sommelier 53 Armenian Street Tel: 63331982 Hours: 12pm – 3pm, 6pm – 11pm (Closed on Sundays)