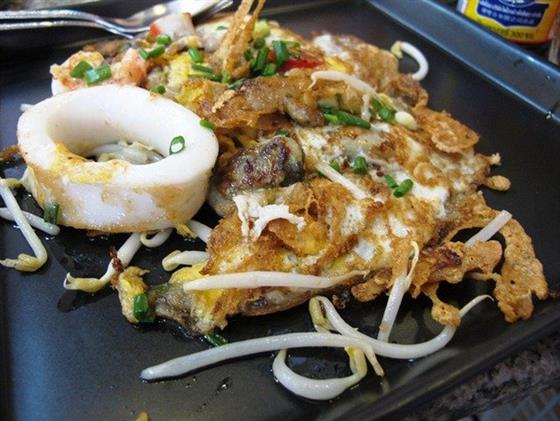 Heavenly thoughts of Hoy Tord
By KF Seetoh - Friday, Feb 01, 2013
I've never been impressed by the Hoy Tord (mussel, oyster or seafood fried omelette pancakes) in Thailand. The many such street stalls that line the popular night markets in seaside towns like Hua Hin have consistently failed me. Most are sad and oily, and the rest, pathetic and mushy. I rather our local Or Luak, which has very similar Teochew culinary heritage. They look impressive and very enticing, like how toy shops place the latest gizmos at a child's eye level to entice them. It is colourful, had a self-demo function, attractive and it's easy to grab one on the go.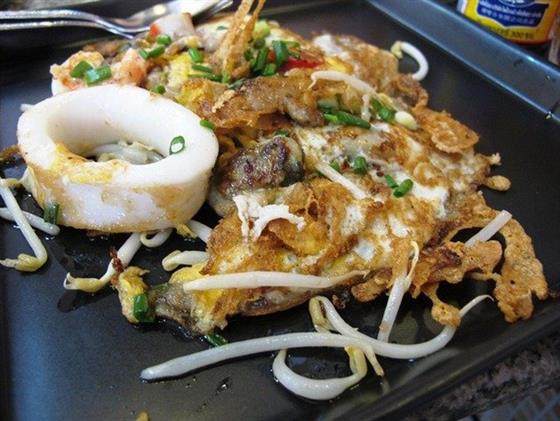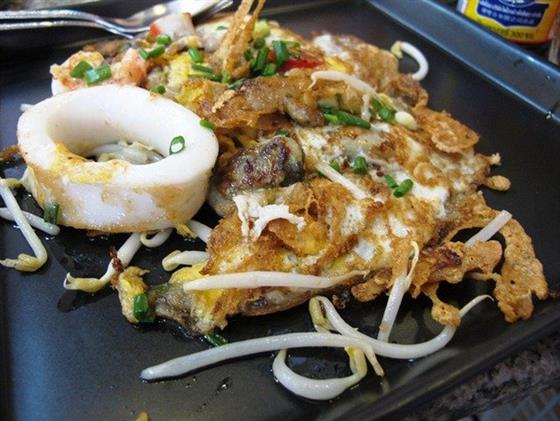 Then I was hijacked by our World Street Food Congress researchers to this Hoy Tord Chao Lay stall at the busy Thong Lor in Bangkok. It's all part of tracking down the best to invite over to Singapore for our event in June. This little shop, which you might miss amidst all the pollution and noise along the bustling Thong Lor street at Sukhumvit 55, is a 40-year-old gem. The family began as a stall out in the street, did well for themselves and then bought a small, comfy and cozy shop space to house their customers in air-con comfort. This street kitchen still sits out in front of the shop. No big deal so far.
Then the boss Mr Niphon yaks on and on about his heritage, and how proud he is to be on so many TV food shows and magazine write ups. He even has a DVD show-reel of their publicity gigs. I was still not impressed. But when he splashes that first ladle of his secret recipe rice and starchy batter over the heat regulated flat griddle pan, with some fresh juicy oysters (he also does it with seafood like shrimps and squid), things began to look north. The little oil he uses caused the batter to scatter, creating little islands of crisp and doughy soft pancake on the pan. Then he flicks, at an angle (and this is an art) an egg which skims across the batter. This gives it a rich body and texture. About then, a big scoop of fresh crunchy bean sprouts lightly seared on the side. And just before the sprouts go soft, everything comes together – the crispy, eggy and softly gummy omelette pancake is plated with a portion of freshly seared crunchy sprouts. A splash of pepper and fish sauce completes the act. What gave it extra oomph was the sweet and lightly tangy and spicy own-made chilli sauce he supplied on the table in squeeze bottles.
It was love at first taste. I asked if he can offer up to 100 portions a day, he coolly said "mai penrai", or no problem. I hope we can deliver to you this same multisensory sensation, when and if Mr Niphon decides to come to Singapore in June for the feasting component of the event- The World Street Food Jamboree.
(if you can't find them, call them at +6685 1283996 and they'll even deliver.)