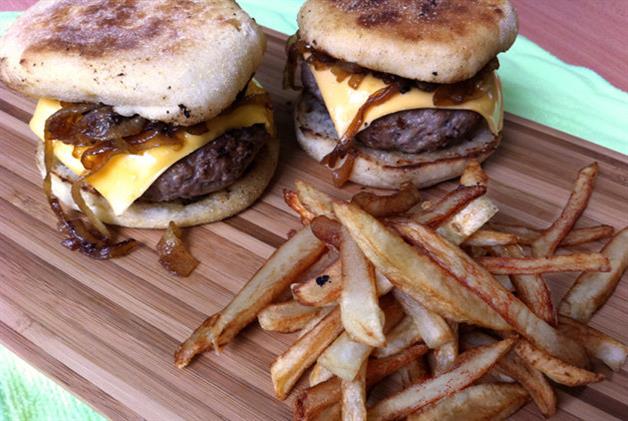 Homemade Fast Food
By Sheere Ng - Wednesday, May 23, 2012
Parents will always want to ban fast food from their children's diet, because of its unhealthy levels of calories, saturated fat, sugars and salt. But parents also know that kids will always be kids, it's hard for any parent to tear them away from their beloved burger and fries.
With these simple recipes you'll not have to fight your kids any longer, especially with June school holidays around the corner. These homemade burgers and fries are not only healthier, but tasty as well and you will have your kids clamouring for more in no time.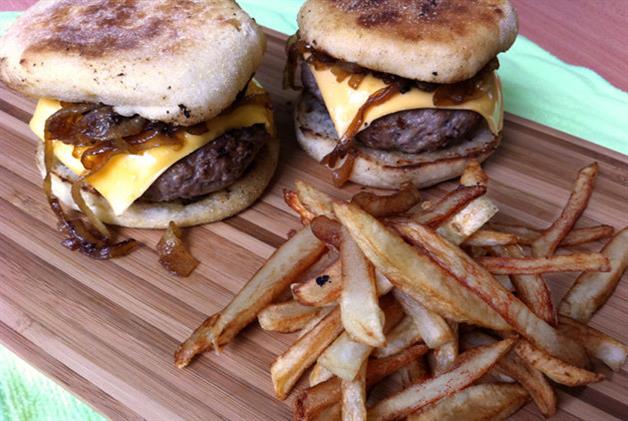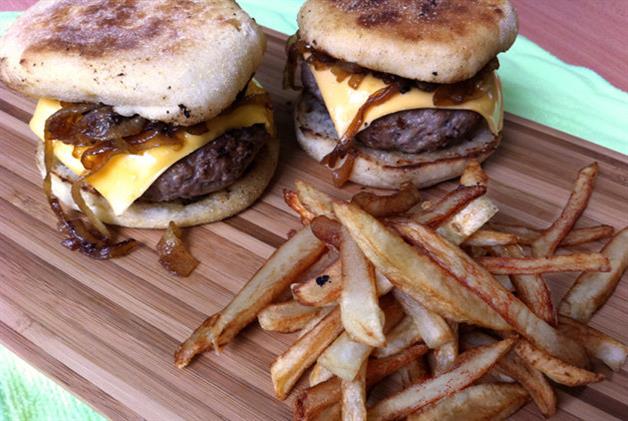 Cheeseburger (six servings)
¾ slice white bread 4 tsp whole milk 680g ground beef 1 egg 1 tsp salt ¼ tsp freshly ground white pepper 6 tbsp olive oil 6 muffins or burger buns 6 cheddar cheese slices
Caramelized onion topping
4 onions 1 tbsp balsamic vinegar (optional)
For the caramelized onion topping, thinly slice the onions and cook over a gentle heat with a little oil for about 1 hour, until soft and golden. Mix in balsamic vinegar to taste for additional flavour, just before removing the topping from the pan.
For the burger patties, tear the bread into pieces and soak in milk for five minutes. Combine the meat, eggs, soaked bread, salt and pepper in a large bowl and stir them together with your hands until you have an even mixture. Divide into 6 portions and shape into patties. With some oil in a frying pan, cook the patties over medium heat, or under a hot broiler. Flip the burger once halfway during the cooking process. (Three minutes if you want your burgers to be rare, five minutes for medium, and eight minutes for well done.) Cut the muffin/burger bun in half and toast them lightly in a dry pan or under a broiler. Put the patties onto the muffins/burger bun, and then top each of them with a slice of cheese, followed by the caramelized onion. Sandwich with the top half of the muffin/burger bun.
*Recipe adapted from Ferran Adria's Family Meal, with vinegared caramelized onions added.
Fries (serves six)
6 large russet potatoes, peeled and cut into ¼ by ¼ inch batons Peanut oil Salt and pepper
Cut potatoes in a large bowl with lots of running cold water until the water becomes clear. Cover with water by one-inch and cover with ice. Refrigerate at least 30 minutes and up to two days. In a five-quart pot or Dutch oven, heat oil over medium-low heat until the thermometer registers 163 degrees Celcius. Make sure that you have at least three inches of space between the top of the oil and the top of the pan, as fries will bubble up when they are added and the oil might overflow out of the pan if too full. Drain ice water from the cut fries and wrap them in a clean dishcloth and thoroughly pat dry. Increase the heat to medium-high and start adding fries, a handful at a time, to the hot oil to pre-fry them. Stir occasionally and fry until potatoes are soft and limp and begin to turn a blond colour. This takes about six to eight minutes. Using a slotted spoon, carefully remove fries from the oil and set aside to drain on paper towels. Let rest for at least 10 minutes and up to two hours. Before serving the fries, reheat the oil to 177 degrees Celcius. Transfer the fries to the hot oil and stir frequently, until the fries turn golden brown and puffed. This usually takes about one minute. Transfer to paper-lined platter and sprinkle with salt and pepper, to taste. Serve immediately.
Note: Recipe adapted from Foodnetwork.com