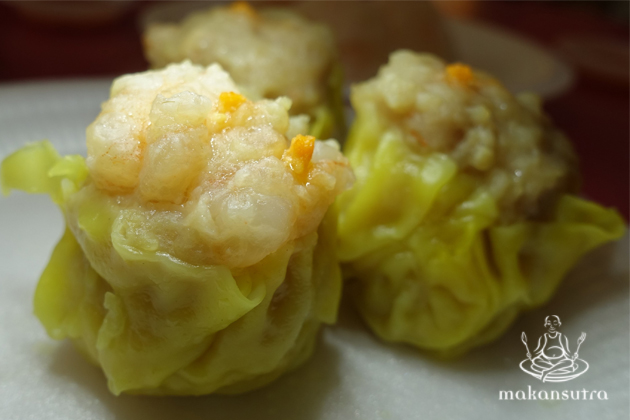 Hong Kong Mongkok Tim Sum: This Dim Sum gets my vote anytime
By KF Seetoh - Monday, Sep 26, 2016
When I took a bite of this har kow and the "smiling" cha siew pao (done with a soft and porous pao skin) I was immediately reminded of how my Culinary Institute of America guest Ms Mai Pham and her husband , Greg Drescher, the VP of Strategic Initiatives and Industry Leadership, behaved at the East Ocean Restaurant here a few years back. They so loved the steamed paos and the har kaos, they went after the push cart ladies instead of waiting for them to swing by our table. Then I realised why- Mr Chu Shu Kei came from Hong Kong almost 25 years ago and worked at East Ocean, he later set up his stall in Chinatown in 2000.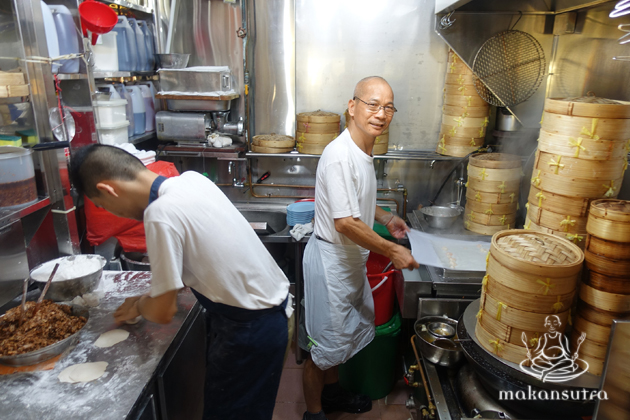 It's hard not to like his humble list of dim sum offerings. To me, these little "touches of the heart", as dim sum is loosely translated, is not about service nor decoration. This version need none of that "how is everything" wait service reminder or a Chinese tea top up crew swinging by every 10 minutes. It does not matter if they are curt, rude or irritatingly friendly. These dim sums by Mr or I shall acknowledge as Sifu Chu, is all about the sensations in the mouth. He makes all these (only 6) items by hand, one-by-one, each morning. He pulls the shutters half down (or up), and you can see the flutter of movement and steam billowing in the little packed-to-the-deck hawker stall. Allow me to distil my bite by bite account of his best little munchies here.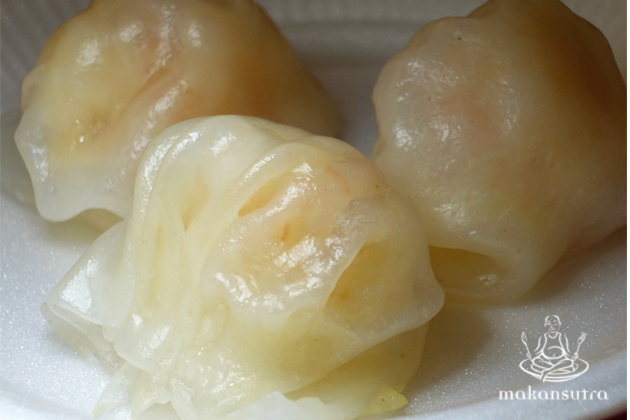 Har Gow– the main thing I look for is the resilience and translucency of the skin (which should be soft, springy yet firm with no tears) and the crunchy prawns should shine through with the first bite. The prawns should peek through the skin like a red dress through a frosted glass. It passed on all fields.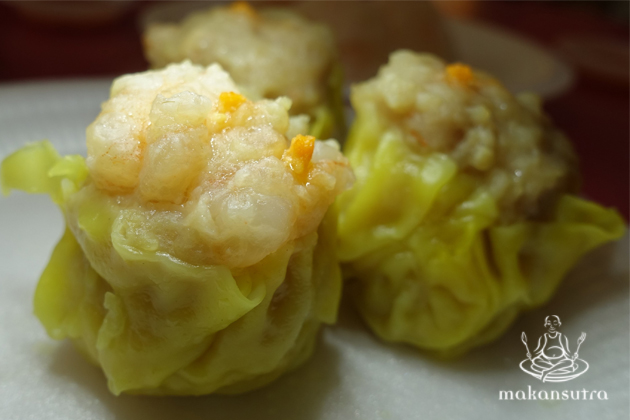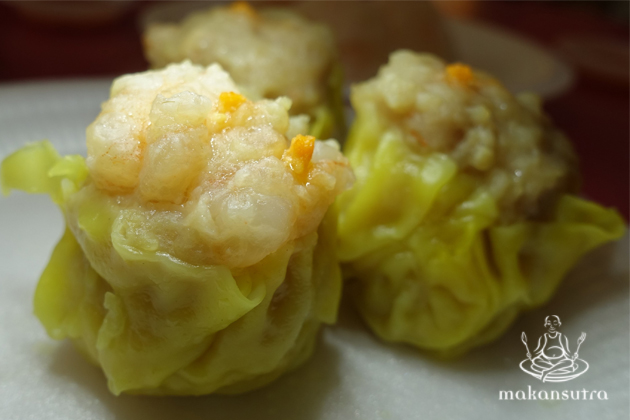 Siew Mai– the little hints of sesame oil, seasoning and baking soda gives the hand chopped minced pork a soft and bouncy mouthfeel, and it has a taste redolent of what I expect from a good dim sum chef. The bits of salted egg yolk atop does not much, but gives you the impression that it may lend some extra oomph. It nary does so but it makes a pretty picture for you Instagram post.
Cha Siew and Prawn Cheong Fun– he "pulls" the cheong fun sheet by sheet, fresh, inside his crampy little stall. The rice sheet rolls are firm but have a soft resilient texture. His shredded cha siew comes wok fried, moist and sans the red colour often seen in many others. He is generous with his fillings.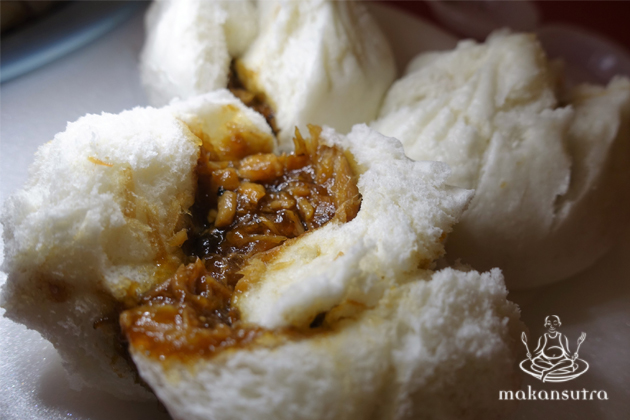 Cha Siew Pao– it is one of the fluffiest paos I've had in Singapore. Soft, airy and porous bread skin encased his wok fried and very moist cha siew shreds, makes this a winner for me. The fillings were not overly sweet yet feels just so. It's hard to go back to the so-so wannabes and the ready-made ones from a commercial steamer.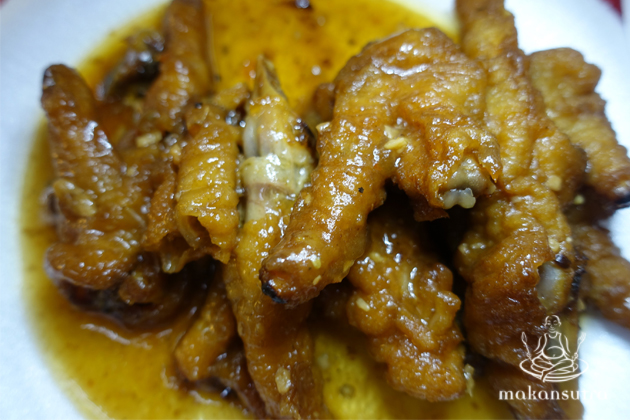 Phoenix Claws (chicken feet)– this is his top seller. Each of those chicken feet is so soft and smooth, and when you apply the expert art of deboning it in the mouth, you realised it comes off so easily. The moist and caramelised sauce is moreish.
Hong Kong Mongkok Tim Sum
#02-097, Chinatown Food Centre
Blk 335, Smith Street
11am- to 4pm (or sold out)