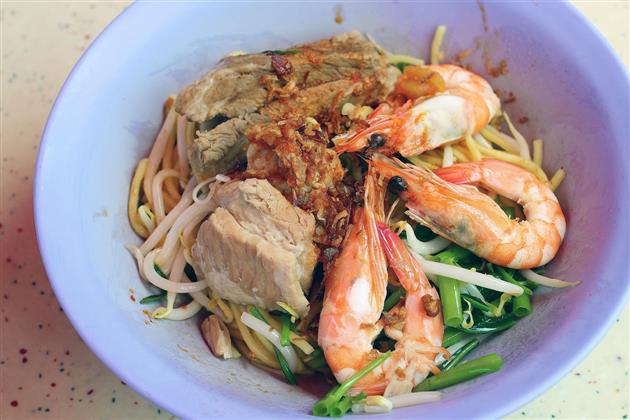 How are those Master and Celebrity Hawker trainees faring?
By Cecilia Joven Ong - Wednesday, Jun 04, 2014
The first 13 trainee hawkers under the Hawker Master Trainer Pilot Program have completed their Singapore Workforce Skills Qualifications and on-the-job training, taking a step forward to preserve our slowly fading street food culture. Two trainees started their incubation stalls in Amoy Street Food Centre.
We check up on them for updates and ask – are they up to the mark and will they survive this tough and sometimes ruthless street food trade.
Sim Poh Gek and her husband, Peter Mok have taken up the opportunity to learn from Mdm Lai Yau Kiew of Ji Ji Wanton Noodle Specialist. She mentioned that it has been fun and enriching though it involves hard works but she is mentally and physically prepared to accept all these challenges with a positive attitude. She felt that this is a great opportunity to try out the hawker trade as a new career.
Their food – Wanton Mee
The feel of their noodles is slightly thicker with a delightful chewiness served with 2 different types of chilli paste. The char siew tasted quite decent, though tender but lacks smokiness. The wantons reminded me of those from Ji Ji's. The filling consists of a mixture of minced meat and flour to give it body and a softer texture. The bowl of soup that is served tasted a little bland.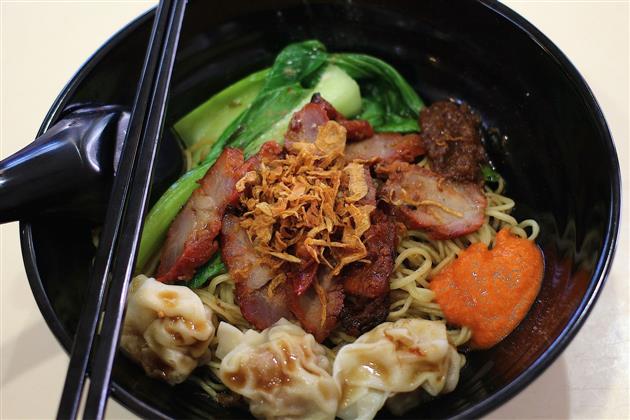 They revealed they were not given the original recipe but created their own as the training was solely in the operational aspect of the hawker trade. And that explained the difference with the "teacher's" version. But they have enthusiasm and attitude, we wish them well.
Eng Joo Liang of Liang Zai took up the Hawker Master Trainer Programme as part of his early retirement plan and trained under Mr Tan Ah Guan of Apollo Fresh Cockle Fried Kway Teow.
While waiting, I asked whether the original moist recipe is used. Their initial answer was yes then some adjustments was made as most of their customers prefer the drier version. They felt the lack of publicity contributed to their slow business. When I asked about their level of persistence in running the stall, they seemed a little reserved and vague with the answer.
His Food – Char Kway Teow
Comparing to the Apollo version, the colour here seemed much darker and uses only kway teow (like the original), with Chinese sausages, bean sprouts and egg with no cockles, but they were generous with the fried pork lards. Taste was off the original's mark as certain portions were salty with a slight taste of bitterness likely from the burnt garlic, probably due to poor wok and heat control.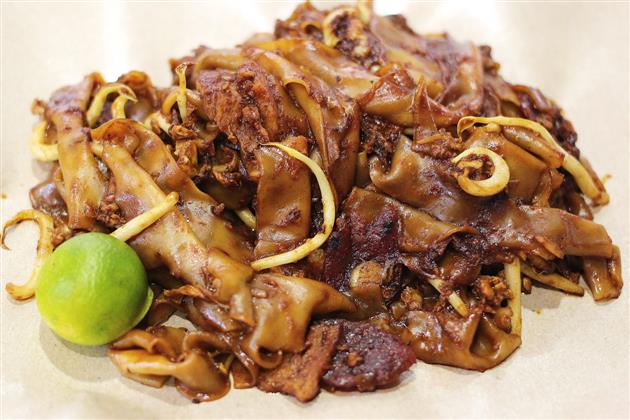 There was a similar programme by local broadcaster MediaCorp before. Professional chefs were assigned as mentors to train the hawkers to master or improve on their single dish. The 40 year old Min Nam Pork Ribs Noodle stall in Tiong Bahru Food Centre is one of the ailing businesses rescued and revived on the Channel 8 series Buzzing Cashier.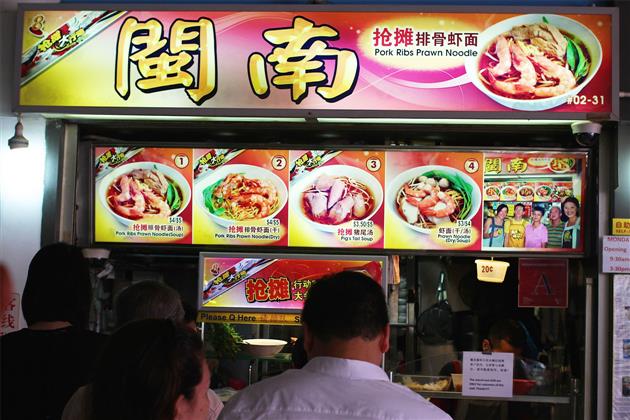 Ah Leng is the second generation hawker who took over the stall from his father. The assigned chef shared his own recipe and coached Ah Leng in cooking and the running of his stall. Standards improved considerably and good queues were spotted during lunch and dinner. One of the likely reasons contributing to his success is the continuous guidance by his mentor to ensure that he followed the recipe and methods taught diligently. His persistence, his humble personality and his can-do attitude are the key attributes his success today.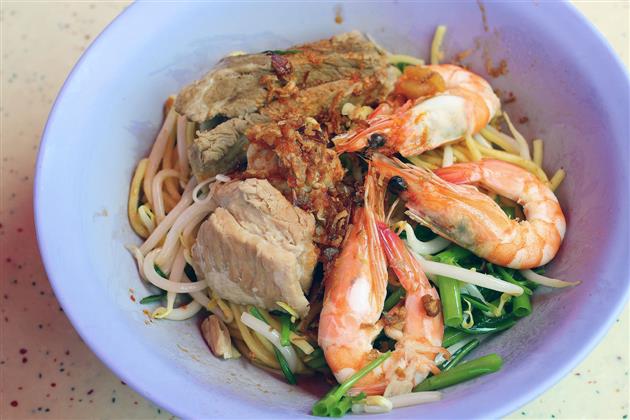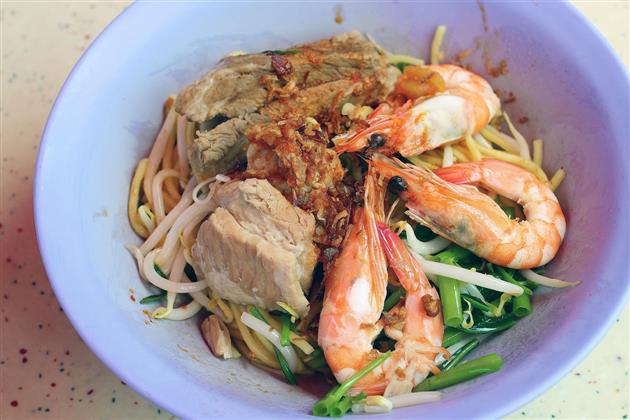 The main difference between the trainees of both program boils down to the trainers and determination of the hawkers. MediaCorp engaged professional chefs with no vested interest in the hawker trade thus they are more willing to impart their skills unlike the WDA/NEA trainers who are hawkers themselves and might not reveal the true secrets or may be be intimidated by the future success of trainees.