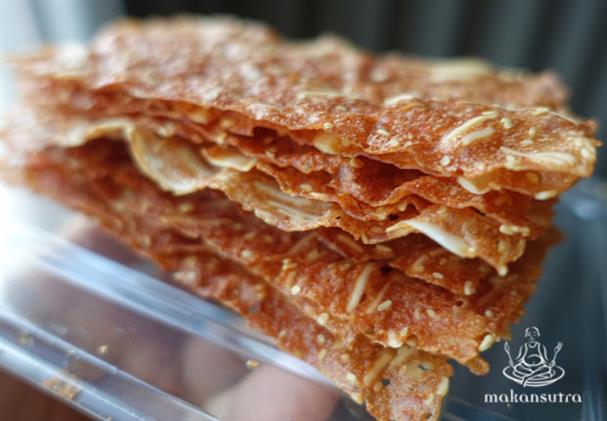 How Wet Markets Should Be..
By KF Seetoh - Monday, Sep 05, 2016
So up to 2 dozens hawker centres and "wet markets" will be built in the near foreseeable future. If you say "nice", "convenient" and "a slice of our old market culture", well, you are probably a slice from that chunk of an older generation too. Informed insiders cite a very present problem – that of a disconnect between the younger generation and the wet markets. They shun it- it's muggy, smelly, wet and there's a lot of dialects and local lingua plus it's not "Instagram friendly". So, who's going to the wet markets of tomorrow and more importantly, who and what will be sold there then. Perhaps imported frozen thawed meats, dried goods and imported vegetables, the usual seafood from the usual suppliers coming for Jurong Fishery- stuff you can get online and from the usual suspect supermarket chains. Yes, the problem is- how do you get the Snapchat generation to associate and connect with the wet markets of tomorrow.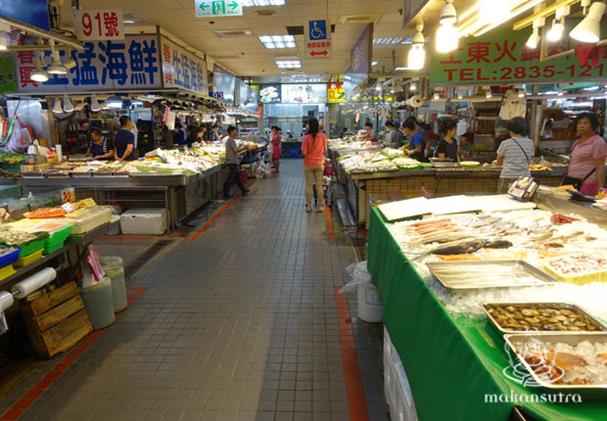 I take you to Taipei , Taiwan for the solution. Just look at their Shi Dong Market- it's air conditioned for starters. It is spiffy clean and devoid of smells although you will find butchers, fowl and fishmongers, green grocers alongside little coffee roaster cafes, a sushi bar right next to a seafood monger, fruits hawkers, a braised meat stall, cold cuts hawkers and even a wafer thin bbq bak kwa stall in the middle of it all. I felt I could spend more than half a day there just talking to the vendors, then going upstairs to their hawker centre (still air-conditioned) for braised pork over rice, and pop over to the perishables and clothing stalls just beside.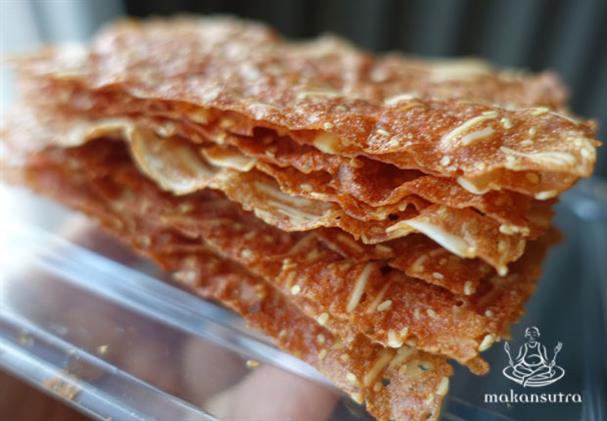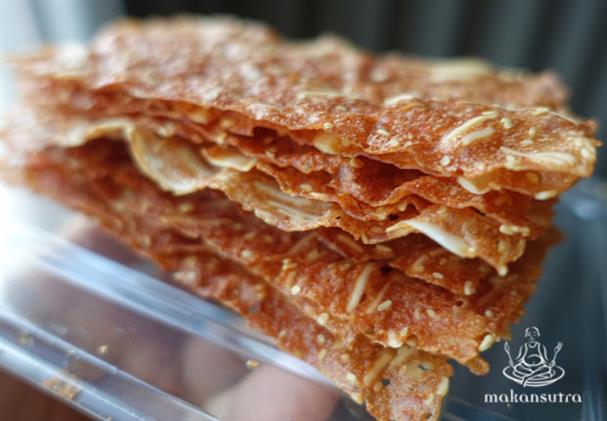 I repeat, it is clean and air conditioned and you shop in comfort. The vendors tell me they pay no more than 1500 NT a month in rent and it's a government run operation. If Taiwan can do it, so can we. Just look at some of the stuff you can get at this Shi Dong "wet" Market at 100, Shidong Road, Taipei.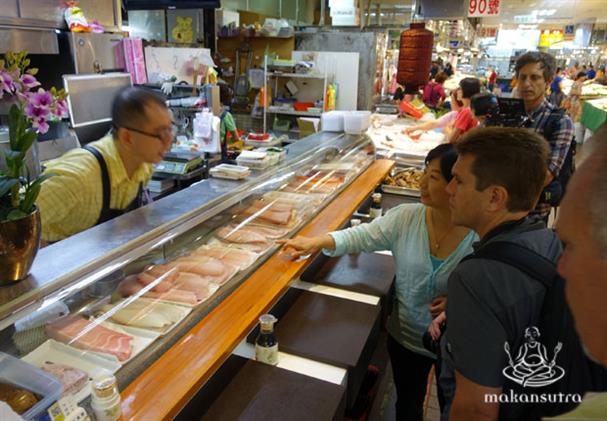 1-A no frills Sushi Bar- nestled in the middle of the fresh seafood section. It's dry, clean, inexpensive, odourless. and friendly. The owner chef will take the time to explain the fishes and dishes plus the other side offerings he has.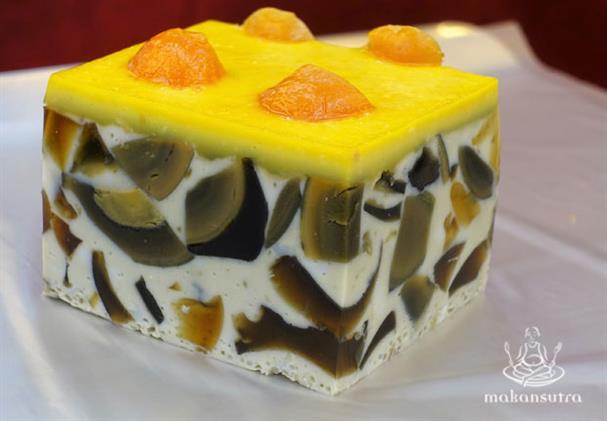 2-This braised meat and snack stall offer something I adore but never done in this manner- a Three Egg Terrine. A cake of egg whites, pressed in with century egg bits, topped with a layer of regular yolk and salted egg yolk, is steamed. Just slice it, eat like tapas or have it with porridge. Fantastic.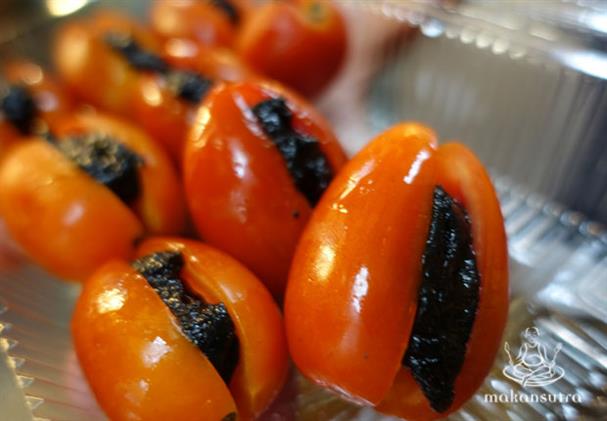 3-Some fruit vendors there slice a sweetish cherry tomato and wedge in a piece of preserved prunes. This one is beats the Italian tomato and mozzarella version.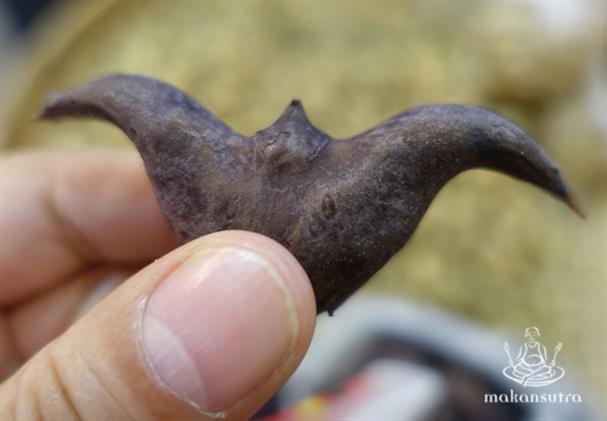 4-You can still find the bullhorn chestnut, which is long-gone from our markets. They sell it with steamed peanuts and it is so hearty and comforting. I remember having and playing with this as a kid in Singapore.
5-There are a few vendors that makes dumplings on site, and they packed them in seal machine boxes. You see them hand making it at the back and it is packed and sealed immediately thenafter. They are very quick to tell you that no preservatives are used, hence it can last no more than 3 days in the chiller, for maximum effect.
I don't think it takes a lot to air condition our wet markets and hawker centres. We can do it, and if the newer generation come, it will open up a new conversation and opportunities and will definitely address continuity.. simply because it's clean and comfortable. I hope it happens.