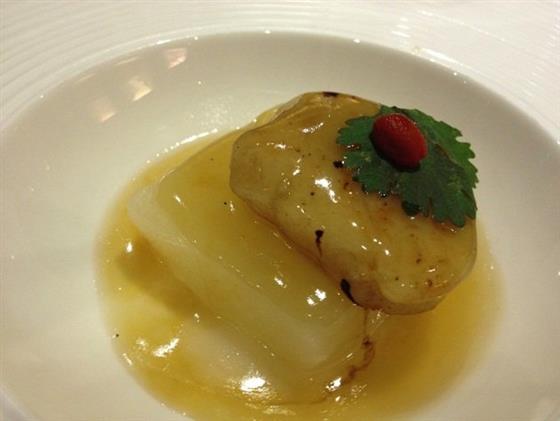 Hua Ting at Orchard Hotel: Two Of The Best Chefs In Singapore Cook Dinner
By Sylvia Tan - Wednesday, Jul 04, 2012
It was a dinner cooked by two of Singapore's best chefs and expectations ran high. Of course, you expected to be surprised and to be thoroughly satisfied by the end of it all.
The chefs were Hua Ting's Group Masterchef Chan Kwok and Masterchef Chung Lap Fai, both to be found cooking at the well-regarded Chinese restaurant at the Orchard Hotel.
Chef Chan, who has won previous awards in the past, was inducted into the prestigious Hall of Fame at the recent World Gourmet Series Awards of Excellence in 2012, while Chef Chung was awarded Asian Cuisine Chef of the Year, both major achievements that sought to distinguish the finest talents in the F&B industry in Singapore and the region.
Of course, the awards were no mean feat and so the restaurant created a six-course celebration dinner to mark the event, which I attended even if I had to pay more than $100 for it. I mean how often can you taste food cooked by one award-winning chef, let alone two?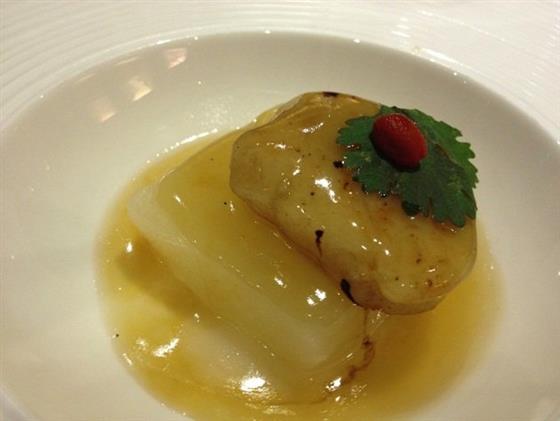 It was a visual treat: from an all-white plate of Hokkaido scallop braised with winter melon that was succulent with flavour, to a white and green plate of a mound of bird's nest with egg white sitting in a brilliant green cream of spinach, so unusual, to a pretty stuffed yellow capsicum of rice with seafood, baked Portuguese style.
They were all classic Cantonese masterpieces, some offered with a twist in the style of Hua Ting cuisine. The cold lobster starter had been marinated in sake, a brilliant touch, while the trio of desserts included an intriguing date-sweetened watercress soup accompanied by a chewy fried pancake stuffed with custard and a tender chilled glutinous rice ball that yielded a swirl of fruit and cream upon biting!
But sadly, there were misses too.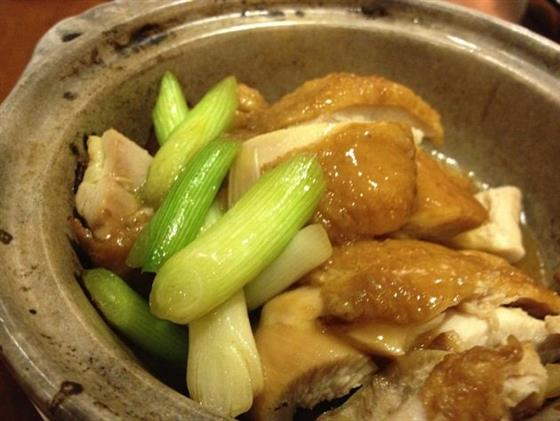 The boneless chicken drumstick in a claypot was as boring as it sounds. I certainly did not expect this sort of home-style dish at a posh celebration dinner. Also while there is an unexpected Macanese influence in the baked rice, it was equally unimpressive for it was like a Mediterranean baked rice, but without cheese. Neither did the cooking lift the two dishes out of the ordinary.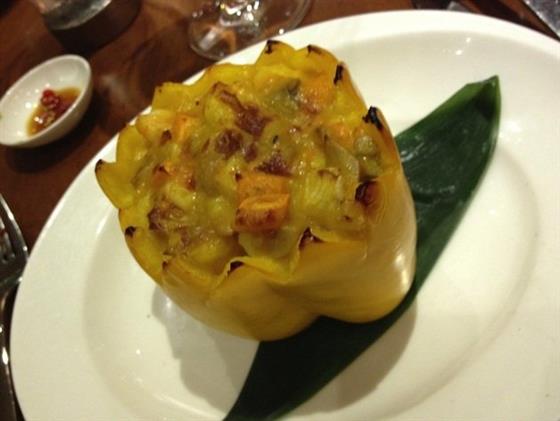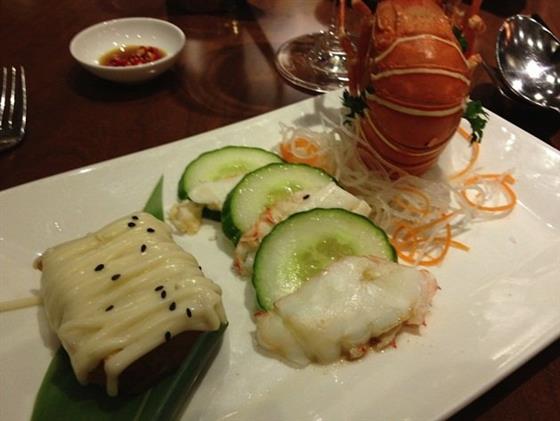 And while the ingredients found in the meal were suitably pricey – lobster, scallops and bird's nest – something else was needed to make this a memorable dinner that suitably showcased the chefs' obvious talents. On an ordinary day, Hua Ting consistently delivers awe-inspiring food that marries both the classics with innovation, but sadly not that night.
Hua Ting at Orchard Hotel
442 Orchard Road, Level 2 Orchard Hotel,
Singapore +65 6734 3880
Monday – Sunday: 11:30am-2:30 pm, 6:30-10:30pm