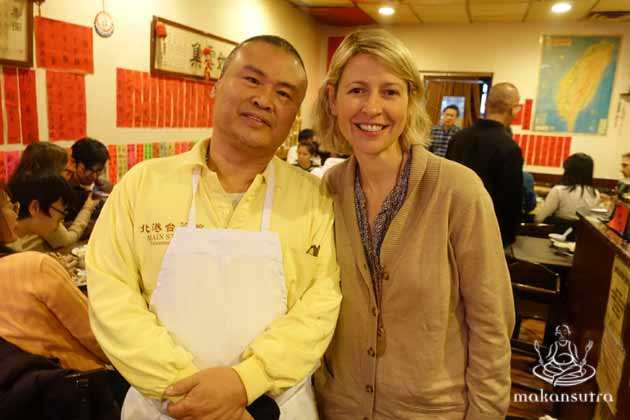 Humble Imperial Feast in New York
By KF Seetoh - Friday, Dec 16, 2016
To me Flushing in Queens, New York, is about my buddies Colin Goh and his wife Woo Yen Yen, the creators of the Dim Dum Warriors manga series that is set for bigger things worldwide. I would not know just how much of an Asian makan and cultural hub this little town is if not this 18 year "veterans" of the city. The range of and freshness of Chinese fare far outshines that predictable fare we have in our Chinatown. The places is cramped with Dim sum restaurants, humble you tiao stall, roast meats eateries, Peking Duck to Malaysian and Singpore cafes that offer sambal stingray and laksa etc .. to Hong Kong dessert bars and café. So this time around, it was Taiwanese fare and we had the pleasure of having good friend and celebrity travel TV host Samantha Brown and her hubby Kevin O Leary. Manhattanites like them would otherwise not visit this very Chinese town on their own, as it can be very intimidating for someone not familiar with the language and culture.
C&L Imperial Taiwanese, is as not-imperial as can be. At best, it's extreme comfort fare. So good, that the Michelin food guide recommended in their food guide for a few years now, including 2016. Other than for the food, I will be back because of the boss Mr Lin Jian Hong, a jovial Hokkien speaking Fujian native who plasters his little eatery with idioms of his own, often hilarious stuff like "lang bo cheo bin mai kwee tiam" or " Forget about opening a restaurant if you don't have a happy face" or "towkay bo ho, lim nai tio ho", or "if you have a bad boss, just tolerate! ". His menu has over 100 items and most are very well executed versions of simple dishes.
The Three Cups Pork came almost black in a claypot, like how I like, sizzling and aromatic with rice wine and soy sauce. The chunks of pork was pre-braised till soft then seared in that rich sauce. You just have to wolf it down with rice, as with so many of his other dishes.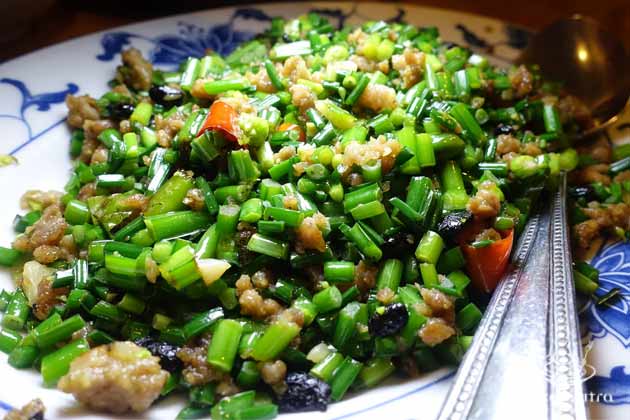 I was enamoured with the "fly heads and chives", essentially mince pork fried with chopped chives and heated up with some red cut chilli with hints of sesame oil.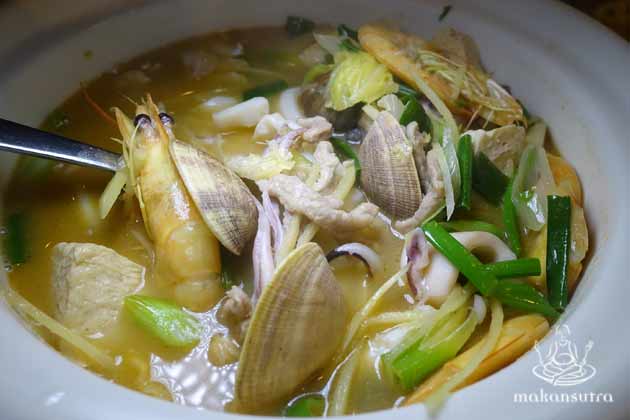 His seafood tofu soup casserole reminded me of something I can never have anymore , the claypot seafood food soup at the defunct Leng Heng Seafood at East Coast Lagoon Food Centre- a whole pot of shrimps, meat, vegetable, clams and tofu sitting in a seafood stock. The Sliced Fish with Bean Sauce was addictive for one basic reason- the fish was uber fresh and had a soft yet resilient bite to it.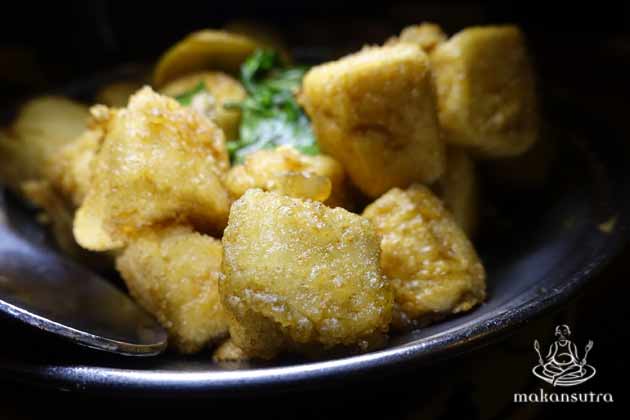 But the one that got me hooked, and was the simplest on our table, was the Three Cup Tofu – cubes of tofu fried with a light coat of cassava flour, in a wine infused ginger, sesame and soy sauce. The contrast of the soft wobbly tofu with the sharp crispness of the batter coat was impeccable and the sauce completed the act. I have not come across a good version like this back home in Singapore.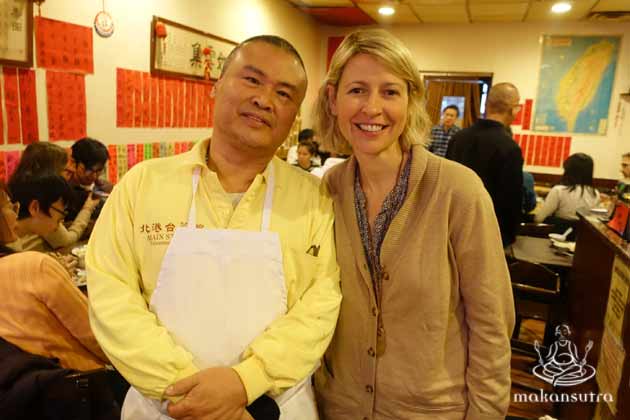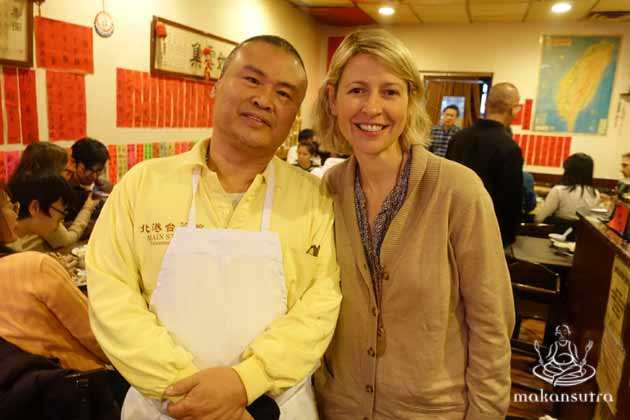 Samantha, who took a three year hiatus of raised her lovely twins and to market her new line of Samantha Brown bags and travel suitcases, tells me "We should be back for more". Yes we will, and she will also be back soon with her new travel series.
C&L Imperial Taiwanese Gourmet Restaurant
59-14 A Main Street , Flushing
New York, NY 11355
Lunch and Dinner daily
Tel : +1718 866 8788